US Air Force UH-1N Huey Forced to Make Emergency Landing After Being Shot
Shortly after noon local time, on 12 August, near Washington DC, a United States Air Force UH-1N "Huey" helicopter took small arms fire from the ground. One crew member was injured by the shot and roughly 20 minutes after declaring an emergency the entire crew landed safely.
Manassas Regional Airport Operations Officer Richard Allabaugh said that the airport's tower was alerted by the helicopter's crew at about 12:20 p.m. that they were inbound and had declared an in-flight emergency. According to Andrews, the UH-1N helicopter and its crew landed safely at Manassas Airport and Paramedics arrived shortly after that.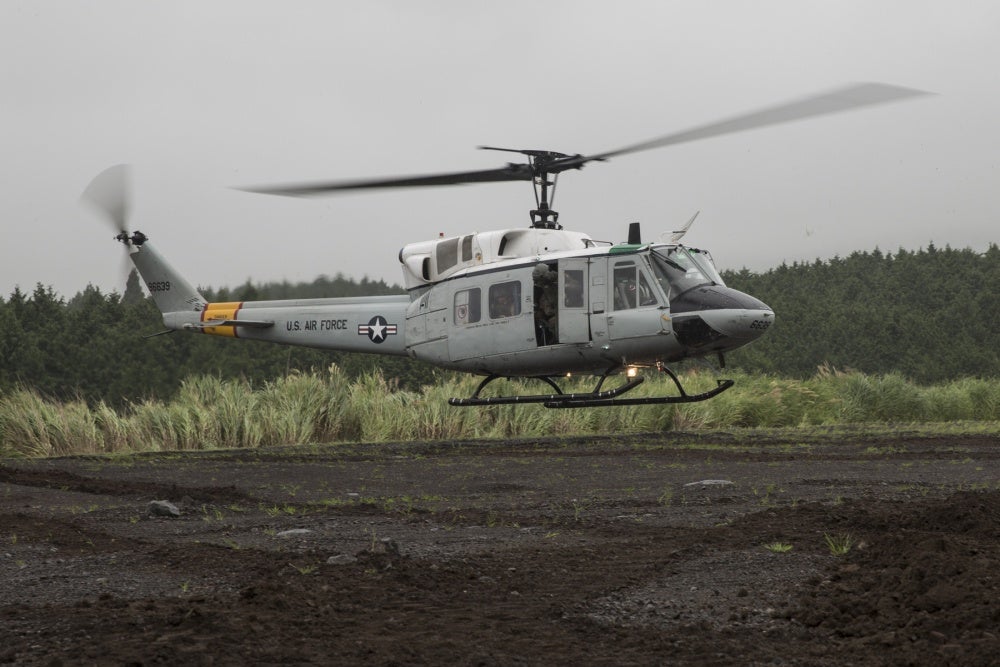 The FBI was notified of the incident and dispatched special agents as well as its Evidence Response Team to the Manassas Regional Airport. According to the FBI's field office their team is working jointly with law enforcement partners such as the Air Force Office of Special Investigations, in order to determine the circumstances around the incident. It has not been disclosed how many rounds the helicopter took or what calibre they were.
Luckily, the injured man on board the UH-1N helicopter was not seriously injured according to the FBI. The FBI advised that the man injured was treated for injuries and subsequently released. According to authorities, the helicopter was struck by a bullet from the ground when the helicopter was about 1,000 ft AGL (above ground level).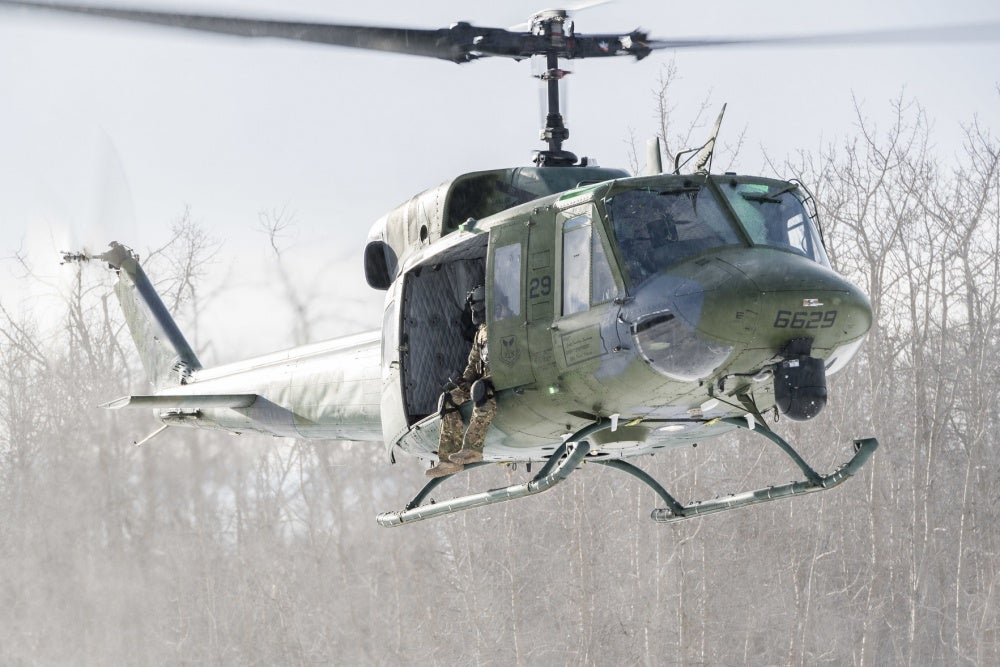 The UH-1N Huey helicopter and its crew that was involved in this incident belong to the 1st Helicopter Squadron at Joint Airbase Andrews. The 1st Helicopter Squadron is often tasked with transporting senior military and civilian leaders as well as high-ranking dignitaries to various locations. In addition to the transportation role, the squadron also performs emergency medical evacuations when the need arises.
At the time of the incident, the helicopter and its crew were on a routine training mission and were about 10 miles northwest of the Manassas airport when they made the emergency call. The FBI is looking to speak to any witnesses of the incident or to speak to anyone who was in the area at the time of the incident. The FBI has asked that anyone who has any information contact them.