Dutch Special Forces Order New Quad ATV
Dutch firm Defenture have signed a contract with the Dutch Defense Materiel Organization (DMO) for the development and supply of a new quad bike/all-terrain vehicle for Dutch Special Operations Forces (SOF). The new ATV is likely to be a development of the Scorpion 6.6 Tactical Army Diesel Quad previously developed with Defenture partner W-Tec B.V.
The new 4×4 quad, termed a military diesel quads or MDQ by the Dutch military, is powered by a multi-fuel diesel engine and can be internally transported by CH-47 Chinook helicopter. According to the Dutch Navy, the new platform will equip "… 11 Airmobile Brigade, the Korps Commandotroepen [KCT] and the Marine Corps [MARSOF]…" Ten prototypes will be built and tested by the DMO and end-users. Delivery of a total of 249 platforms (with an option for a further 120) is estimated between 2023 and 2024.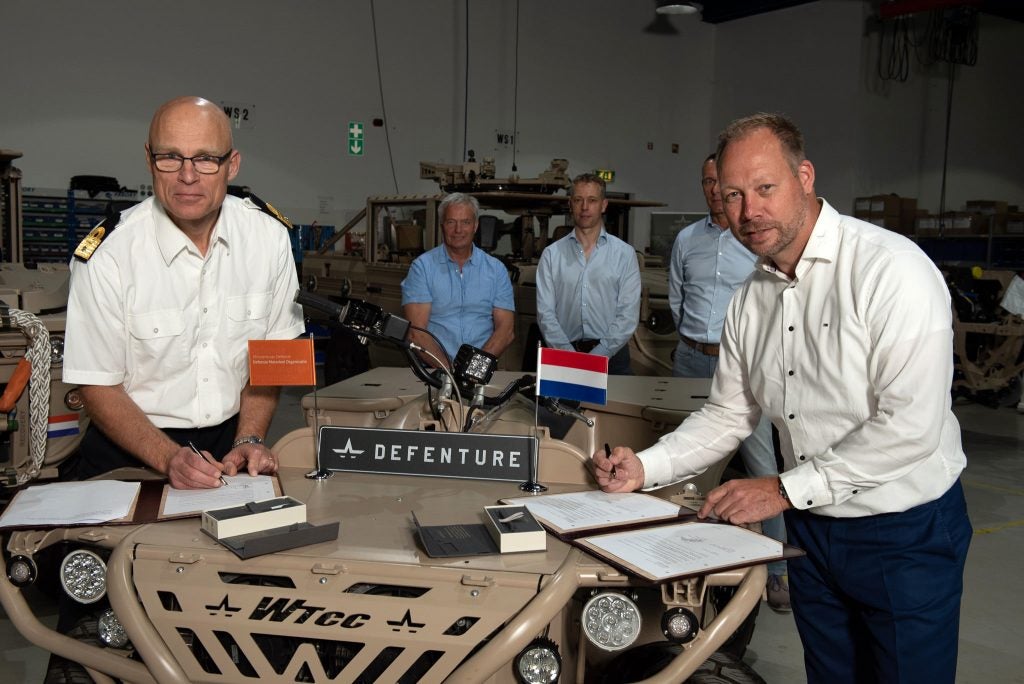 The win is significant for Defenture and Dutch industry as competition with the light tactical vehicle space is increasingly fierce. Polaris largely dominate the market with models such as the MV850 in service with many US and international SOF however Defenture are edging into that market-space with their innovative and user-led designs.
The VECTOR (Versatile Expeditionary Commando Tactical Off Road) Air Transportable Combat Vehicle (ATTV), another product developed by Defenture in collaboration with DMO and Dutch SOF, is already in-service with KCT and Maritime Special Operations Forces (MARSOF). A total of 75 VECTORs are now operational, replacing the Mercedes-Benz G280 CDI, with the last delivered in July this year.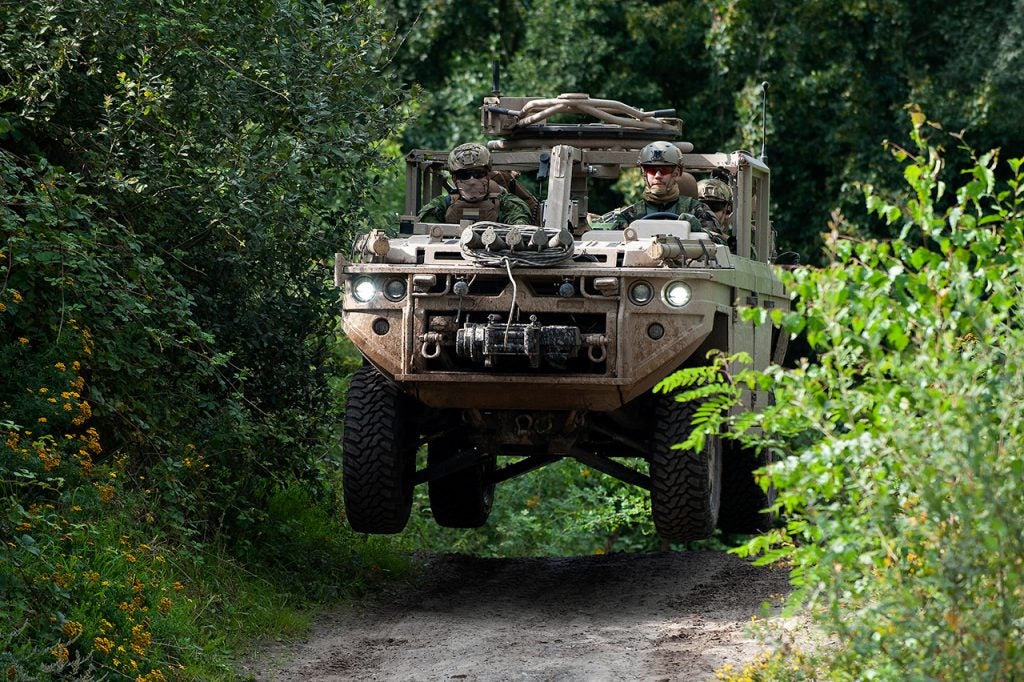 The VECTOR can be fitted with applique counter-IED and armour kits from TenCate and can be armed with a passenger crewed MAG58 7.62x51mm medium machine gun and a .50 heavy machine gun or 40mm automatic grenade launcher in a centerline ring mount. Importantly, the Vector can also be internally transported by Chinook with the ring mount folded down. Upon debussing, the ring mount, complete with weapon system, is simply snapped back into place to allow fire to be delivered immediately upon landing.