Australian Army Orders Autonomous M113AS4s from BAE Systems as Tech Test Beds
A pair of M113AS4 tracked armoured personnel carriers (APCs) will be modified for remote control as part of the Australian Army's Robotics and Autonomous Systems (RAS) Strategy with the stated aim to evaluate "human-machine teaming to create wingman or team slaved to crewed platform" vehicles.
The test vehicles are expected to be operational by October and will be used as technology demonstrators for the Army and as test-beds for further development by BAE Systemand partners under the Trusted Autonomous Systems (TAS) Cooperative Research Centre (CRC) sponsored by the Next Generation Technologies Fund to explore RAS platforms and integration.
BAE Systems Chief Technology Officer Brad Yelland commented; "Autonomous technology will assist soldiers to respond in an accelerating warfare environment- increasing their speed of initiative to outpace, out-maneuver and out-think conventional and unconventional threats."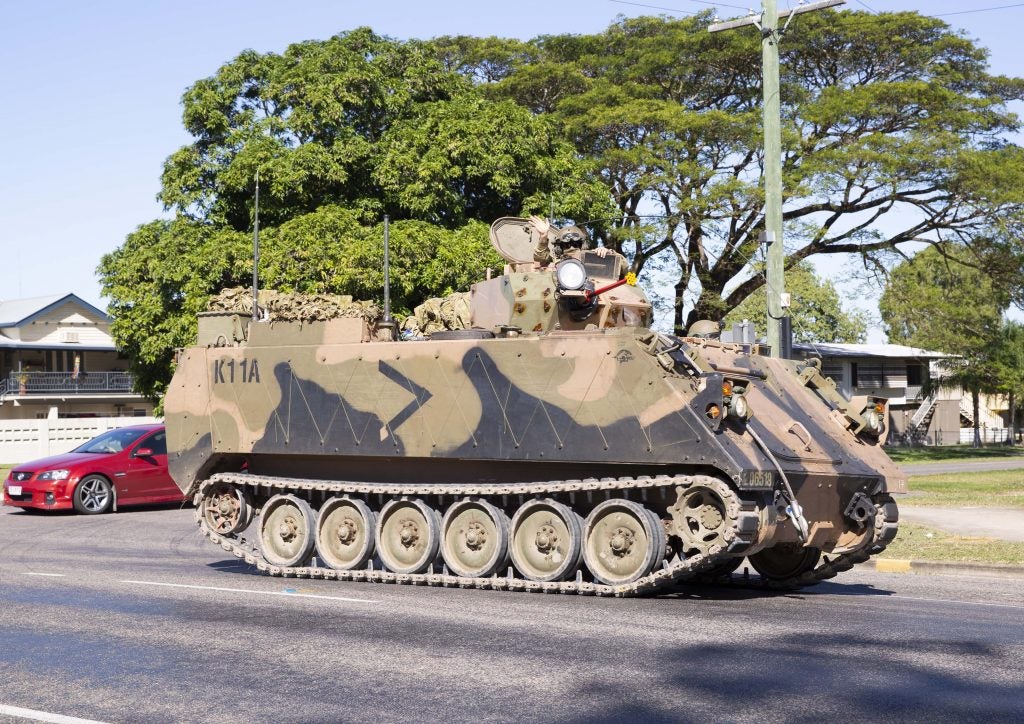 The Australian Army notes that the standard M113AS4; "was upgraded from the Vietnam-era M113AS1 and includes an electrically powered turret, day/night weapon sights, a new engine, steering controls, drive train, electrical and fuel systems as well as a newly designed internal layout to accommodate safe stowage in a variety of situation." The biggest visual upgrade was the addition of a sixth drive wheel allowing the hull to be 'stretched' and a BAE turret mounting a .50 M2HB QCB heavy machine gun replacing the T50 of Vietnam fame. BAE Systems was responsible for the upgrade of some 433 M113s to AS4 standard.
The M113AS4 currently equipping Army mechanised infantry units is due to be replaced by the winner of the LAND 400 Phase 3 'Mounted Close Combat Capability' requirement. Several contenders are in the running, with the Lynx KF41 from Rheinmetall Defense likely has an advantage thanks to Rheinmetall winning the earlier LAND 400 Phase 2 requirement for a new Combat Reconnaissance Vehicle in the form of the eight wheel Boxer to replace the iconic ASLAV series. The LAND 400 programme is expected to cost between $14 and $20 billion AUD and is the largest such procurement ever undertaken by the Army.