US Air Force Orders Full-Color Imaging Litening Pods
On 7 July, Northrop Grumman announced that the US Air Force had placed an initial order for the company's latest LITENING advanced targeting pods. The targeting pods ordered will feature the ability to capture full-color digital video, as well as two-color laser spot search and track.

According to Northrop Grumman, older Litening pods can be upgraded to the new standard due to its modular design. Color video captured by the pod has a resolution of over 1K x 1K pixels, allowing users to more easily interpret imagery and identify potential targets. Other new features include the ability to record simultaneous video feeds from all sensors for post-mission analysis, automatic laser code display and an eye-safe mode that allows for more realistic training while using the laser.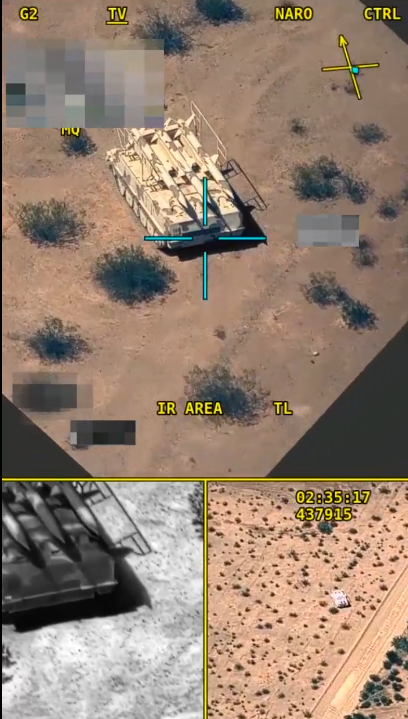 LITENING's color video capability works with the way we naturally see the world to give warfighters in the cockpit and on the ground more complete situational understanding in less time," said Ryan Tintner, vice president, navigation, targeting and surveillance, Northrop Grumman. "Whether the mission is close air support, surveillance, search and rescue or training, LITENING's latest upgrade will help ensure that warfighters don't miss a thing."

In related news, Rep. Rob Bishop (UT-01) has proposed a 2021 NDAA amendment that would direct "the Secretary of the Air Force to provide a briefing to the House Committee on Armed Services by March 1, 2021, on the status and any known findings from the operational utility evaluation of integrating Synthetic Aperture Radar (SAR) capability onto A-10 aircraft", stating that the "Air Force is currently performing an operational utility evaluation by integrating SAR capability on A-10 aircraft and evaluating workload impacts on A-10 aircrews."

Owing to the nature of the A-10's design, the synthetic aperture radar will almost certainly be carried in an external pod. Due to its nature as an experiment, the type of pod or pods used has not been disclosed, although the USAF does currently operate the AN/ASQ-236 "Dragon's Eye" synthetic aperture radar pod on its F-15E Strike Eagles.
An SAR-equipped variant of the LITENING, the LITENING + SAR is available as well, with Rafael (the original developer of the LITENING and development partner with Northrop Grumman) claiming that the added synthetic aperture radar can be retrofitted to existing LITENING pods, potentially including those already in use on the A-10C. The LITENING + SAR is claimed to be capable of simultaneous operation of both the synthetic aperture radar and electro-optical sensors, eliminating the need to dedicate a hard point to a separate pod.