Saab Completes Initial Airborne Trials For New GaN AESA Radar, Delivers First GlobalEye
Saab announced on 28 April, that it had successfully completed the first airborne trials of its new X-band AESA radar. The host aircraft for the test was Gripen '800', a Saab-owned prototype Gripen D. A 90-minute sortie on 8 April, saw the radar tested on airborne targets of opportunity and ground targets.

The AESA radar tested features of a gallium nitride (GaN) array mated to the back end of the PS-05/A Mk 4 mechanically scanned radar currently available for the Gripen C and D. Unlike the Leonardo ES-05 Raven AESA used by the Gripen E, the array is not repositionable to increase the scanned area. Saab considers the currently-unnamed AESA as part of the PS-05/A family, and is planning to offer it as an upgrade option for Gripen C/Ds. The E will retain the ES-05, as the GaN AESA remains under development.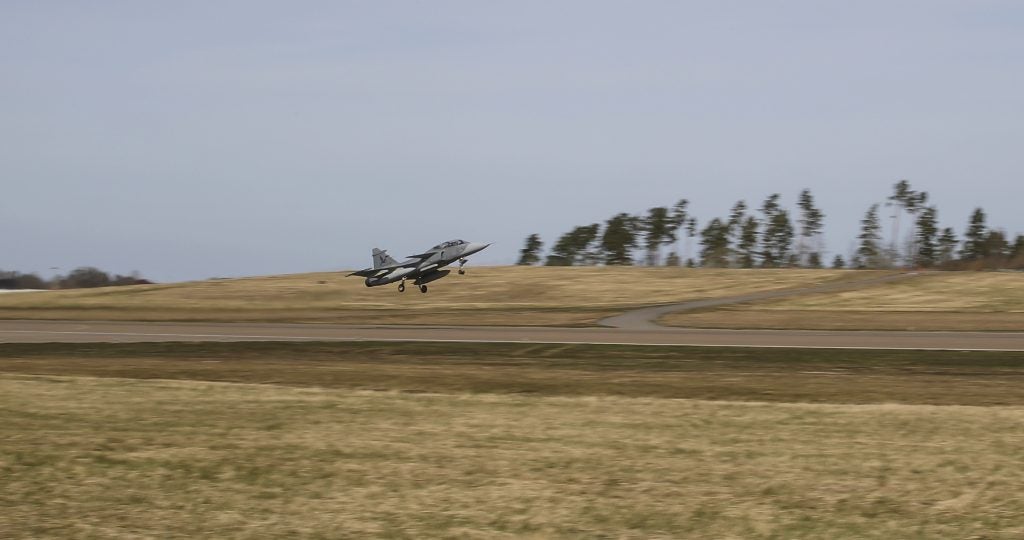 The use of gallium nitride semiconductors instead of gallium arsenide (commonly used in most current AESAs) in the AESA array reduces heat generated during radar operation, allowing for more power to be transmitted and greater radar performance. Saab has aggressively pursued development of gallium nitride AESAs, with a range of GaN AESA products including its Giraffe land and sea-based radars, the Arexis electronic warfare system used on the Gripen E and the Erieye-ER S-band radar available for GlobalEye AEW&C aircraft.

Saab claims that the radar is market-ready, with an estimated timeline of 12-18 months from now to ship the first unit once an order is placed, inclusive of time needed to conclude testing and tooling up for production. The company claims that the radar is ITAR-free (the Gripen as a whole is subject to ITAR owing to use of US-made components including the engine), offering it as an upgrade for existing Gripen C/Ds or customers of new build Gripen C/Ds, including the Gripen Aggressor variant. A variant of the radar has already been sold to the US government, and Saab claims that it is similarly adaptable to platforms other than the Gripen.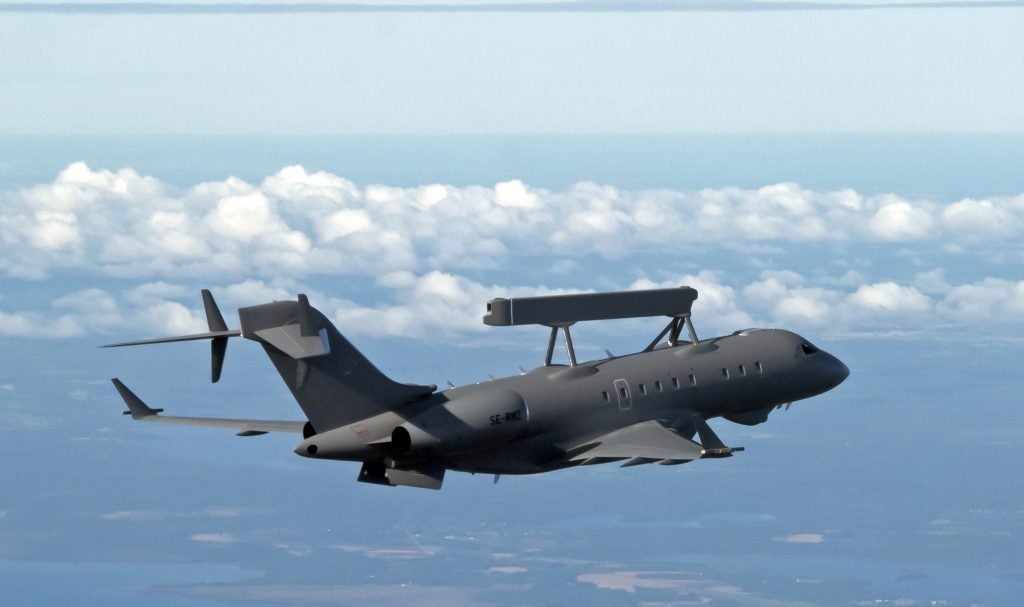 In related news, Saab delivered the first of three GlobalEye AEW&C aircraft to the United Arab Emirates on 29 April. The GlobalEyes ordered by the UAE are equipped with the aforementioned GaN Erieye-ER radars. The remaining two GlobalEyes are expected to be delivered by the end of 2021. The UAE has expressed interest in amending the contract for two additional GlobalEyes as well, but has yet to finalize the amendment.