Dubai Airshow 2019: UAE announces the purchase of 2 more Saab GlobalEyes
As the launch customer for Saab's GlobalEye multi-domain intelligence aircraft the UAE has been patiently waiting to show off the unique aircraft. Finally, at this year's Dubai Airshow the aircraft was able to make its public debut. GlobalEye is one of the most advanced intelligence aircraft in the world able to simultaneously perform the air and ground/maritime surveillance missions. In almost every other case, these two missions require distinct and dedicated aircraft but Saab has managed to squeeze a plethora of sensors into a single airframe to create an unmatched capability.
The only aircraft with similar capabilities is Russia's developmental A-100, however, at 4 times GlobalEyes max takeoff weight (45,000 kg vs. 190,000 kg) its serves to highlight Saab's achievement in compactness. Being relatively small holds many advantages, reducing airframe cost and maintenance requirements. Saab based the GlobalEye on Bombardier's popular Global 6000 business jet which offers a long-range and high cruising speed.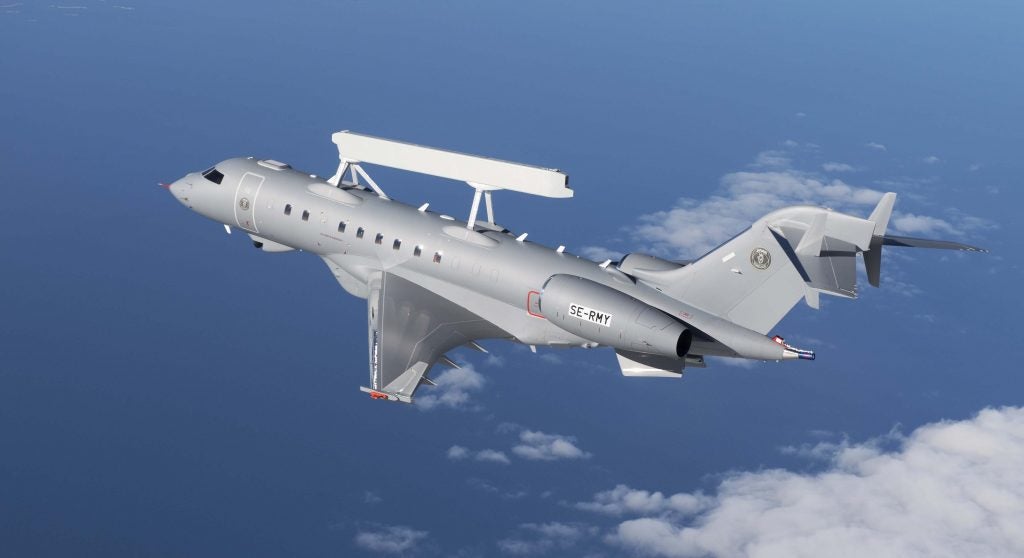 GlobalEye was first ordered in 2015 during that year's Dubai Airshow and was the first flown in 2018. The UAE initially ordered 2 aircraft followed by another in 2017. All 3 aircraft have been test flown with initial deliveries expected in the spring of 2020. Apparently testing has shown satisfying results as the UAE took the opportunity during the aircraft's public debut to announce that it would be purchasing another 2 GlobalEyes.
While an official contract has yet to be signed it is unlikely the Emirates would back out on such a public announcement. The single aircraft purchased in 2017 went for $236 million so a contract of around half a billion is expected. With a fleet of 5 GlobalEyes the UAE would have a regional advantage in air surveillance and control. The only neighbor who comes close is Saudi Arabia with its fleet of 5 E-3As and 2 Saab 2000s which use a version of the Erieye radar that GlobalEye uses. The UAE itself also operates 2 Saab 340 aircraft with Erieyes which are expected to remain in service.