COVID19: How Far Can Simulated Military Training Go?
With large parts of the UK armed forces now operating in new ways, including individual service people working from home, elements of training will inevitably be conducted remotely. This has been followed up with numerous social media accounts demonstrating how they are now maintaining social distancing and focusing on individual training and personal improvement rather than collective training. The challenge going forward is how much can be done with this?
Whilst individual fitness levels can be maintained outside of collective activities, social media and meeting software is being used to co-ordinate efforts and maintain the group morale effect. With Commanding Officers delivering their traditional CO PT sessions across Zoom, Instagram or Facebook live, there are also numerous soldiers doing the same on a weekly basis, almost it seems from each regiment and corps, providing excellent public engagement activities as a side effect. Virtual platoons have been formed where troops can't meet in person, even for Army Training Regiments where training dates have started.
For the more military activities, training appears to have become very two-dimensional with presentations, power-point and video chat taking the place of active training in equipment. Whilst this may keep some knowledge refreshed, it is limited in how far it can continue to hone skills or gain any form of experience. The face-to-face contact between student and teacher has become limited and this results, certainly in the short-term, in training becoming unidirectional albeit with some feedback loops. The demand for multi-directional peer-to-peer work on anything more than knowledge is lacking. This kind of activity, for best effect, requires a level of expertise in the software and systems that isn't going to be equal across so many individuals, thus some will benefit from it more than others. Different learning styles have to be considered as well.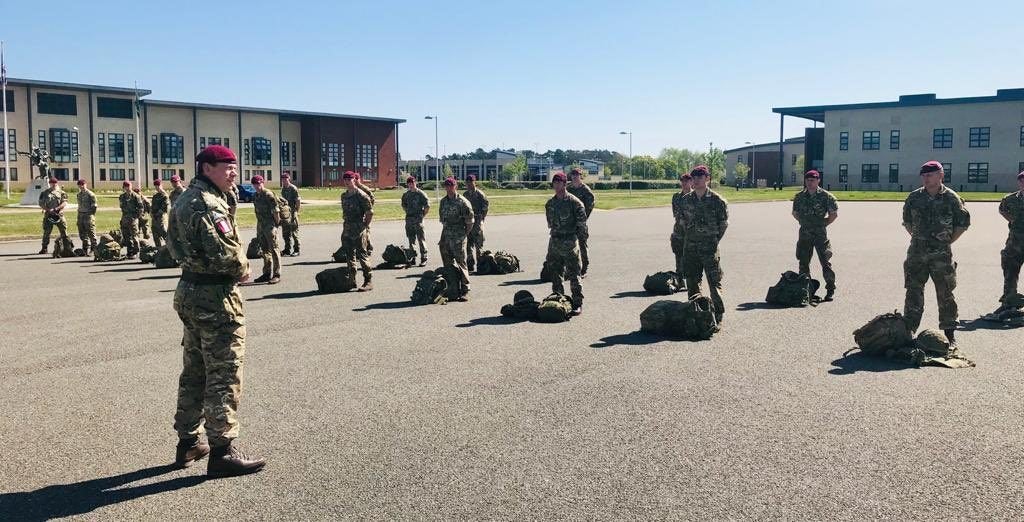 COVID-19 doesn't seem to be going anywhere anytime soon so technology may step in to improve systems resilience, as it will with all activities. There are simulation packages that could be used to limit the need for face-to-face activities and the latest computer gaming software can be, and is being, adapted to teach particular aspects of military skills; however, irrespective of how immersive it can become, it will never fully replicate the experience of training as a team, against an enemy force.
As with the 2nd Battalion of The Parachute Regiment returning from operations in Afghanistan, units may have to enter periods of quarantine before and after training periods to ensure they can segregate themselves from society as a whole. Whilst this is manageable in the short-term, it could have a morale effect on the troops and an equal effect on the ability to train. Units such as the Infantry Battle School at Brecon have adjusted their timetables to deal with the current challenge and there are ways to incorporate quarantine periods into the learning plans: first two weeks are online only with individuals separated physically; once complete and no symptoms shown, they come together for collective training in the knowledge that it's as safe as reasonable practicable to do so.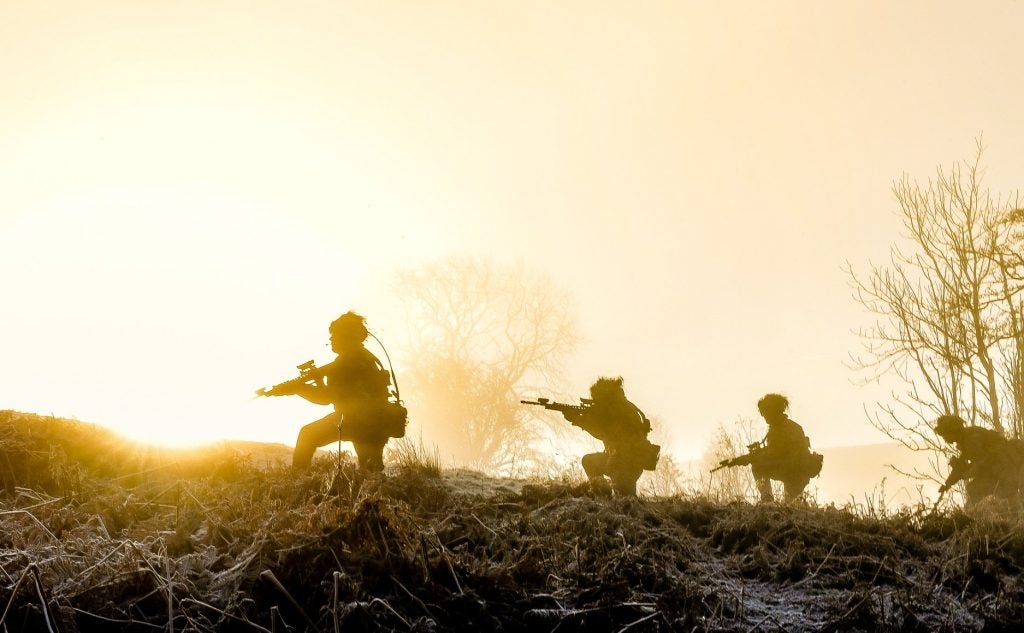 Those most at risk of losing out are new recruits who may not have some of the underpinning skills and knowledge to maximise what they learn from the limited tools they currently have available. Given the British Army's drive for personnel, there is a focus on re-entrants and re-engagements with those who have left and require less basic training to return.
As with so many other things, this may become 'the new normal' but it requires a huge cultural shift for both trainer and trainee and these are challenges that militaries around the world, not just the UK, will be facing.