Australian Army's 1RAR Receives Hawkei
The Australian Army's 1st Battalion, Royal Australian Regiment (1RAR), has received the first five of their new Protected Mobility Vehicle-Light (PMV-L) or Hawkei (named after a death adder) as part of low rate initial production. The Hawkei (or Baby Bushmaster as it is sometimes termed) will replace a range of reconnaissance and specialist Land Rover-based platforms.
Some 1100 Hawkei PMV-Ls were ordered in 2015, under a $1.3 billion AUD acquisition with Thales Australia for the LAND 121 Phase 4 program. 1058 trailers were also ordered. The Hawkei will officially be deployed in a range of "… command, liaison, utility and reconnaissance roles."
1RAR is a motorised infantry battalion of three infantry companies that employs the Bushmaster Protected Military Vehicles-Medium as their principal combat vehicle. The initial delivery to 1RAR will likely be issued to the battalion's Recon/Sniper platoon to replace 4×4 and 6×6 Land Rover reconnaissance platforms. Under LAND 121 Phase 3A, the Army acquired 2146 soft-skin 4×4 and 6×6 Mercedes-Benz G-Wagons with 1799 trailers to replace approximately two-thirds of the general purpose Land Rover fleet.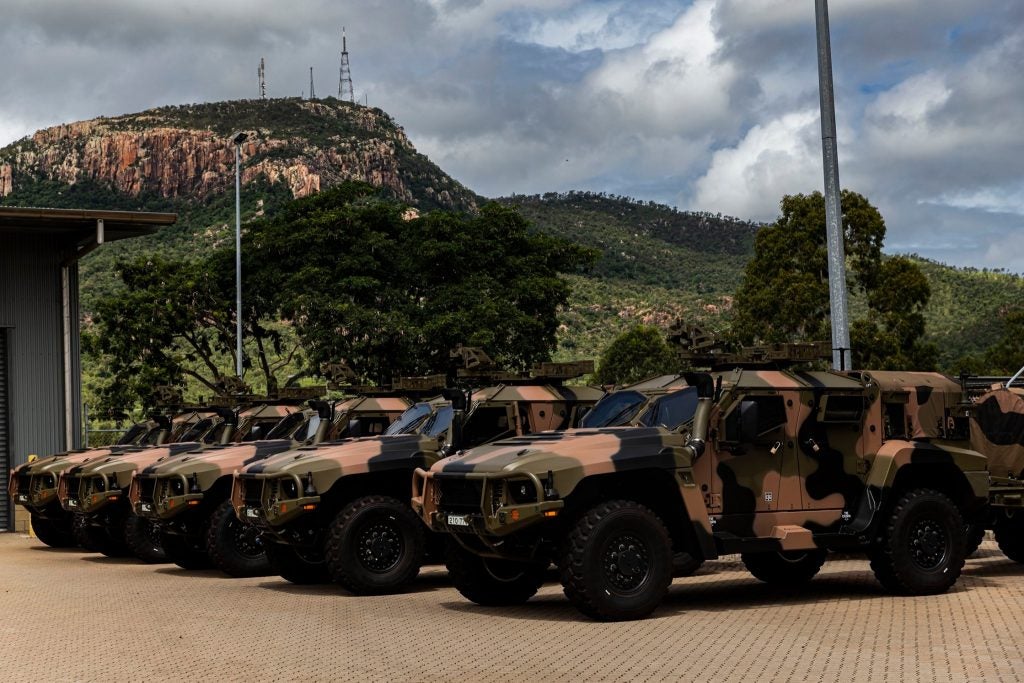 The new PMV-L can be internally transported by CH-47 Chinook helicopter and features an armour package designed by Israeli firm Plasan to protect against both IED/mine strikes and small arms fire reportedly up to STANAG Level 3 and thus capable of defeating armour-piercing 7.62x54mm ammunition. The vehicle can be fitted with a Samson Technologies remote weapon station capable of mounting automatic grenade launchers and machine guns up to and including the Browning M2 .50 calibre heavy machine gun in use by the Australian Army.
The acquisition of Hawkei has not been without its challenges. Chief amongst these was Steyr Motors, who were providing the engines for the new vehicle, went into receivership in February last year. Thales purchased the firm in July, as reported by Overt Defense. The Australian Auditor General also criticised the purchase of the platform over the American JLTV (Joint Light Tactical Vehicle) which was, at the time, significantly cheaper.