US Army Restarts SMET Unmanned Ground Vehicle Competition
The US Army has issued a new RFP (request for proposal) for the Small Multipurpose Equipment Transport (SMET) requirement after General Dynamics' Land Systems' (GLDS) contract to supply their MUTT (Multi-Utility Tactical Transport) was cancelled following a protest by fellow competitor Textron.
As we reported in late January, Textron argued that GLDS "significantly altered its vehicle in the follow-on contract" which cast doubt on the validity of the original SMET trials. The Army decided to cancel the MUTT contract before a decision was made by the government's procurement watchdog, the General Accounting Office (GAO).
The new RFP will evaluate offerings from the four original down-selected platforms: the MRZR-X from Applied Research Associates, Neya Systems and Polaris; the Hunter Wolf from HDT Global; the RS2-H1 from Howe & Howe Technologies (owned by Textron); and the original winner, the GLDS MUTT. According to the RFP only two evaluation criteria will be used: "1) Phase III System Design and 2) Cost/price."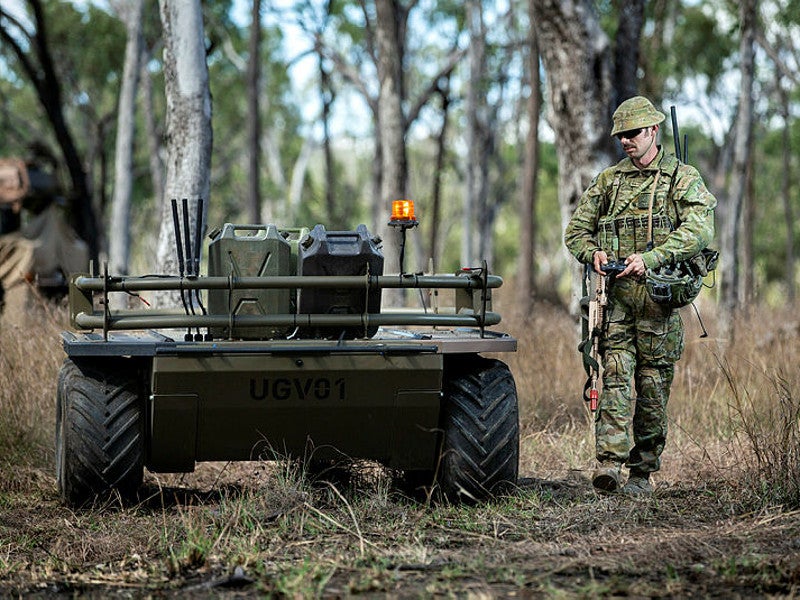 In the initial RFP, four evaluation criteria were used including "Soldier Feedback", "System Reliability", "System Delivery", and "Cost/price". The new "Phase III System Design" criteria is itself based around four critical criteria driven by soldier feedback – noise levels of both generator and powertrain, and payload and operational range when in silent mode. The Army hopes to award a five year Indefinite Delivery/Indefinite Quantity contract in May of this year with a target price of $112,000 per vehicle.
In related unmanned ground vehicle news, the British Army has ordered four Mission Adaptable Platform System (MAPS) from Australian company Praesidium Global. The six-wheel MAPS, currently also being tested by the Australian Army, has been purchased under the Remote Patrol Vehicle Experimentation Program. The RPV program is looking for a modular platform that can be used to evacuate casualties, carry stores, conduct ISR (intelligence surveillance and reconnaissance) or be employed as an armed platform.