GLDS MUTT Wins US Army UGV Requirement
The US Army has selected the General Dynamics Land Systems' (GLDS) Multi-Utility Tactical Transport (MUTT) for its Squad Multipurpose Equipment Transport (SMET) unmanned ground system requirement. Some 624 8×8 MUTT platforms will be eventually delivered by 2024, with the first deliveries scheduled for mid-2021.
The SMET requirement began with four firms selected to build 20 prototypes of their entry for testing purposes with ICBTs (Infantry Brigade Combat Teams). The platform needed to be able to carry 450 kilograms (1000 pounds) of equipment over 30 kilometers a day (20 miles). Additionally the chosen platform needed to be able to provide up to 3000 watts of power for infantry to recharge batteries.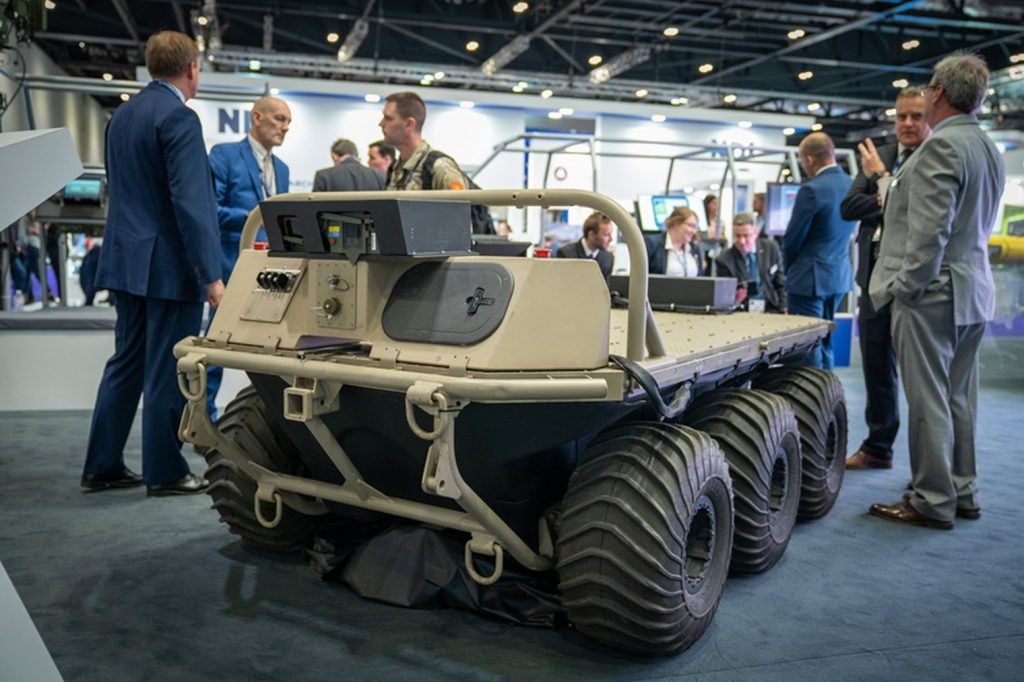 Applied Research Associates, Neya Systems LLC and Polaris Defense offered the optionally manned Polaris MRZR X variant; HDT Expeditionary Systems offered their Global Hunter Wheeled Offload Logistics Follower (WOLF) six-wheeler; and Textron offered their tracked Grizzly powered by a hybrid diesel-electric engine.
The successful GLDS entrant operates wirelessly in 'follow-me' mode and is powered by lightweight Lithium Ion batteries. The Lithium Battery Company also noted in a press release that "… because of the Lithium Iron Phosphate Battery (LiFePo4) Chemistry used, there was zero chance the batteries could catch fire or explode in combat if they were ever fired upon."
Command and control of the MUTT is accomplished via Persistent Systems' Mobile Ad-hoc Network (MANET) based MPU5 radio which also offers high-speed data and video transfer which will allow future MUTT variants to carry ISR (intelligence, surveillance and reconnaissance) packages enabling the SMET to conduct semi-autonomous reconnaissance missions ahead of an infantry squad.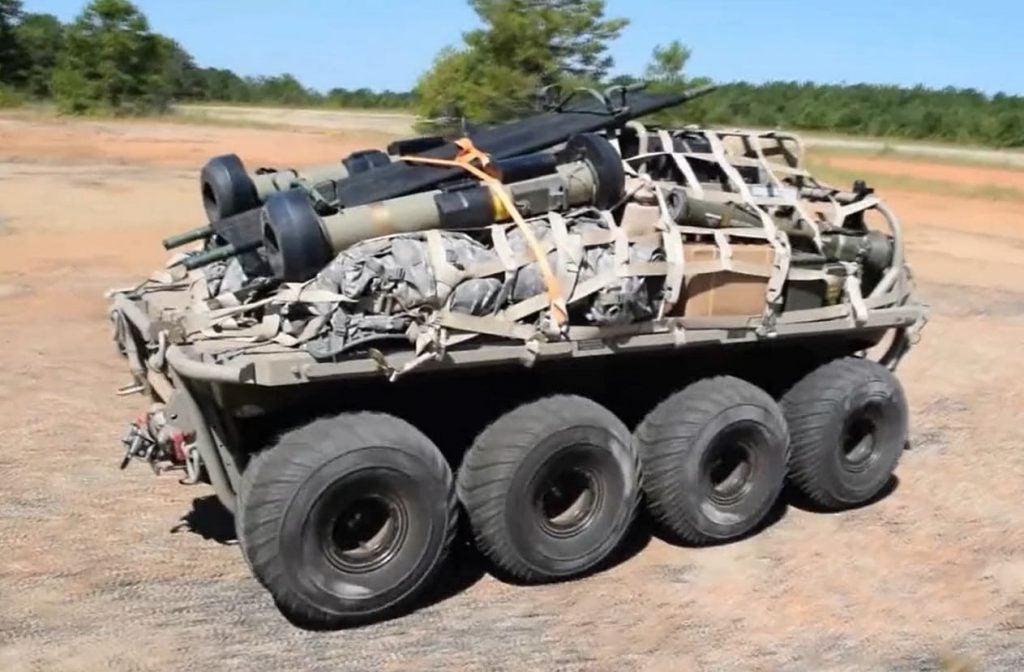 As noted previously by Overt Defense, the capacity to launch unmanned aerial systems (UAS) from the SMET is also a likely upgrade as industry increasingly incorporates drones into their UGV offerings. One SMET is expected to be issued per infantry squad to selected IBCTs. If successful in the operational environment, the Army may purchase up to 5700 MUTTs to equip all infantry squads.