General Dynamics SMET Robot MUTT Contract Cancelled
Whilst all the attention has been focused on the success of QinetiQ's and Textron's wins with the RCV-L and RCV-M (Robotic Combat Vehicle-Light and Medium respectively) contracts for the US Army (as reported here at Overt Defense), General Dynamics' Land Systems' (GLDS) contract to supply their MUTT (Multi-Utility Tactical Transport) for the Small Multi-Purpose Equipment Transport (SMET) tender has been cancelled.
The MUTT was selected in October last year as the preferred solution for the SMET program, as also reported by Overt Defense, but that contract is now in jeopardy after Textron, who had offered their hybrid diesel-electric engine powered, tracked Grizzly as a contender, launched a protest against the GDLS win, with the Government Accountability Office (GAO).
The GAO; "is an independent, nonpartisan agency that works for Congress. Often called the "congressional watchdog," GAO examines how taxpayer dollars are spent and provides Congress and federal agencies with objective, reliable information to help the government save money and work more efficiently." Unsuccessful competitors for a bid launching protests with the GAO is remarkably commonplace with large US military contracts.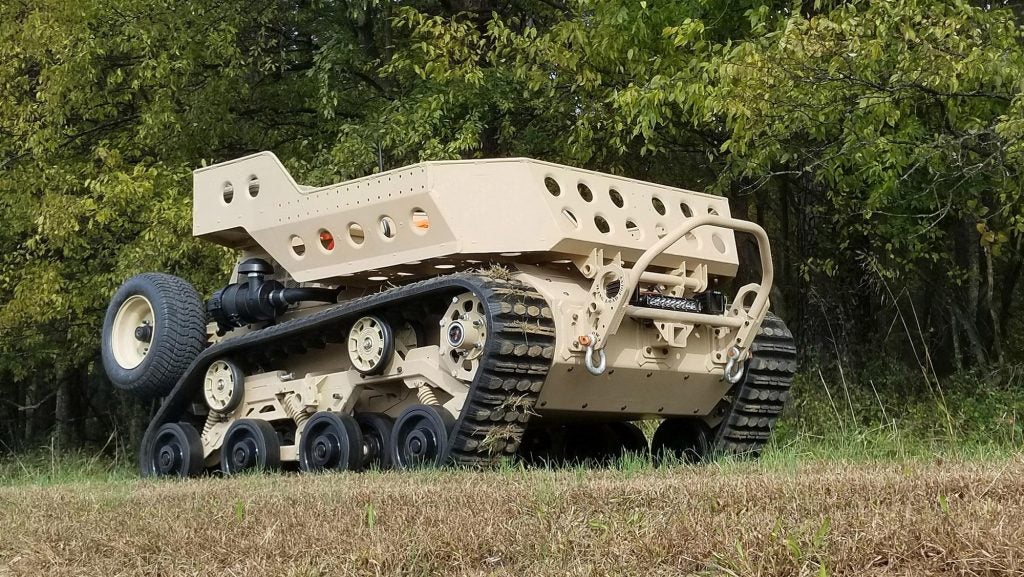 Following the lodging of the GAO protest, the Army Contracting Command took the unusual step of cancelling the GLDS contract before the GAO completed its ruling on the matter. The Army are looking to issue a new request for proposal (RFP) later this month, giving vendors 30 days to respond. According to reports in National Defense, Textron have claimed that GLDS "significantly altered its vehicle in the follow-on contract", casting doubt on the validity of the original SMET trials.
The SMET contract would have seen GDLS deliver 624 8×8 MUTT platforms by 2024 to the US Army. Now all original respondents to the SMET RFP have a second chance to submit their offerings. One would assume that the contenders will have to complete a similar battery of field tests with prospective platforms deployed with Army ICBTs (Infantry Brigade Combat Teams) but this has yet to be confirmed at the time of writing by Army Contracting Command or Army Futures Command.