Three Industry Teams to Develop Infantry Squad Vehicle for the US Army
SAIC (Science Applications International Corporation) and Polaris; GM Defense; and Flyer Defense and Oshkosh Corporation have been awarded an Other Transaction Authority (OTA) contract to develop two prototype platforms for the US Army's Infantry Squad Vehicle (ISV) requirement. Should the prototyping be successful, the chosen ISV platform could go into production with up to 650 vehicles planned.
Each team was awarded $1 million USD to develop their prototypes under the OTA, a method of fast-tracking development, for delivery in November. The prototypes will then be handed over to Airborne soldiers at Fort Bragg, North Carolina for field testing before a decision is made mid next year.
Flyer Defense have significant experience in developing such vehicles with their M1188 Ground Mobility Vehicle (GMV) 1.1 currently in operational service with US Special Operations Command (USSOCOM) units supplementing and replacing the HMMWV (High Mobility Multipurpose Wheeled Vehicle) based original GMV, versions of which date back to Operation Desert Storm. The GMV 1.1 is essentially a modified variant of the company's Flyer72 which can carry nine operators along with equipment and a crew served weapon mount.
A variant of the GMV 1.1, the M1297 Army Ground Mobility Vehicle (AGMV), designed by Flyer but built by General Dynamics Ordnance and Tactical Systems, is currently in service with US Army Airborne units as an interim ISV solution and grants Flyer and Oshkosh an obvious lead, basing their new ISV prototype on the M1297.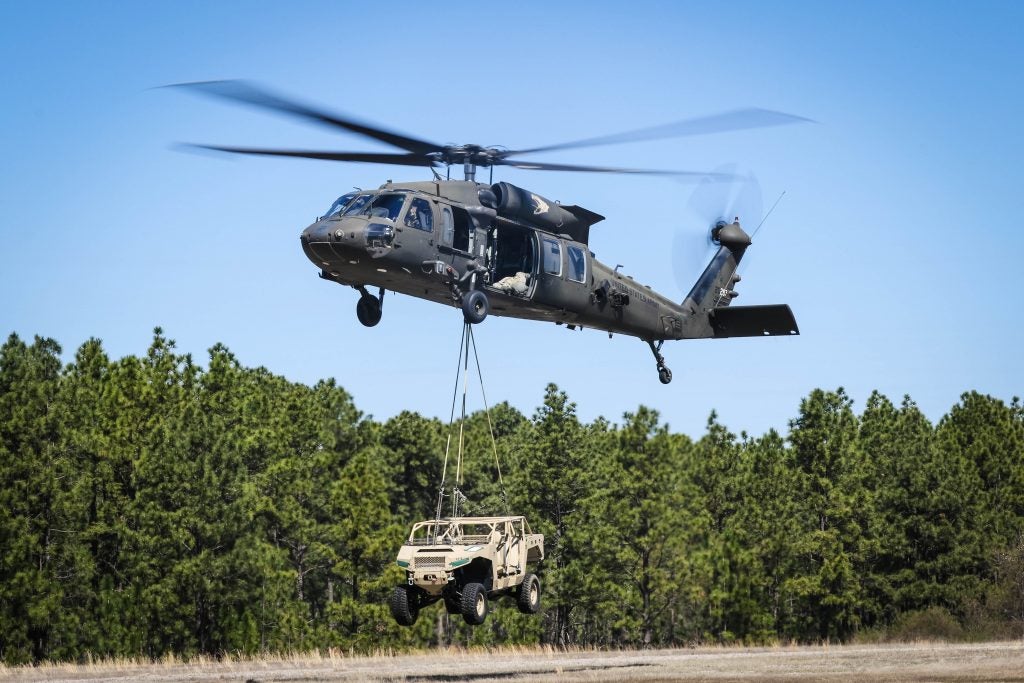 The M1297 AGMV included requirements for bolt-on armour kits (which reduce the passenger load from nine to six), the capability to mount a range of remote weapon stations (RWS) and payload capacity of up to 5,000 pounds (2267kg). The AGMV like the GMV 1.1 can be internally transported in C-130 and CH-47 airframes.
GM Defense have stated they will be entering a model built upon the chassis of their ZR2 Bison Chevrolet Colorado pickup. The base vehicle is renowned for its off-road capabilities which will likely give it an edge in this regard. SAIC and Polaris are not surprisingly entering a modified variant of their highly successful DAGOR (Deployable Advanced Ground Off-Road) which is in service with a number of special operations units. The SAIC/Polaris entry "delivers off-road mobility while meeting the squad's payload demands, all within the weight and size restrictions that maximize tactical air transportability."
The ISV requirement is seen as a potential solution to the problem of overburdened infantry with the vehicle intended to allow resupply as well as offering a speedy platform to move infantry to the immediate battle area. An Oshkosh spokesperson stated; "The ISV platform will also significantly lighten the load for infantry troops, who regularly each carry over 100 pounds [45kg] of gear on foot."