Farewell Japanese Photo Phantoms
On 9 March, the Japan Air Self-Defense Force's 501st Tactical Reconnaissance Squadron flew its final training sortie in their RF-4E and RF-4EJ Phantom IIs. The sortie was flown from the squadron's home base of Hyakuri Air Base. Following the landing of the three Phantoms, a ceremony was held to commemorate the end of 45 years of continuous Phantom operations, as well as the 501st Tactical Reconnaissance Squadron's nearly 60 years of operations.

The 501st Tactical Reconnaissance Squadron is the JASDF's only photo reconnaissance squadron. It was formed in 1961 at Matsushima Air Base, in Miyagi Prefecture, initially operating RF-86F Sabres. In 1974, the squadron transitioned to the RF-4E Phantom II and moved to Hyakuri Air Base in Ibaraki Prefecture. The squadron has operated photo-reconnaissance Phantoms from Hyakuri Air Base ever since. While the squadron has never flown a mission over hostile territory, its Phantoms have been used for surveying of damage caused by natural disasters, including the 1995 Kobe earthquake, the 2011 Tohoku earthquake and tsunami as well as typhoons such as Typhoon Hagibis in 2019.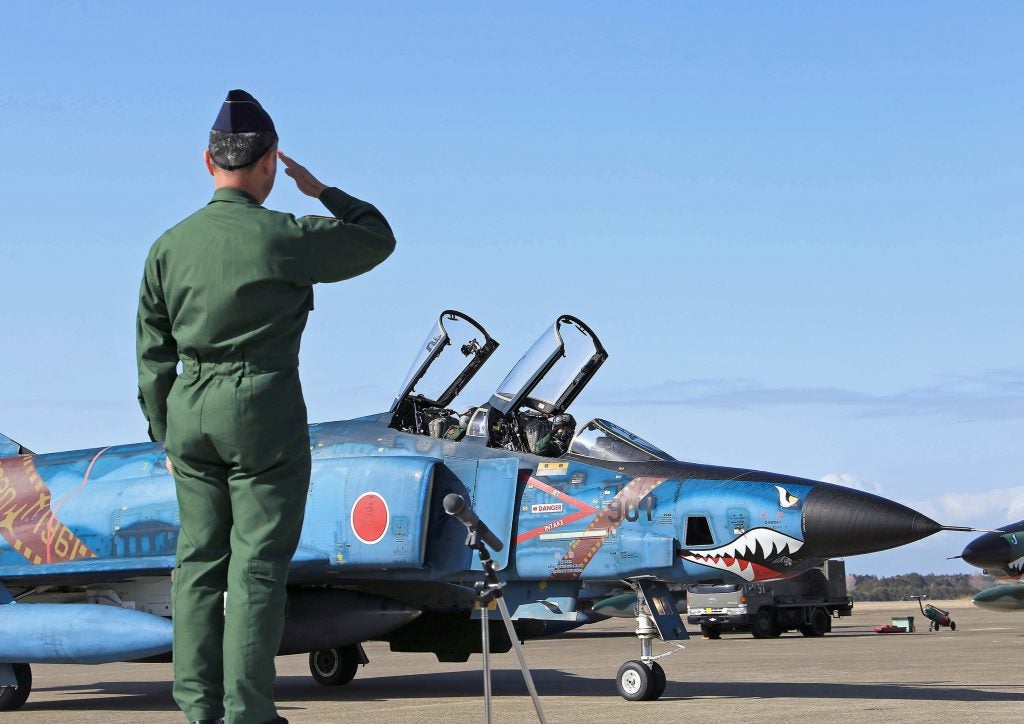 Phantoms of the 501st Squadron are beloved by planespotters for their distinctive camouflage schemes. Unlike the all over grey scheme used by F-4EJs fighters, the reconnaissance Phantoms have a variety of distinctive camouflage schemes, including European woodland, USAF Southeast Asia and maritime schemes in addition to the squadron's signature tail art of Woody Woodpecker. Following the announcement of the planned retirement of the Phantoms in 2020, the squadron's Phantoms received commemorative markings including an illustration of a roll of film over the nose, fuselage and fuel tanks, shark mouths and a silhouette of the squadron's original chevron tail markings.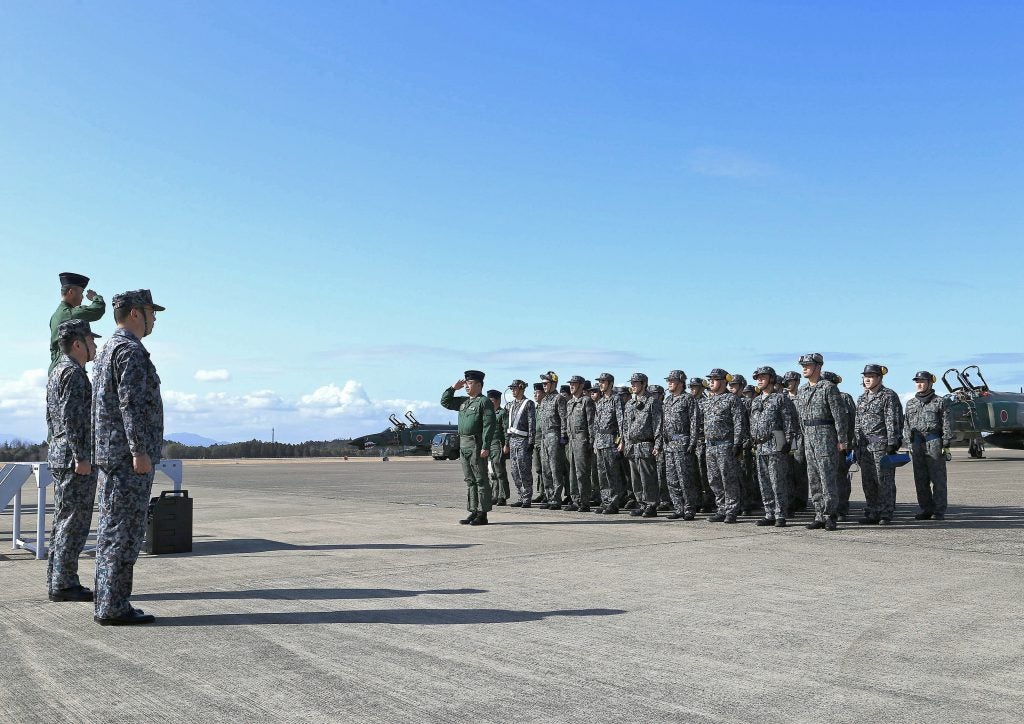 With the end of the 501st Squadron's Phantom operations, the 301st Tactical Fighter Squadron is now the only operational JASDF unit left operating the F-4. Like the 501st Squadron, it too will retire its F-4s this year, bringing to a close nearly 50 years of JASDF Phantom operations. Some Phantoms are also with the JASDF Air Development and Test Wing at Gifu Air Base, and will likely be retired alongside the 301st Squadron's Phantoms.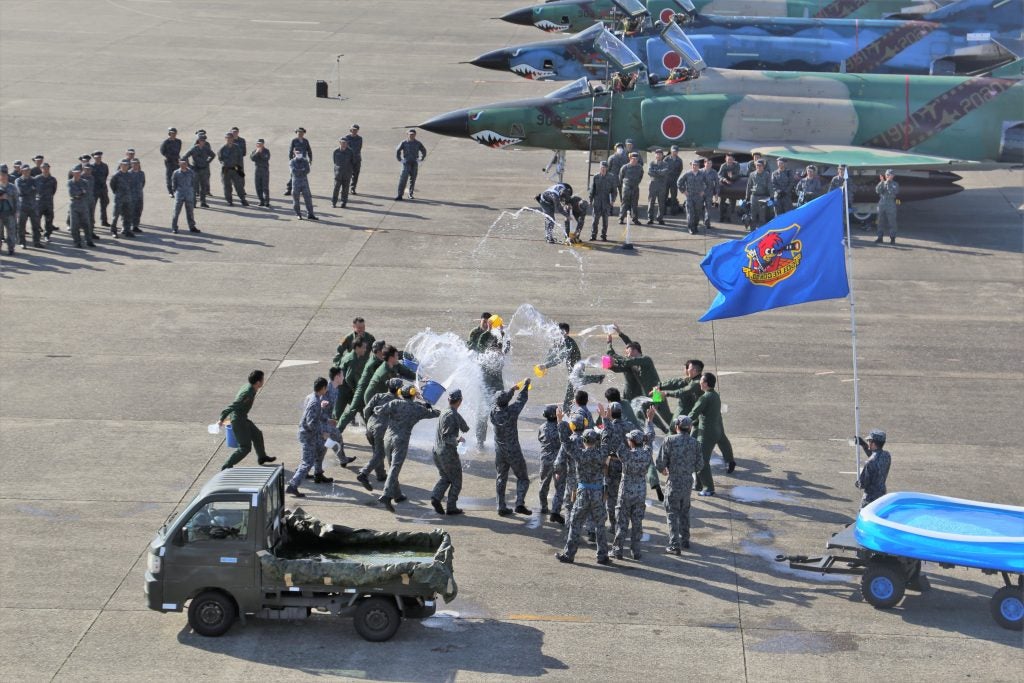 The 501st Squadron was going to replace its Phantoms with F-15J/DJs in the reconnaissance role, but the plans were cancelled in 2010, following Toshiba's failure to develop a reconnaissance pod for the F-15J/DJ. The squadron will be formally disbanded by the end of 2020. According to Stars and Stripes, F-35A and F-35B Lightning IIs will take on the tactical reconnaissance role in the JASDF.