More Rheinmetall Trucks for the Bundeswehr
Rheinmetall announced on 13 January, that the Bundeswehr had ordered 1,000 HX trucks from them at the end of December 2019. The order is valued at €382 million ($425.27 million), including value added tax.

The order is the third part of a framework contract signed in 2017, for the delivery of 2,271 HX trucks, as part of the Bundeswehr's Unprotected Transport Vehicles (UTF) project. 675 of the trucks ordered will have a payload capacity of 5 tons, while the remaining 375 will have a payload capacity of 15 tons. Production of the trucks at the Rheinmetall MAN Military Vehicles GmbH (RMMV) plant in Vienna began in January 2020, with deliveries expected to complete by the end of 2020.

The completed trucks will be delivered with unprotected cabs, but are outfitted to facilitate replacement of the original cabs with protected cabs if necessary. The trucks in this order are being purchased to support the Bundeswehr's contribution to the NATO Very High Readiness Joint Task Force (VJTF) 2023 mission. The 2023 VJTF will be led by the Bundeswehr.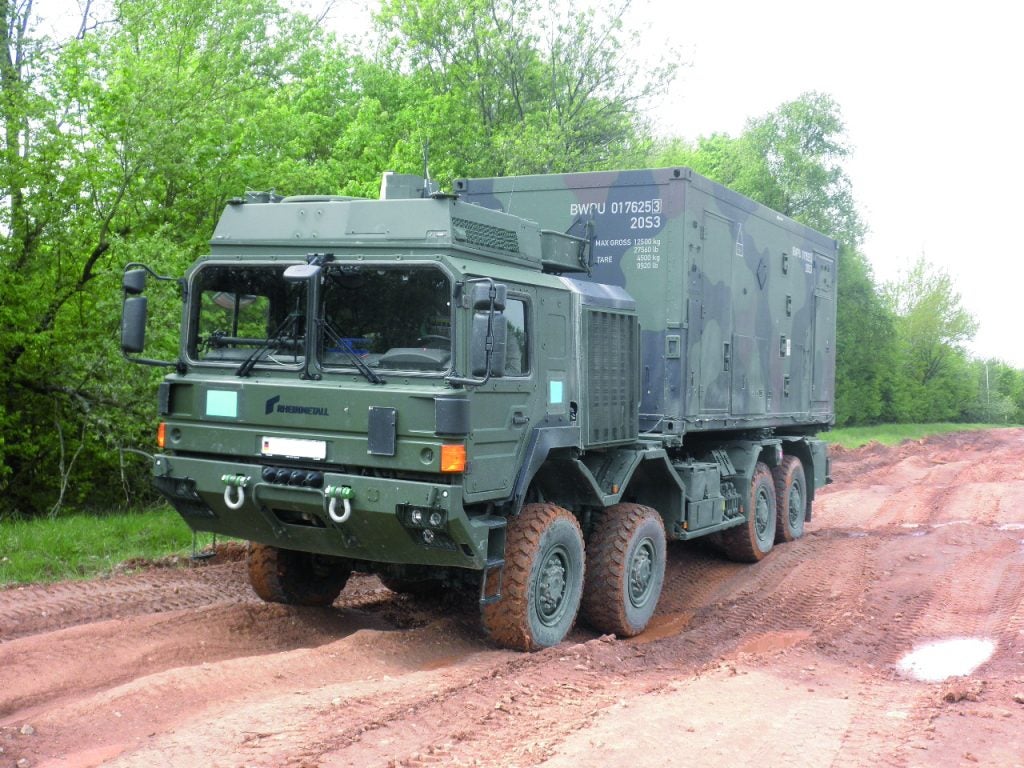 The framework contract this order is part of was awarded by the Federal Office for Bundeswehr Equipment, Information Technology and In-Service Support (BAAINBw) on 5 July 2017, with a duration of seven years. 558 trucks were immediately ordered following the award of the contract, with a further order of 252 trucks in May 2019, and 60 more trucks were ordered in November 2019.

Other current users of the HX truck family include the United Kingdom, Australia, New Zealand and Denmark. Rheinmetall claims that the multinational adoption of HX trucks offers significant interoperability and logistical advantages to users, especially during multinational operations. Norway and Sweden have also placed orders for HX trucks.

The HX trucks will replace the Bundeswehr's aging fleet of MAN KAT1 trucks (the HX trucks are produced as a joint venture between Rheinmetall and MAN). Like the KAT1 trucks they are replacing, configurations for the HX trucks include cargo, cargo with crane, tipper, medium and heavy recovery vehicles, fuel and water transport, heavy equipment transport and bridging.