Future USS Kennedy Aircraft Carrier Launched
Aircraft carrier Future USS Kennedy was launched into the James River from Huntington Ingalls Industries' (HII) Newport News Shipyard on the 16th of December.
The ship codenamed CVN-79 was towed down by six tugboats from Newport News Shipbuilding's Dry Dock 12 where it underwent construction and into Pier 3. Outfitting and testing processes will be conducted there, three months ahead of schedule. HII predicts expects the carrier to be delivered to the U.S. Navy sometime in 2022.
Ahead of schedule and compatible with the F-35C, the Kennedy strikes a contrast with its fellow USS Ford of the same Gerald R. Ford Class of aircraft carriers. The smooth process was reflected in the statement by Mike Butler, the program director for the Kennedy. "This move is significant in that it represents a shift in focus from erecting the ship in dock to final completion and outfitting at the pier," he said. It is also a testament to the amazing teamwork I see every day between Newport News Shipbuilding and the Navy as we work together to build Kennedy with valuable first-of-class lessons from the [USS Gerald R. Ford]." he added, in a hit to the complications the latter experienced.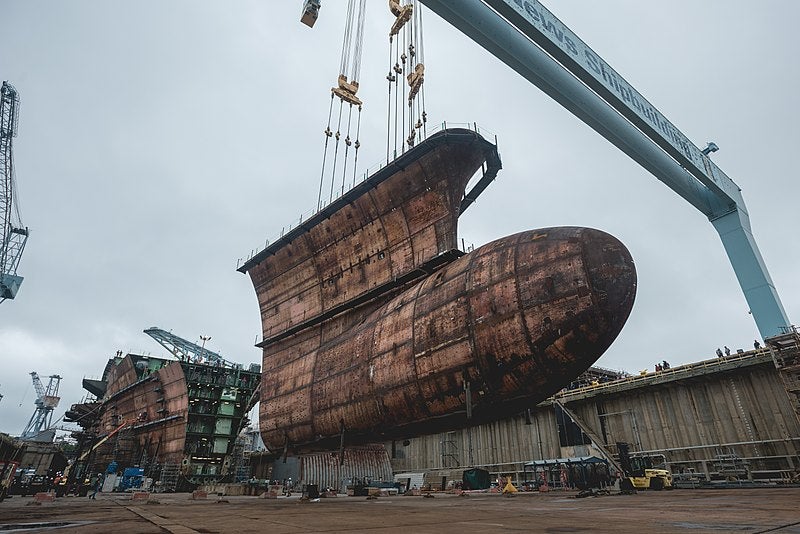 The USS Kennedy, unlike USS Ford, will be modified during the outfitting process to make it compatible with the F-35C fighter jets designed for use on aircraft carriers. Due to the development schedules for the Ford-class and the Joint Strike Fighter program, both ships were not designed with the F-35C stealth jet in mind. However, the National Defense Authorization Act of 2019 which authorized military programs for the 2020 fiscal year, required that the USS Kennedy be capable of deploying the F-35 before completion.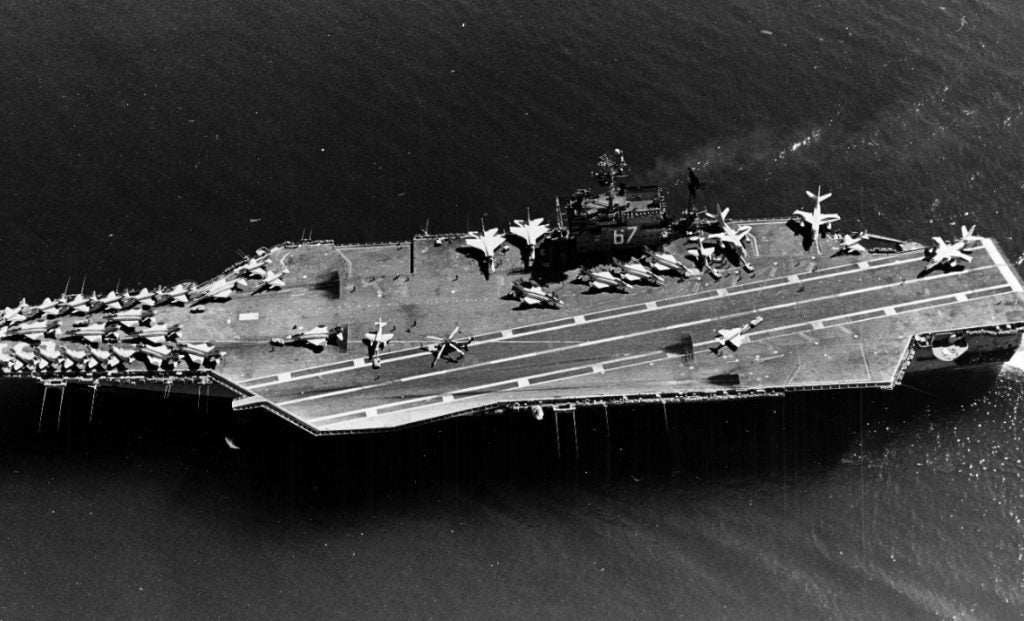 Future USS Kennedy is the second aircraft carrier to be named after the late US President John F. Kennedy. Caroline Kennedy christened the first along with her mother at the same port in 1967, and this second one earlier this month.