USS John F. Kennedy Christened
On 7 December, the USS John F. Kennedy (CVN 79) Ford-class aircraft carrier was christened at Newport News Shipbuilding by Ambassador Caroline Kennedy, daughter of President John F. Kennedy. CVN 79 is the second aircraft carrier named after President Kennedy. The original USS John F. Kennedy (CV 67) was built at Newport News Shipbuilding, and served from 1968 to 2007. She was christened by Jacqueline Kennedy and her then 9-year-old daughter, Caroline in May 1967.

Participants of the christening ceremony of the new vessel included Assistant Secretary of the Navy for research, development and acquisition, James Geurts, commander of Naval Sea Systems Command (NAVSEA) Vice Admiral Thomas Moore, commander of U.S. Fleet Forces Command Admiral Christopher W. Grady and the carrier's prospective commanding officer, Captain Todd Marzano.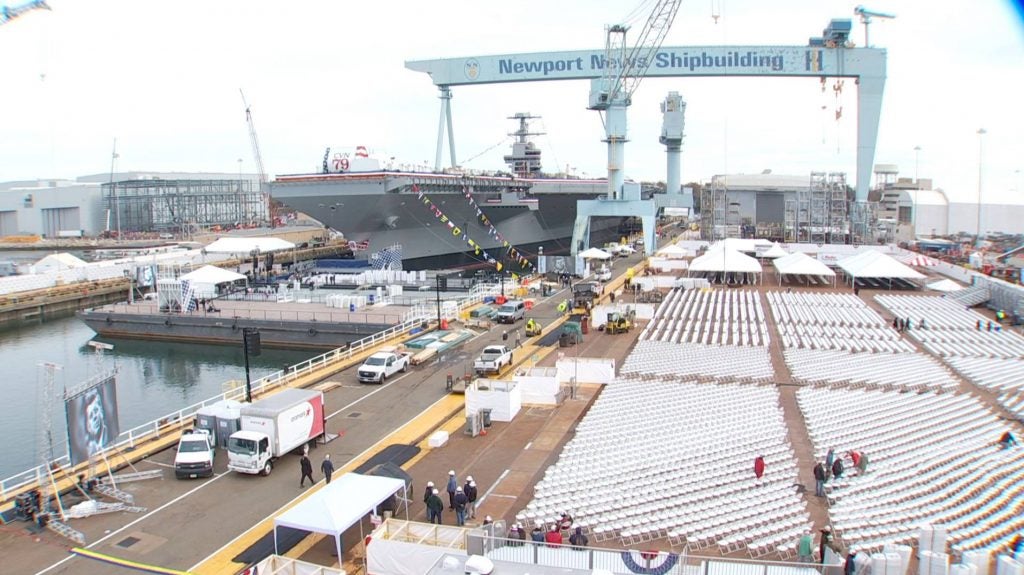 The invitation-only ceremony was attended by over 20,000 guests, including Huntington Ingalls Industries (parent company of Newport News Shipbuilding) chairman of the board Admiral Tom Fargo (retired) and president and CEO of Huntington Ingalls Industries, Mike Petters. Newport News Shipbuilding employees working on USS John F. Kennedy and the crew of the carrier were present, as well as former sailors who had served on the original USS John F. Kennedy.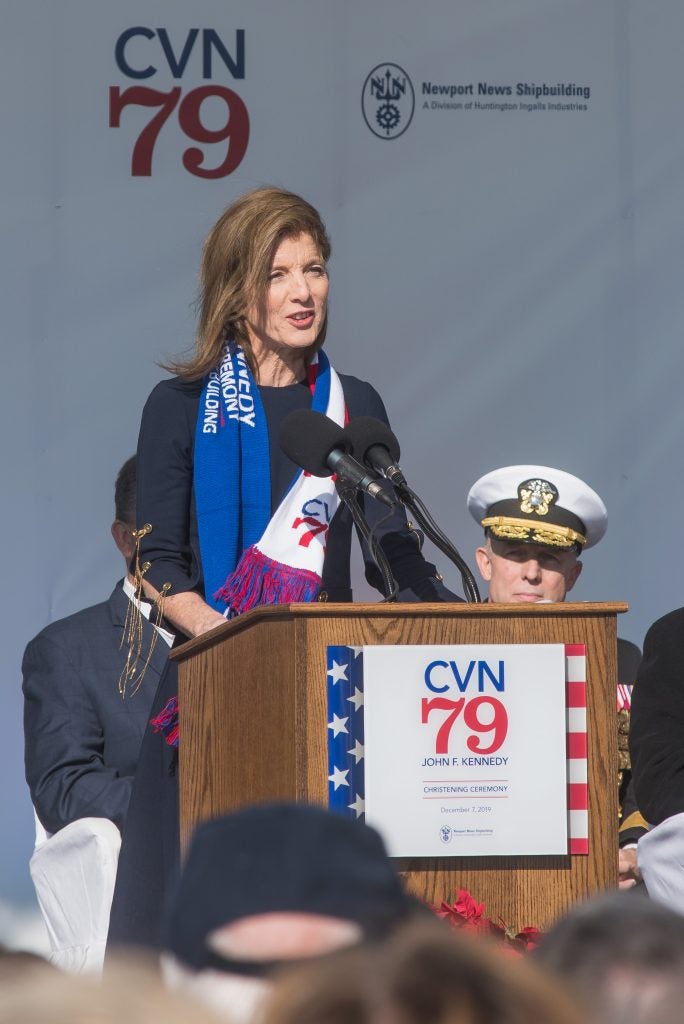 Ambassador Kennedy reflected on her father's legacy in her speech, remarking:

"This ship will represent the ideals he lived by – courage, sacrifice and belief in freedom – and it will help make real his vision of a more just America and a more peaceful world. I'm so proud to be sponsor of this ship and to join with all of you to bring her to life. I look forward to being part of her odyssey and of her extended family. Most of all, I hope she will carry my father's spirit with her as she sails, his leadership in wartime, his courage in crisis and his commitment to the hard and steady work of building peace."

President of Newport News Shipbuilding, Jennifer Boykin, spoke of the innovations being made on the USS John F. Kennedy. The USS John F. Kennedy will be the last aircraft carrier built in the US to use paper plans. The next carrier in the class, the future USS Enterprise, will use fully digital plans.

"When President Kennedy asked Americans to be the pioneer in a new frontier, it was not a place, but rather a way of thinking and acting to move our nation forward to the future of new discoveries in science and technology, and I am proud that his namesake ship is serving as our proving ground for the new frontier of digital shipbuilding."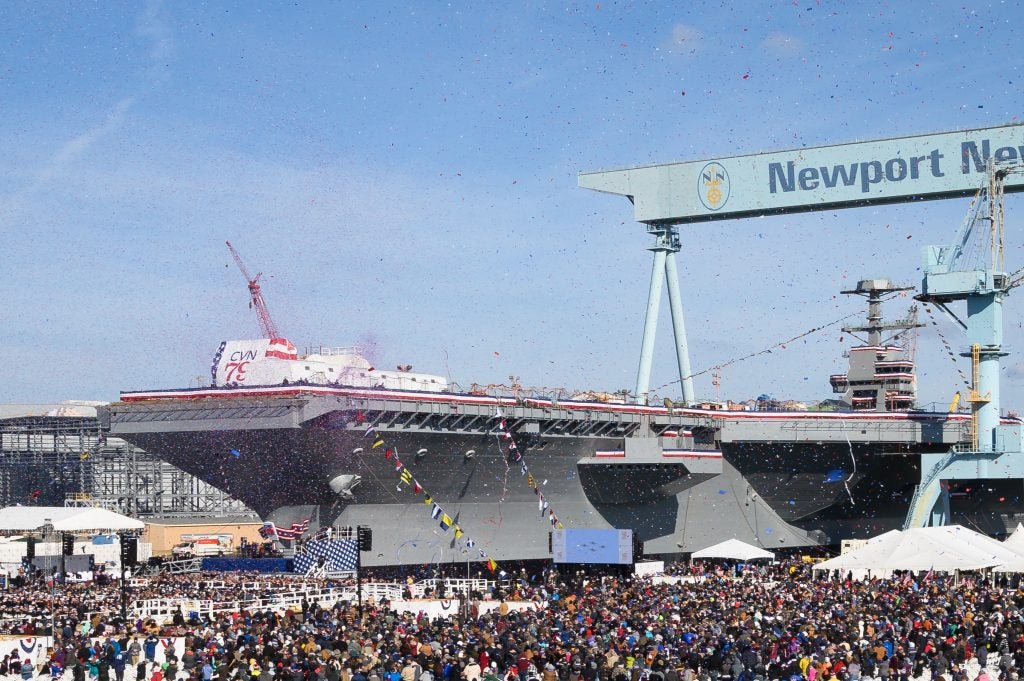 After the christening, USS John F. Kennedy will be launched into the James River and towed to a pier for outfitting and testing of the ship's systems. It is currently planned for her to be delivered to the US Navy in 2022.