French Army to Purchase Roboteam Probot UGVs
The French Defense Innovation Agency, part of the Directorate General of Armaments, has announced the successful tender for a number of Israeli Roboteam Probot unmanned ground vehicles (UGVs). The Israeli firm, in a joint venture with France's GACI, won out over other manufacturing joint ventures including Milrem Robotics/CNIM and Nexter/Shark Robotics to land the contract, reportedly worth more than 1 million Euros.
The 410kg unarmed four-wheeled Probot is designed primarily as a logistics support platform but can be deployed with ISR (intelligence, surveillance and reconnaissance) or medical evacuation modules. Intriguingly the Probot can be fitted with tracks should the terrain dictate. The platform can carry upwards of 700kg of stores.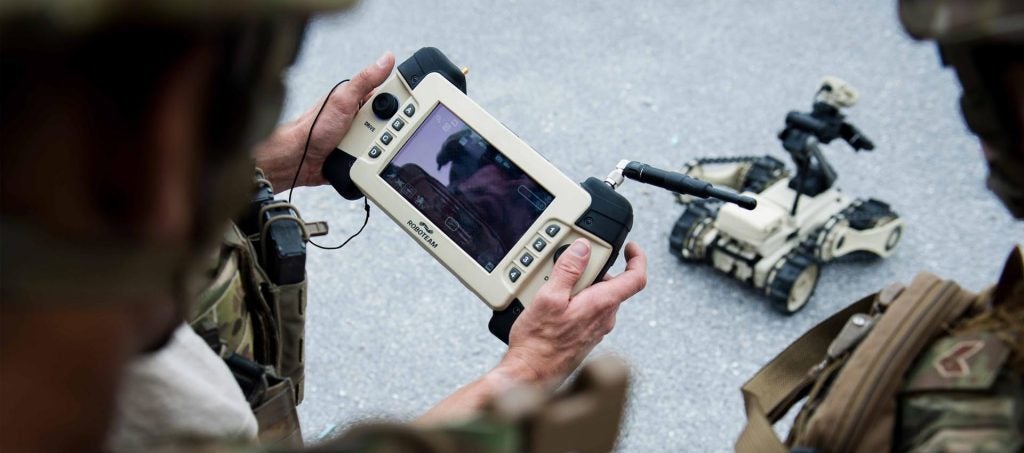 The UGV is controlled by the ROCU-7 secure wireless command unit which offers follow-the-leader (FTL) mode, GPS waypoint or standard line of sight direct control with a reception range of 500 metres. The Probot can operate for up to eight hours on one battery charge.
An unspecified number of Probots, believed to be between five and eight, are to be procured for an urgent operational requirement for French forces deployed to the Sahel on Operation Barkhane. Estonian forces have already successfully deployed the Milrem Tracked Hybrid Modular Infantry System (THeMIS) around the French base at Gao.
An Estonian Army 2nd Lieutenant deployed to Mali noted; "Deploying an unmanned vehicle will allow units to increase their combat power, as it reduces the physical load to soldiers and allows additional supplies to be included in an operation such as heavy weaponry, additional water and ammunition that could not be transported without the vehicle. We are currently using the UGV on patrols to identify and eliminate both technical and procedural bottlenecks, and test different ways of using it and integrating it into our tactics."
The Probots are expected to be in service by mid-next year. The platform is already in operational use by the US and Israeli armies (where it replaced the venerable Llama as the 'pack animal' of choice).