Japan Considering Continuing Local F-35 Assembly
Japan has reversed course on its decision to cease local assembly of its F-35 fighters, according to Nikkei. The Japanese government had previously decided to cease local assembly of F-35s ordered, starting with orders made in fiscal year 2019, stating a desire to reduce procurement costs.

Mitsubishi Heavy Industries (MHI) currently operates the Komaki South Final Assembly and Check Out (FACO) facility in Nagoya, where the initial batch of F-35s ordered for the Japan Air Self Defense Force is being built. Similarly, IHI Corporation builds components of the F-35's F135 engine in Japan, while Mitsubishi Electric manufactures parts used in the F-35's AN/APG-81 AESA radar.

Previous plans by the Japanese government would have seen the end of manufacturing activity in Japan in favor of maintenance, repair, overhaul, and upgrade (MRO&U) services by the end of the early 2020s. These services would be led by MHI's Nagoya Aerospace Systems Works, which would provide MRO&U for F-35 airframes; and IHI Corporation's Mizuho Works in Tokyo, which would provide MRO&U for the F135 engine.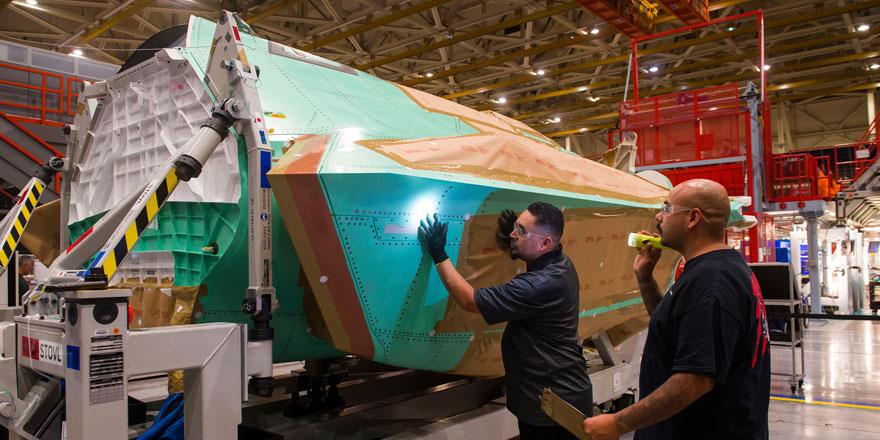 The change in direction follows a revamp of MHI's assembly process for the F-35, which is expected to significantly reduce assembly costs. According to the Japanese Ministry of Defense, the cost of assembling an F-35 in Japan following the revamp is now 9.37 billion yen ($85.5 million), as opposed to the 9.42 billion yen ($85.9 million) shipping-inclusive cost of an F-35 assembled in the United States.

According to Nikkei's sources, the new production plan has been agreed to by both the Japanese and US governments, and is expected to receive approval by the Japanese cabinet soon.

Japan will be the largest operator of the F-35 outside of the United States, with 105 F-35As and 42 F-35Bs ordered. Japan had expressed interest in becoming a partner in the F-35 program following Turkey's expulsion, but was ultimately rebuffed.
Manufacturing experience and technology transfer from the F-35 program will be very valuable for future development and production of the future F-3 indigenous stealth aircraft, with the United Kingdom and United States jockeying to be the lead partner for F-3 development.