Taurus Proposes KEPD 350 For Japan's F-2As
Taurus GmbH has proposed integrating their KEPD 350 air-to-surface cruise missile onto the Japanese Air Self-Defence Force's (JASDF)F-2A multirole aircraft at the DSEI Japan exhibition in Chiba, Tokyo. Scale models of the F-2A and F-15J carrying KEPD 350s were present at their booth.

Taurus is offering the KEPD 350E for the JASDF's requirement for air-launched standoff missiles as outlined in Japan's Mid-Term Defense Programme. Taurus had previously proposed integration of the KEPD 350 on the F-15J and DJ at the 2018 Japan International Aerospace Exhibition, according to Tokyo Defense and Aerospace Review.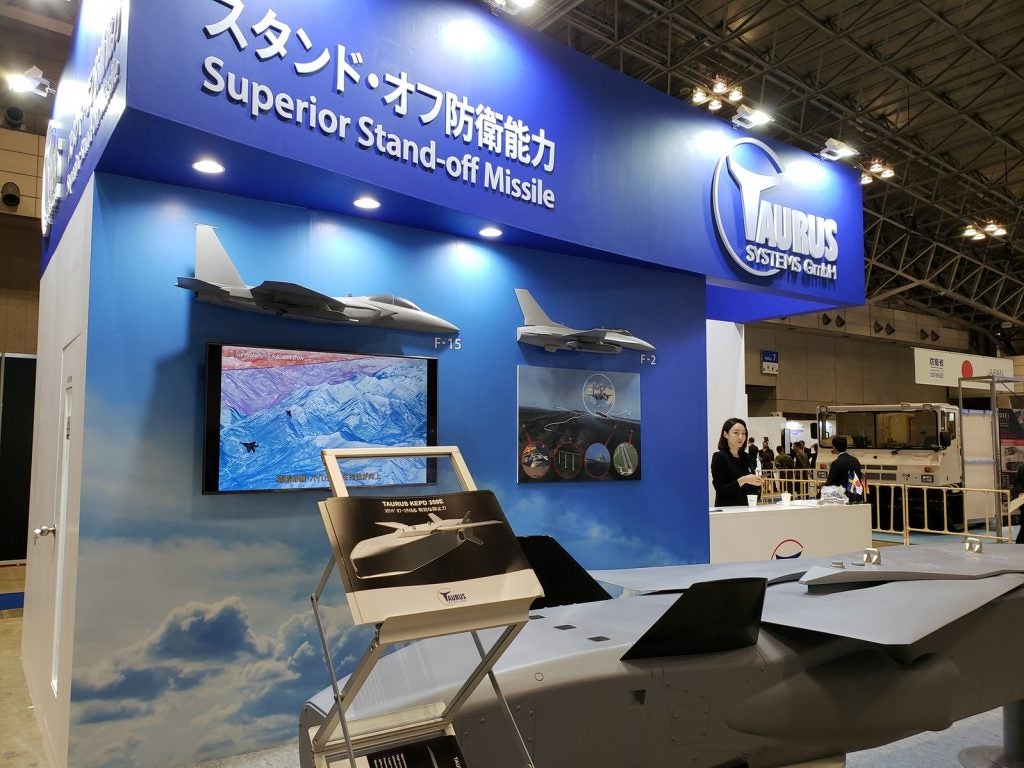 The KEPD 350E is a high subsonic air launched cruise missile with a range of at least 500 kilometers (roughly 310 miles). According to Taurus, it is designed to penetrate dense air defenses through very low level terrain-following flight. Its 481kg MEPHISTO dual stage, multimode warhead allows for a variety of point and area targets to be engaged by the KEPD 350, including the ability to detonate at a preselected floor for bunker busting duties.

The Japanese government seeks the procurement of a variety of long-range cruise missiles to bolster its ability to defend its remote southwestern islands. While the Japanese government has not publicly named who the islands are being defended from, references to these cruise missiles as "the Japanese version of the A2/AD" makes it clear that they are a response to China's own deployment of long range cruise missiles. China has claimed several Japanese-administered islands, most notably the Senkaku Islands (referred to by China as the Diaoyu Islands) in Okinawa Prefecture.

The JASDF has already procured the Joint Strike Missile for use on its F-35As, and is researching the integration of the AGM-158B JASSM-ER (Joint Air-to-Surface Standoff Missile – Extended Range) and the related AGM-158C LRASM (Long Range Anti-Ship Missile) on its F-15J MSIPs (Multi-Stage Improvement Program). Japan is developing indigenous cruise missiles as well, with work being performed to double the range of the ASM-3 cruise missile to over 400 kilometers concurrent with ASM-3 integration on the F-2A.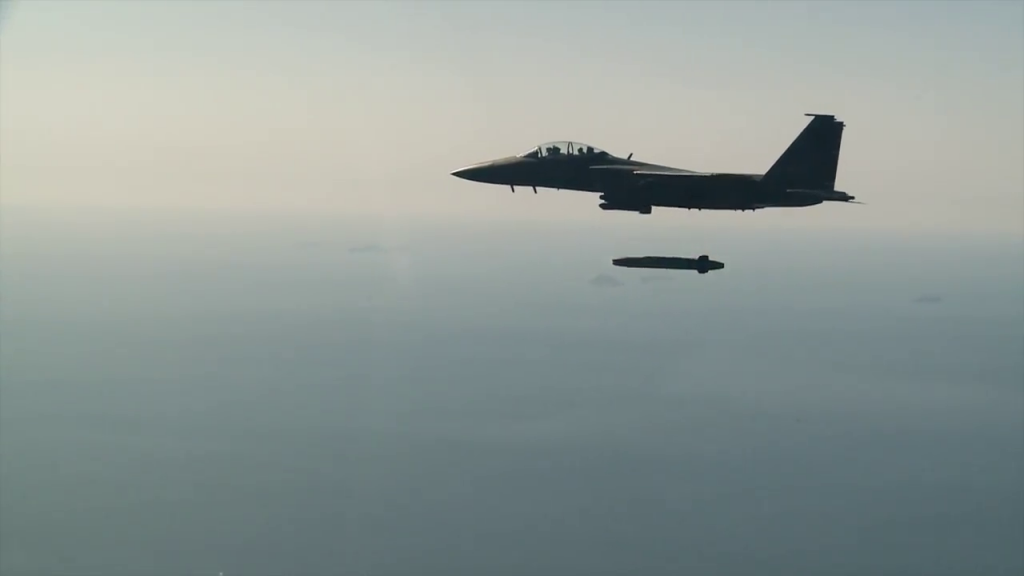 The Japanese government's preliminary interest in the JASSM-ER and LRASM suggest that it will be an uphill battle for Taurus to be selected to supply KEPD 350s for the requirement. Perhaps due to this, Taurus is touting speedy integration in addition to performance, claiming that the work done to integrate the KEPD 350 on South Korea's F-15K Slam Eagles will allow for significantly faster integration on the F-15J fleet.