MELLS to be Integrated onto Bundeswehr Wiesels
hIn early November 2019, the Bundestag approved a service extension program for the Bundeswehr's fleet of Wiesel 1 light armored fighting vehicles. Part of the program is the integration of the Spike LR (German designation Mehrrollenfähiges Leichtes Lenkflugkörper-System, or MELLS) onto the Wiesels.
As the Wiesel as originally designed in the 1990s as a light support vehicle for airlanded troops, the first anti-tank variants of the Wiesels were armed with TOW launchers. While TOW continues to be used by the US in updated variants, Germany has not continued to procure updated TOWs, opting to field the MELLS as their next generation anti-tank guided missile.

But while MELLS has seen a rapid rollout in infantry service, integration onto vehicles has been slow. Integration of the MELLS onto the Schutzenpanzer Marder 1A5 was approved in 2017 and integration onto the newer Schutzenpanzer Puma was approved in June 2019 (for a limited lot of 41 vehicles going to the Bundeswehr's VJTF units). Integration onto the Wiesel rounds out Germany's complement of ATGM-armed vehicles with MELLS integrated. Actual service deliveries are expected to begin in 2021.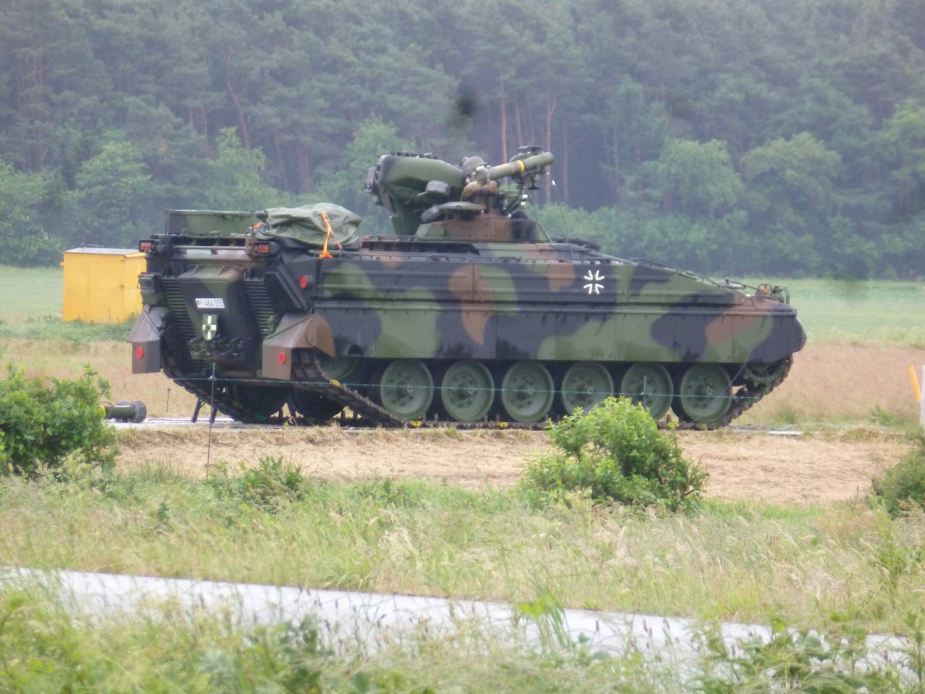 It's unclear what MELLS integration on the Wiesel will look like. The MELLS mount on the Marder 1A5 requires the gunner to stick their torso out of the turret. The original TOW mounting on the Wiesel was similar, but it's possible that the Bundeswehr might pursue a more high-tech solution on the Wiesel. The simple mount on the Marder 1A5 was used as the MELLS was meant to be detachable so it can be used by the dismounted squad. As the Wiesel does not have such a requirement, a fully remote mount might be a possibility. Regardless, MELLS is likely to extend the life of the Wiesel anti-tank fleet into the near future, ensuring German airmobile forces have teeth against tanks.