Investigators Blame Norwegian Navy Oversight for 2018 Helge Ingstad Collision Incident
The Accident Investigation Board Norway released the first half of the final report on the collision of Royal Norwegian Navy frigate HNoMS Helge Ingstad and commercial oil tanker Sola TS that occurred in November last year.
The joint investigation led by the AIBN criticized the Royal Norwegian Navy for several failures that showed a lack of experience and communication. It concluded that its crew aboard the frigate failed to take proper precautions for transiting close to land. The vessel's watchstanders were preoccupied with simultaneously conducting shift turnover and training new members. The ship collided with the tanker flying the Maltese flag as it cruised through the channel outside Sture Terminal at 17-18 knots.
"The Navy lacked competence requirements for instructors. The Navy had assigned the officer of the watch a role as instructor which the officer of the watch had limited competence and experience to fill," the report states. "Furthermore, the Navy had not given the officer of the watch assistant sufficient training and competence to operate important bridge systems while training the officer of the watch assistant trainee at the same time."
The frigate's bridge team confused the Sola TS for an unmoving object on land, obscuring them to the fact they were on a collision course, while the vessel they were on appeared as an 'unidentified echo' on radars.
In addition to watchstanders' preoccupation with training, the report states that "a culture characterized by great confidence in each other's skills" and the fact that the Hjeltefjord inlet "was not considered particularly demanding, as the fairway is open and offers a good view all around," may have contributed to a false sense of being in full control of the situation.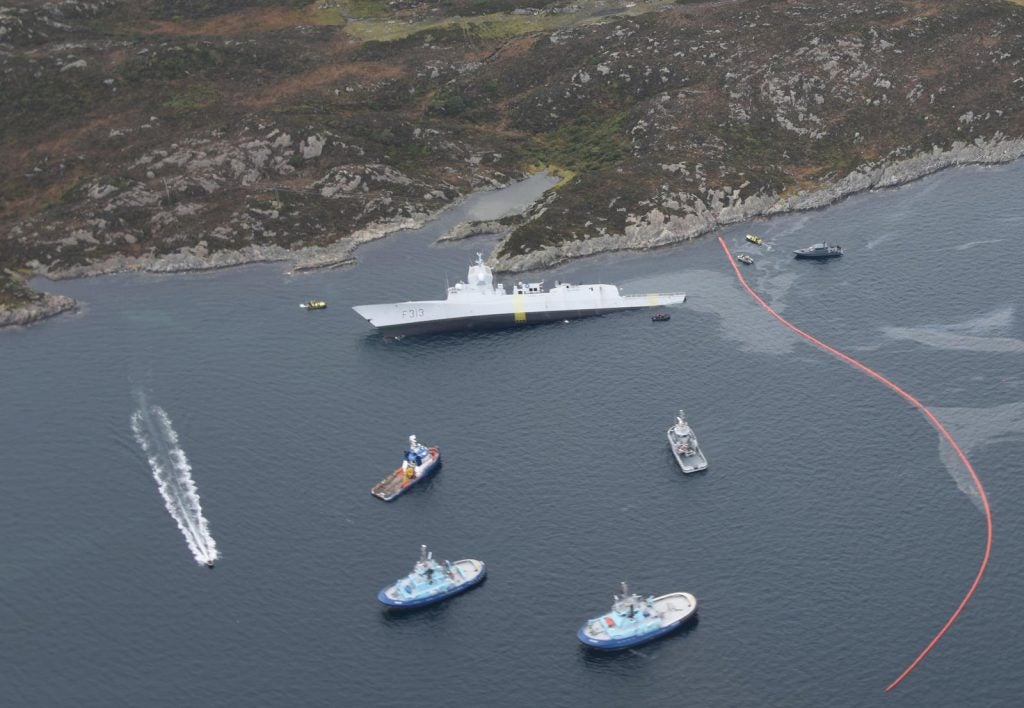 A report by Norwegian newspaper Verdens Gang lends credence to the official report's claims as it revealed the ship's captain was asleep during the transit through the strait. He denied resting under the circumstances was an oversight. "After 12 years at sea, I know the coast as my own pocket, so I know exactly when I need to be on the bridge and when I can rest," he told VG.
The released report is only the first of two parts. It covered the events leading up to the accident and put forth 15 safety recommendations that would help prevent future incidents. The yet to be released second part will assess the handling of the situation after the collision took place. The Norwegian Navy have already confirmed that the strike frigate will be scrapped.