Britain Confirms Boxer Order and Signs £2.8bn Contract
On 5 November, the British Ministry of Defence announced that it had signed a contract for the delivery of over 500 Boxer 8×8 Mechanized Infantry Vehicles (MIV) worth £2.8 billion (or $3.6bn)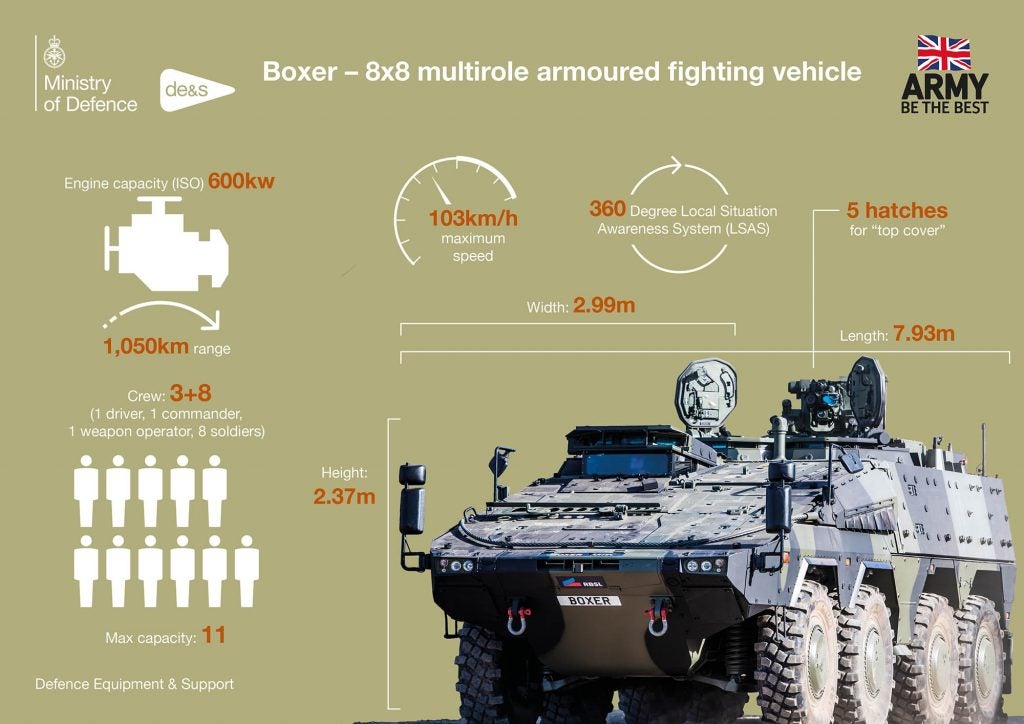 The Boxer MIVs will see service in the British Army's Strike Brigades alongside the tracked Ajax. The Strike Brigade concept is based on the ability to rapidly self-deploy to where the Brigade is required. According to the Ministry of Defence, the high modularity of the Boxer design means that it is the best fit for the role's requirements. Current planning is for the Army to initially purchase troop-carrying, ambulance, command vehicle and specialist equipment carrier variants of the Boxer.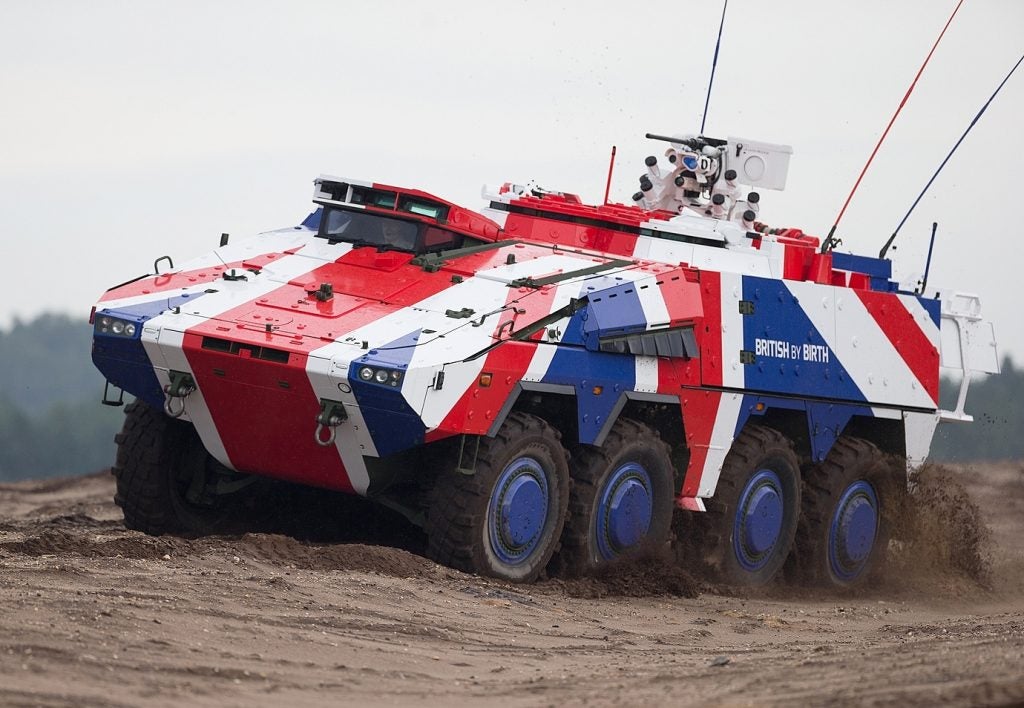 Major General Simon Hamilton, Mechanised Infantry Vehicle Programme lead for the British Army, said:

"I am delighted that we have committed to delivering the Mechanised Infantry capability through the purchase of around 500 battle-winning Boxer vehicles for the British Army. Boxer completes the suite of platforms to equip our new state-of-the-art STRIKE brigade where, alongside Ajax, Boxer's low logistic need, extended reach, high-mobility, and advanced digitisation will ensure STRIKE is ready for any global scenario."

The current users of the Boxer are the German Army, the Royal Netherlands Army, the Lithuanian Army and the Australian Army. The Slovenian Army had planned to purchase Boxers, but the decision has been delayed as a new tactical study is carried out to determine its appropriateness.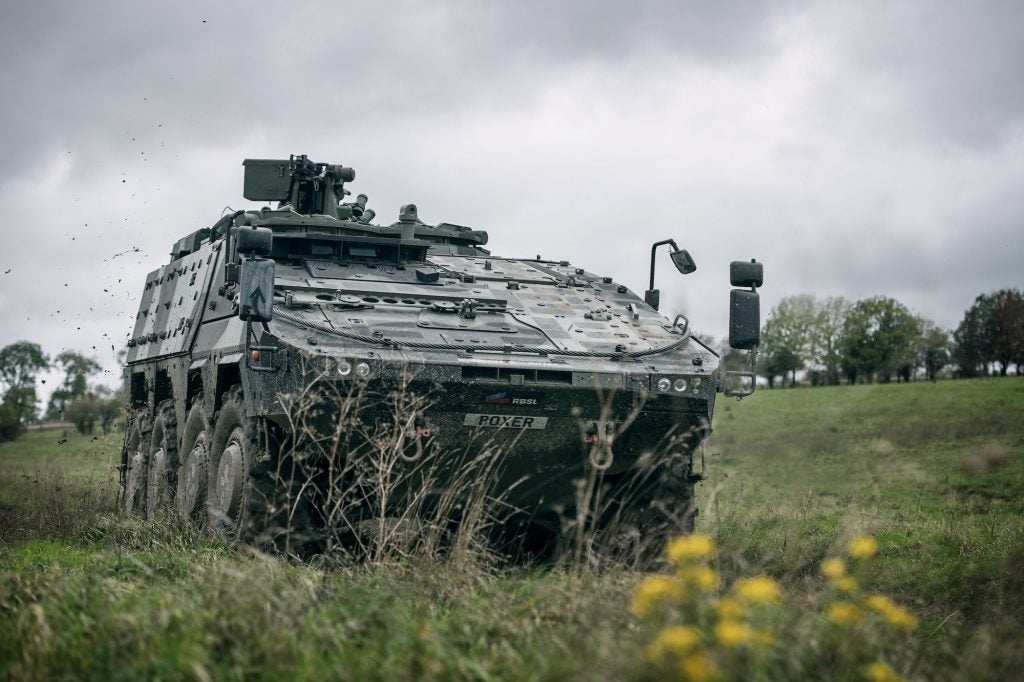 The announcement comes after the United Kingdom rejoined the Boxer programme under the Organisation for Joint Armament Cooperation (OCCAR) in 2018, 15 years after it left the programme claiming that it needed to focus resources on the Future Rapid Effects System (FRES) program, now known as Ajax. Rheinmetall, the majority stakeholder in the ARTEC industrial group manufacturing the Boxer, has set up a joint venture with BAE Systems to build the Boxer in the UK, following its purchase of a 55% stake of BAE Systems' combat vehicle business.

The signing of the contract comes just ahead of a UK election period. According to the Ministry of Defence, the MoD Permanent Secretary determined that doing so was the best course of action due to a strong value-for-money agreement that had been reached with industry and other members of OCCAR that would expire on 31 December 2019. However, the Ministry notes that any new Government will be able to take a different position on the contract should it wish to.