Armed 'Little Birds' for Thailand
The Royal Thai Army is moving ever closer to receiving eight AH-6i Little Bird light attack/reconnaissance helicopters. The Thai deal is the first to emerge from a US Army request for information (RFI) almost two years ago, paving the way for Foreign Military Sales of the Little Bird platform.
According to the US Defense Security Cooperation Agency (DSCA);
"The proposed sale of the AH-6i helicopter will improve the Royal Thai Army's (RTA) light attack capability to strengthen its homeland defense and deter regional threats. These AH-6i helicopters will replace the RTA's aging fleet of seven AH-IF Cobra helicopters. As part of a broader military modernization effort, these AH-6i helicopters will provide light attack reconnaissance for close air support to special operations forces, Stryker infantry soldiers and border guard units."
The deal includes significant ordnance for the airframes including AGM-114R Romeo Hellfire missiles; both guided (Advance Precision Kill Weapon System (APKWS)) and unguided Hydra rockets; M134 7.62x51mm miniguns and GAU-19/B .50 heavy machine guns. Also included in the sale are eight WESCAM (Westinghouse Steered Stabilized Camera) MX-10Di Electro-Optical (EO) cameras, a compact variant offering night and day full-motion-video in high-definition able to be bolted-on to the Little Bird to increase its capability as an ISR (intelligence, surveillance and reconnaissance) platform.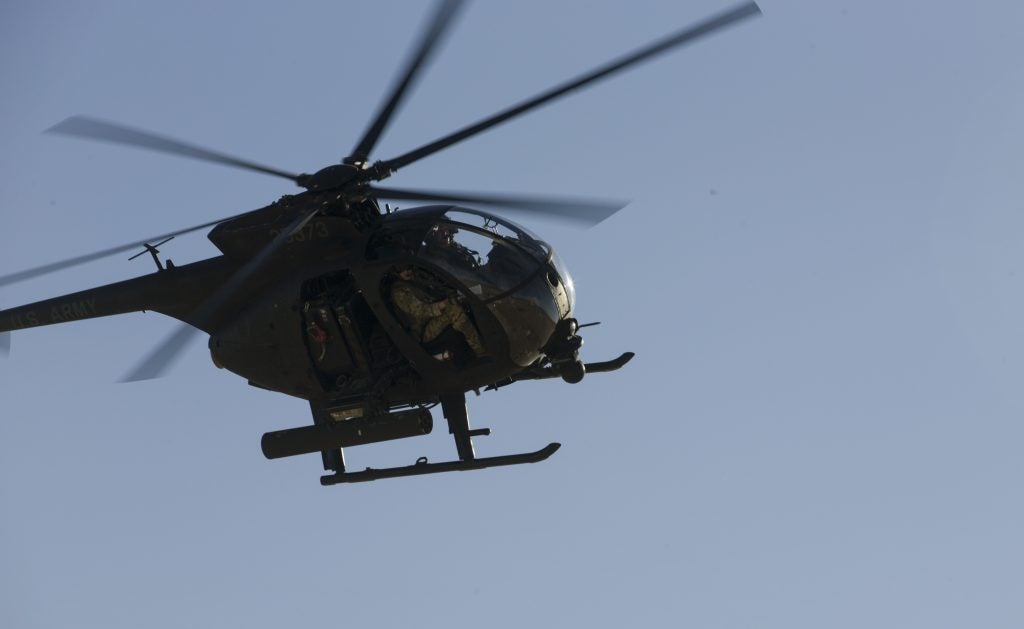 The AH-6i is a leading contender for the Australian Special Operations Command requirement for a new special operations capable light helicopter under LAND 2097 Phase 4 (as previously reported here at Overt Defense). The platform is currently in-service with the Saudi Arabia National Guard, after a troubled and delayed adoption, and with the Royal Jordanian Air Force who also fly the MD-530F. The Little Bird is most famously still in use with the US Army's 160th Special Operations Aviation Regiment (SOAR), whose aircraft are currently receiving the Boeing Mission Enhanced Little Bird (MELB) kits.
The Little Birds series flow by the 160th SOAR are ageing and have been rebuilt numerous times having entered service in some cases as long ago as 1977. Additionally they have been 'flown hard', clocking tens of thousands of flight hours operationally in Afghanistan and Iraq. The Army is looking for a possible replacement utilizing the Future Attack Reconnaissance variant of the next-generation Future Vertical Lift airframe.