More Details on Aussie Special Forces Helicopter Requirement
An industry brief was shared earlier this month to provide further information for LAND 2097 Phase 4, the Australian Army requirement for a new fleet of light multi-purpose helicopters to support Australian Special Operations Command (SOCOMD) units.
The original requirement was issued in the form of a Request for Information (RFI), in September last year, and called for an airframe that could be "… fitted with simple, proven, Intelligence, Surveillance and Reconnaissance (ISR) equipment and weapons systems" whilst being "optimised for operating in dense urban environments".
Their key role will be to "…insert, extract and provide fire support for small teams of special forces undertaking tasks ranging from tactical observation through to counter-terrorism missions, or hostage recovery." The receiving command will be the Army's 6th Aviation Regiment that currently flies S-70A Black Hawks (and are receiving a number of MRH-90 Taipans) in support of SOCOMD. Four of the new helicopters will be assigned to Tactical Assault Group-East, based at Holsworthy with a similar number likely to be stationed with Tactical Assault Group-West at the SASR barracks at Swanbourne.
Key details now include the need to "insert and/or extract six operators at precision landing points" whilst staying within the four-ton weight range. The helicopter is envisioned as being able to conduct all likely roles in a special operations environment including acting as an aerial sniper platform, reconnaissance platform or as an assault platform able to deliver up to six operators onto their target either via fast roping or by landing. Four of the new aircraft have to be able to be transported by Australian Air Force C-17s. Intriguingly, armament is now considered an option rather than a key requirement.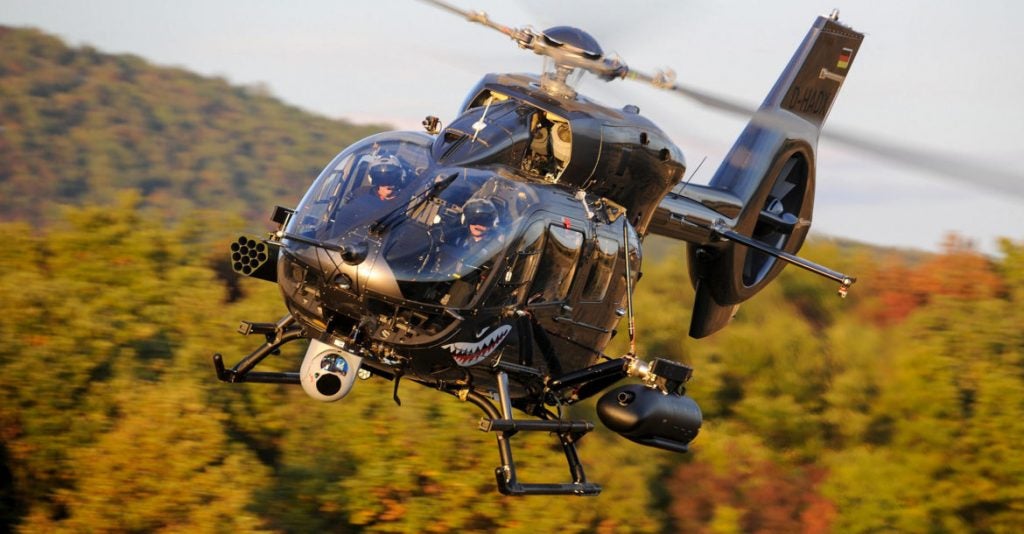 The industry brief stressed the need for "Reliability, availability and maintainability" noting that the aircraft chosen will be a mature design that is already in use in a special operations or similar context. SOCOMD are looking for a 'turn-key' solution that avoids the lengthy transition of past helicopter acquisitions including the Tiger and Taipan.
Four contenders are likely; the Airbus H145M, the Bell 407GT, the Boeing AH-6i Little Bird and the Leonardo AW109 Trekker. Leonardo are yet to publically announce their involvement. The winner will join MRH-90 Taipan medium lift helicopters which will replace the S-70As in service with 6th Aviation. MRH-90s serving in SOCOMD are equipped for fast roping and mount both the Fabrique Nationale MAG58 medium machine gun and M134 minigun.