Jankel Launch SOF Light Tactical Transport Vehicle (LTTV) at DSEI 2019
The new Jankel Light Tactical Transport Vehicle (LTTV) is based on the Mercedes Unimog platform and is designed for modularity, allowing a range of mission modules to be fitted to the base vehicle allowing it to be configured rapidly as an operationally versatile platform.
The new platform is designed to be transported within the C-130 or A400M and will carry up to six dismounts along with a two-man crew. The core offering from Jankel includes logistics, combat ambulance and troop transport variants. Weighing just under 12 tons, the LTTV can carry upwards of three tons of payload up to an operational range of some 850 kilometers.
The LTTV can be equipped with a ballistic protection kit to provide protection against small arms fire. It can also be fitted with blast proofed seating to improve crew survivability from IED (improvised explosive device) and mine strikes and a Roll-Over-Protection-System (ROPS) for operations in rugged or mountainous terrain.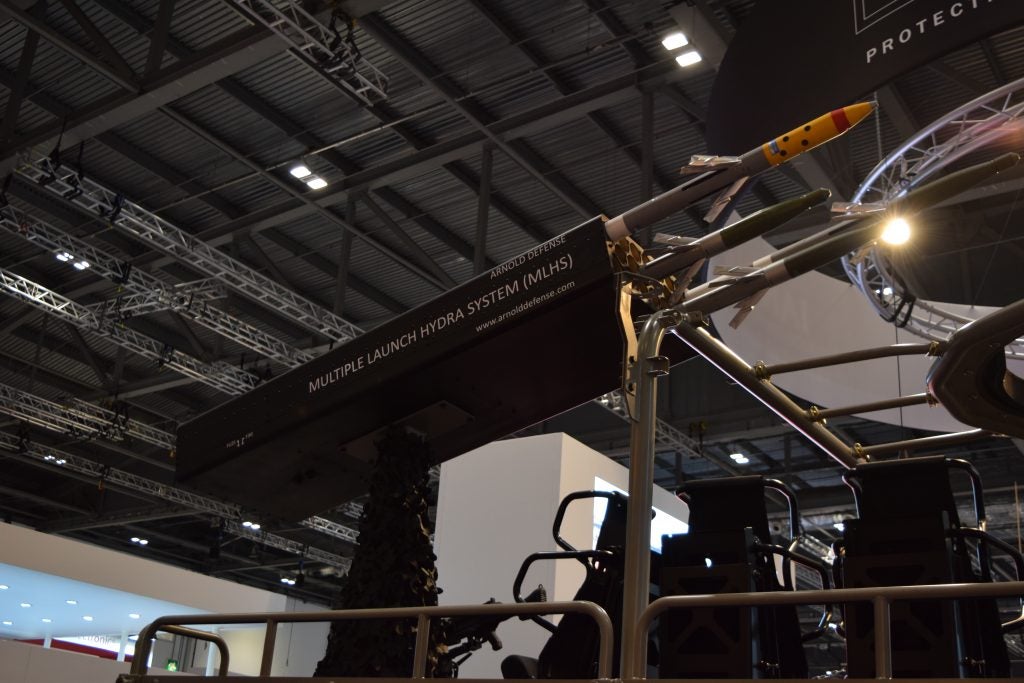 In terms of firepower, the standard LTTV configuration offers two swing mounts (one at the passenger station and one in the rear bed) capable of affixing medium machine guns along with a central ring mount capable of mounting heavy machine guns or automatic grenade launchers although larger weapons systems can also be mounted.
The first customer for the LTTV has been announced as the Belgian Army with 199 LTTVs to be procured by 2021, bound for the Army's Special Forces Group to accompany the earlier purchase of 100 Fox Rapid Reaction Vehicles from Jankel and replace in-service Unimogs. These LTTVs are believed to be 'open-topped' without the standard protected cab to give greater situational awareness for SOF crews.
Jankel also exhibited an Arnold Defense Multiple Launch Hydra System (MLHS) mounted upon an LTTV at DSEI 2019, as reported by Overt Defense. The MLHS is a 23-round, 2.75 inch/70mm precision-guided rocket launcher platform, offering significant precision supporting fires from a wheeled platform. Jankel noted; "We believe that the exceptional modular functionality of the LTTV will allow us to build on the significant milestone successes that Jankel has achieved in recent years."