DSEI 2019 Day 1 Highlights
With over 1,600 exhibitors this year's Defence and Security Equipment International (DSEI) expo is one of the biggest ever. Tempest drew a lot of attention with the display of a new family of weapons which will be covering later in the week. Rheinmetall brought their candidate for the Challenger 2 Life Extension Program equipped with the new turret armed with a 120mm L55 gun like that on the Leopard 2A7. The vehicle also had a pair of ORION primary sights just like those used on the Ajax combat reconnaissance vehicle.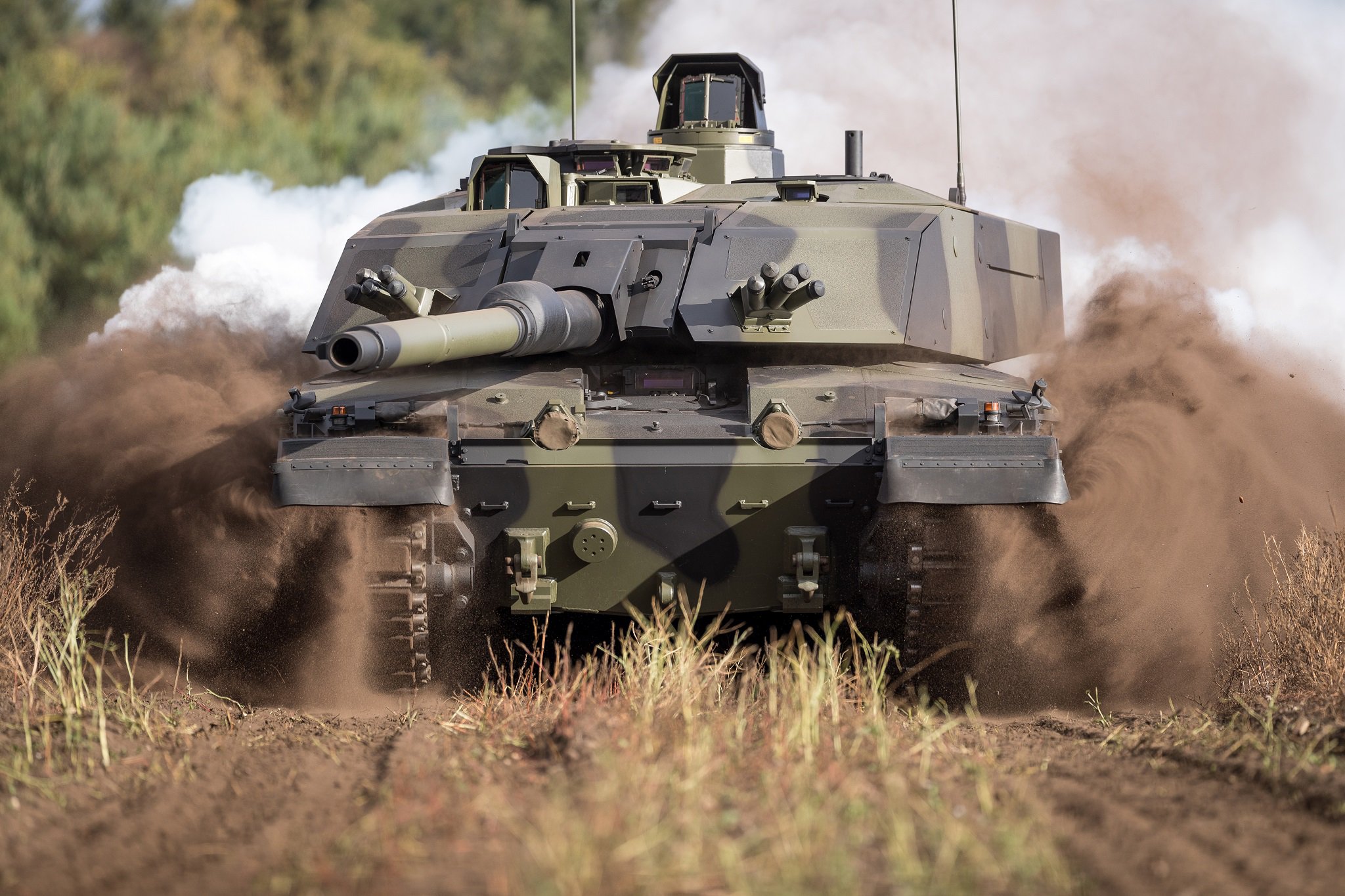 Arnold Defense revealed the newest member of their rocket launcher family, MLHS. Back at DSEI 2017, Arnold Defense revealed their Fletcher launcher allowing 4 hydra 70 rockets to be carried on light vehicles giving them precision fire ability at long range when using laser guidance kits like APKWS. Now they intend to offer the same capability, but with dramatically more volume. While Fletcher holds 4 rockets the new Multiple Launch Hydra System (MLHS) holds 23, giving light vehicles like the British Army's Supacats an unmatched level of precision firepower for the weight class. At DSEI 2019 the launcher was displayed on a Jankel Light Tactical Transport Vehicle (LTTV) which has been purchased by the Belgian MoD.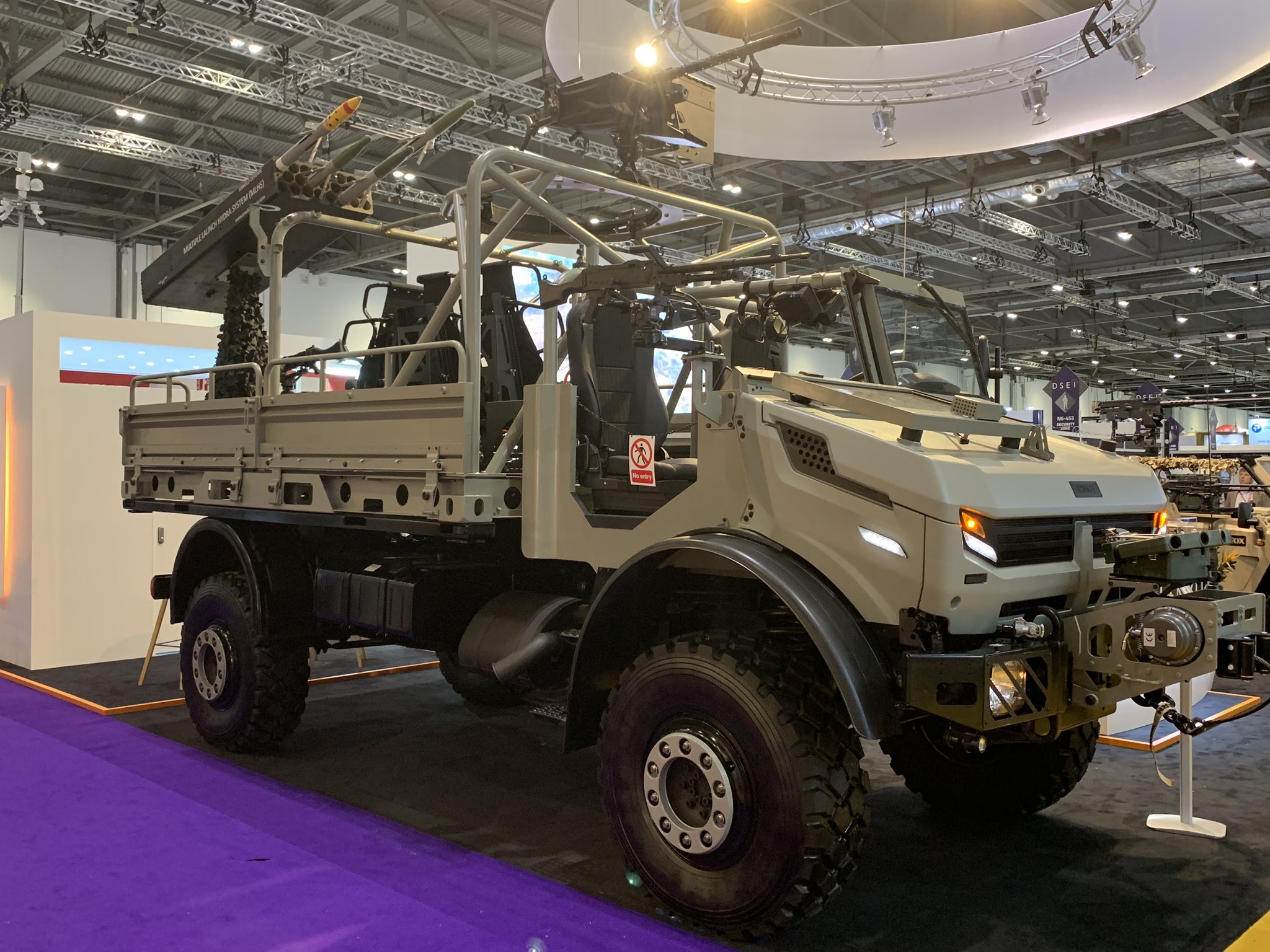 Nammo also brought a rocket to the show, but one not like any other. Back in 2018 Nammo revealed its solid fuel ramjet-powered artillery shell, which many saw as perhaps excessive for a 155mm howitzer. Turns out that was merely a precursor to a long-range throttlable ramjet-powered missile, which was shown off at DSEI 2019 for the first time. Nammo's Vice President of Aerospace Propulsion Strategy, Frank Moller, stated the vehicle will have a 350-400 second burn time and cruise at about mach 3+ for the duration of the flight. This would give the missile a range in the region of 300-400 km which is a drastic increase over currently fielded SAMs. While primarily marketed as a SAM the propulsion system could also be used for surface-to-surface weapons. The ramjet has undergone numerous static tests and is expected to be test-launched in the early 2020s.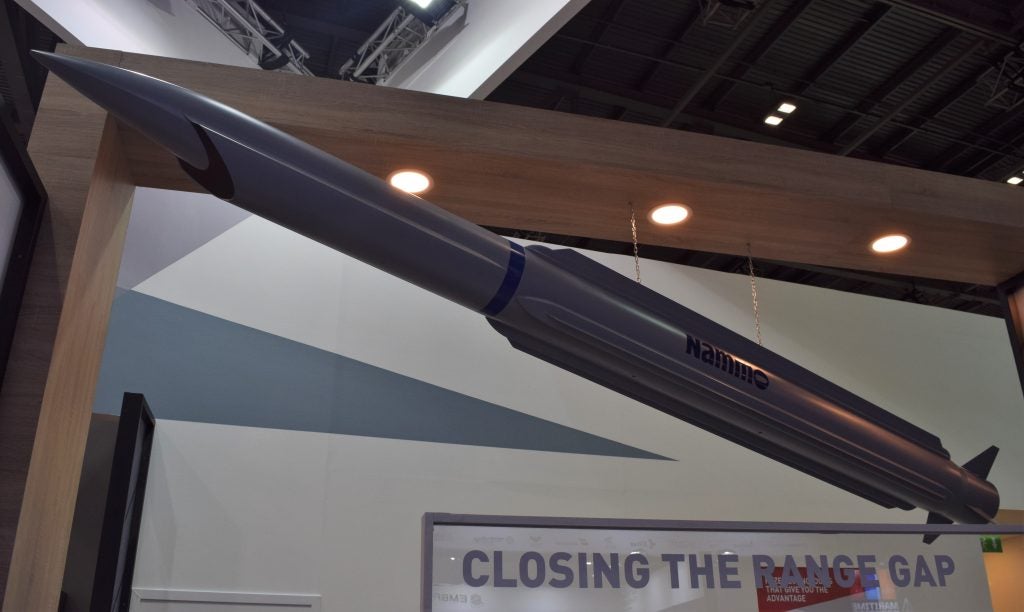 Overt Defense is attending DSEI this week and will bring you more coverage over the coming days.