BREAKING: German Green-lights Transfer of Leopard 2s To Ukraine
After months of debate and mounting international pressure, Germany's Chancellor Olaf Scholz has decided to allow the transfer of German manufactured Leopard 2 main battle tanks to Ukraine. End user agreements made when the Leopard 2s were originally sold by Germany means that the German government has to green-light any onward transfer of the vehicles. Der Spiegel has reported that Germany is set to allow the transfer of the tanks and transfer some from Bundeswher stocks. The German government has not yet officially confirmed this.
Earlier today ahead of a meeting with Germany's new Defense Minister Boris Pistorius, NATO General Secretary Jens Stolenberg said "We must provide heavier and more advanced systems to Ukraine, and we must do it faster." During their meeting Pistorius
Earlier this afternoon Poland officially submitted a request to re-export 14 Leopard 2A4s to Ukraine. Polish Prime Minister and Defense Minister Mateusz Morawiecki told a press conference that "I hope that this answer from Germany will come quickly, because the Germans are delaying, dodging, acting in a way that is difficult to understand."
Just two days ago Germany's foreign minister Annalena Baerbock told France's LCI TV that "for the moment the question [of providing Leopard 2] has not been asked, but if we were asked we would not stand in the way." It now seems that Germany is indeed not standing in the way of Leopard 2-operating countries transferring their tanks to Ukraine and is also reportedly set to deliver a company of 14 Leopard 2s from Bundeswehr stocks. These Leopards may reportedly be 2A6s, one of the most modern Leopard 2 variants.
On 23 January, Rheinmetall reported that they could deliver a total of 139 Leopards to Ukraine. A Rheinmetall spokesperson said that the company could deliver 29 Leopard 2A4s by April or May this year, followed by a further 22 2A4s by the end of 2023 or early 2024. There are also 88 older Leopard 1 tanks which could be refitted a provided but the timescale of their delivery is likely considerably longer. Numerous other European counties have considerable stocks of Leopard 2s. Earlier this month Poland's President Andrzej Duda proposed a coalition to co-ordinate the transfer of tanks from various operating nations.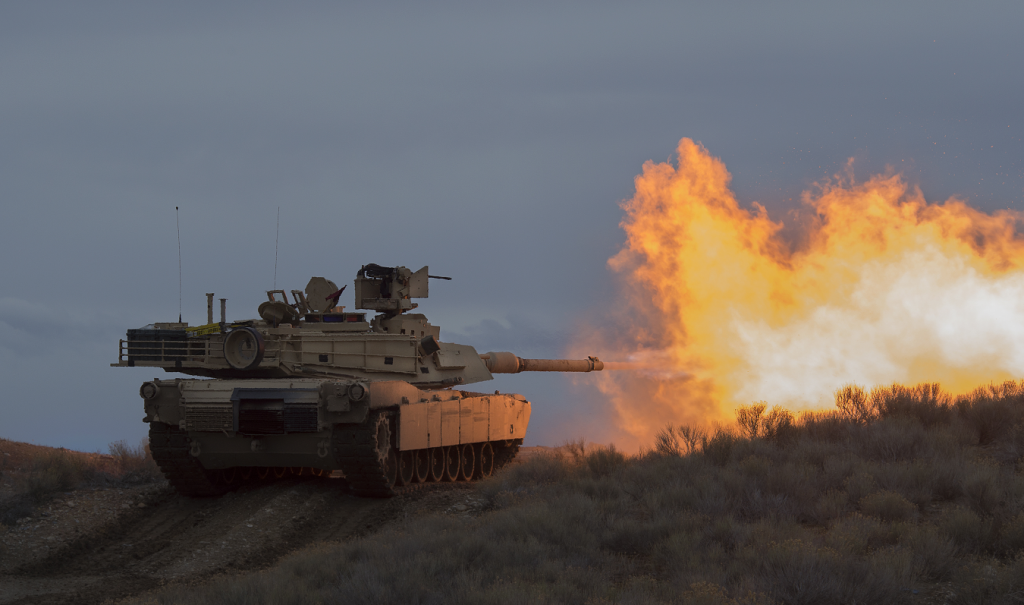 In addition to German Leopard 2s, it is reported that the US government is currently finalizing its own plans to transfer a number of M1 Abrams tanks – though the Department of Defense has decline to comment. This comes as it was reported that Scholz had told President Joe Biden that German would not transfer tanks unless the US also undertook to do the same. If and when transferred the Leopard 2 and Abrams will be by far the most capable tanks operated by the Ukrainian armed forces and represent a new step change in Western aid to Ukraine.
Header Image: File photo – German Leopard 2A5 on the move (Bundeswehr)