Indian Navy Considering Repeat Order Of Vikrant Class Aircraft Carrier Amidst Fleet Expansion
The Indian Navy is contemplating the acquisition of a second Vikrant class aircraft carrier, the Chief of Naval Staff stated on 3 December. Reports have also emerged stating that the Dassault Rafale-M is considered to be the frontrunner by the Navy in its contest to acquire 26 fighters for aircraft carrier operations. The Boeing F/A-18 Super Hornet is the other contender.
The Navy is seeking approval from the Ministry of Defence for its proposal to acquire a second Vikrant. Built by Cochin Shipyard Limited (CSL) and commissioned in September, INS Vikrant was projected to be succeeded by a second large Indigenous Aircraft Carrier (IAC-2) with Integrated Electric Propulsion (IEP) and catapults. This 65,000 ton carrier would have brought the Navy closer to the capability it envisions from its projected three carriers.
However, the expenses and technological uncertainties associated with the project are likely to have prompted the Navy to consider a second Vikrant. The larger carrier was also caught in a tussle for funding priority with SSNs. A second Vikrant would ensure that CSL can keep its carrier building expertise unspoiled while delivering a carrier quicker and cheaper than Vikrant was.
However, The Tribune added that the Navy is yet to decide on the type of engines to be used on this second carrier. This opens the possibility of the Navy opting for Rolls Royce MT-30 engines over the GE LM-2500 used by INS Vikrant. This would allow IEP to be incorporated into the second Vikrant if needed.
A final decision regarding the choice between Rafale and Super Hornet is yet to be taken. In response to a request for comments by Overt Defense, Boeing chose to reserve comment until the official decision was announced. INS Vikrant is slated to be integrated with fighters by May-June 2023.
Meanwhile, the Indian Navy has augmented its fleet with the induction of the second Visakhapatnam class destroyer INS Mormugao on December 18. The destroyer was delivered to the Navy on November 24.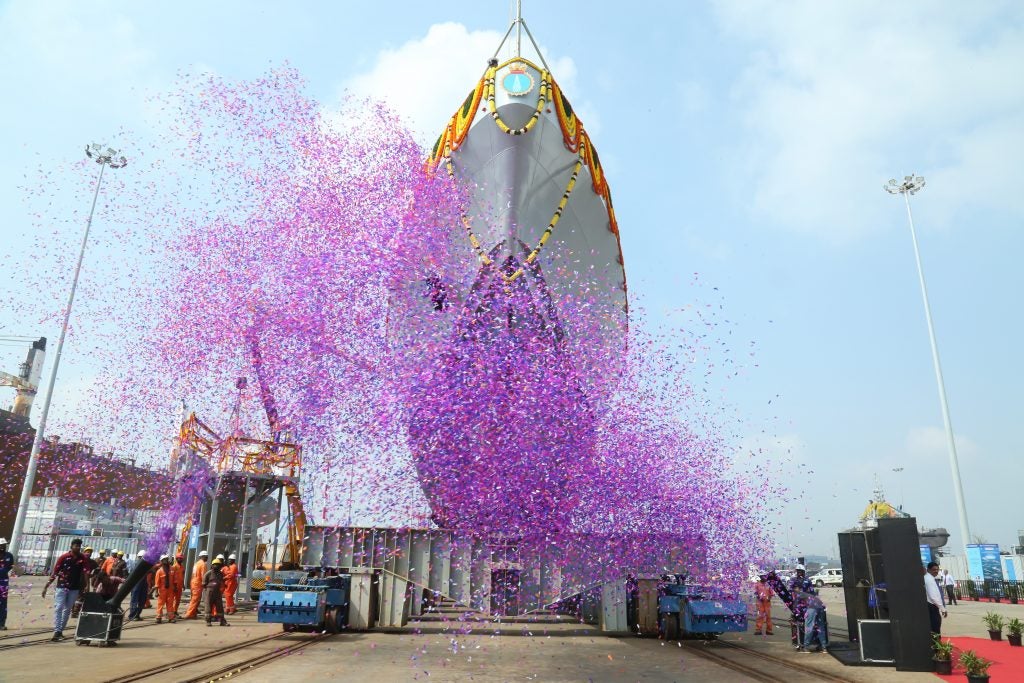 'Arnala', the first of eight Anti-Submarine Warfare Shallow Water Craft (ASW SWC) being built by Garden Reach Shipbuilders & Engineers (GRSE) for the Indian Navy was launched on December 20 at Larsen & Toubro, Chennai. Contract for building eight ASW SWC ships was signed between MoD and GRSE on April 29, 2019. Eight more ASW SWC are being built by CSL.
ASW SWC will replace the Abhay class ASW Ships of Indian Navy and are designed to undertake anti-submarine operations in coastal waters and Low Intensity Maritime Operations (LIMO) including subsurface surveillance in littoral waters. The 77.6m ASW SWC ships have a displacement of 900 tons with a maximum speed of 25 knots and endurance of 1800nm.