Indian Navy Accepts Delivery Of Second Visakhapatnam Class Destroyer 'Mormugao'
The Indian Navy (IN) accepted delivery of the second Visakhapatnam class destroyer Mormugao (D67) on November 24. The Project-15B destroyer was built by Mazagon Docks Limited (MDL) and designed by IN's Warship Design Bureau.

The contract for four ships of Project-15B was signed in January 2011. They are a follow-on of the Kolkata class (Project 15A) destroyers. The design has largely maintained the hull form, propulsion machinery, many platform equipment along with major weapons and sensors as the Kolkata class to benefit from series production.
INS Visakhapatnam, the lead ship, was commissioned into the Indian Navy on November 21, 2021. The keel of Mormugao was laid in June 2015 and the ship was launched in September 2016. The ship had sailed out for her maiden sea sortie in December 2021. Final machinery trials of the ship were successfully completed in July 2022. The delivery of Mormugao is three months ahead of the contracted schedule, a press release stated.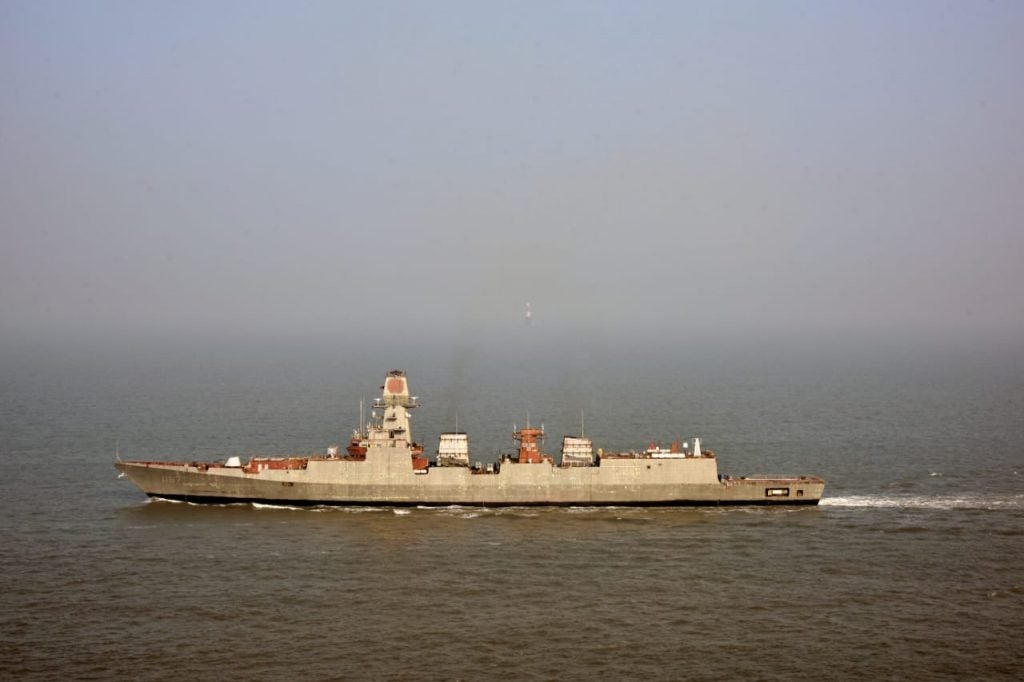 The ship is 163 m long, 17 m wide and displaces about 7,400 tonnes when fully loaded. The overall indigenous content of the project is approximately 75% and includes major armament such as 32 Barak-8 Medium Range Surface-to-Air Missiles by Bharat Electronics Limited, 16 BrahMos cruise missiles, Indigenous Torpedo Tube Launchers and Anti-Submarine Indigenous Rocket Launchers by Larsen & Toubro along with a BHEL 76mm Super Rapid Gun Mount.

Trials of the third ship of the class, named Imphal, are slated to commence later this year. This destroyer will be delivered in 2024. The final ship Surat was launched in May 2022. The Project-15B class is expected to be followed by a class of five Next Generation Destroyers.
On November 23, ferry craft Manjula was also launched at Shalimar Works. This is the seventh and final vessel of its class. Six of the 250 man ferry craft have already been delivered at Port Blair, Visakhapatnam and Mumbai. These were built with a service life of 25 years to meet operational and logistics requirements of the IN.