Britain, Germany and Sweden Agree to Purchase 436 BvS10 ATVs from BAE Systems
On 16 Decemberh, BAE Systems confirmed that Britain, Germany and Sweden have reached a joint agreement to purchase 436 BsV10 all-terrain vehicles (ATVs) from the company for a total of $760 million. Sweden will receive 236 of these, Germany 140 and Britain 60.
The vehicles were procured under the joint Collaborative All-Terrain Vehicle (CATV) program which was signed in 2020 and includes the Netherlands along with the three states mentioned above. Sweden has played a leading role in the process and had already separately procured 127 BsV10s last year and is looking to add another 40 to its fleet in a separate contract.
The armored vehicle is built to operate in very challenging terrain including "snow, ice, rock, sand, mud or swamps, as well as steep mountain environments".  Considering Swedish interest, the system's suitability for operating in arctic climates is particularly relevant. The BvS10 is also amphibious, and can be configured for a number of roles; an official British release stated that the agreement includes vehicles configured for "troop transport, logistics, medical evacuation, recovery, and command and control". BAE also mentions that the vehicle can be configured as "a weapons carrier with additional mortar capability".
British Brigadier Mark Totten commented on some of the capabilities the vehicles will provide to the UK's commando force:
"The signing of the CATV contract is great news for UK Defence and for Commando Forces. This is a unique capability – fundamental for Commando Forces that are expert in operating in the extreme cold weather and across the littoral. The vehicle boasts a number of characteristics that make it perfect for the Future Commando Force: it is adept over snow, has amphibious swimming capability and protects its occupants from several threats. Progressing to contract is a clear statement of the UK's strong commitment to High North and to working alongside our NATO and JEF partners."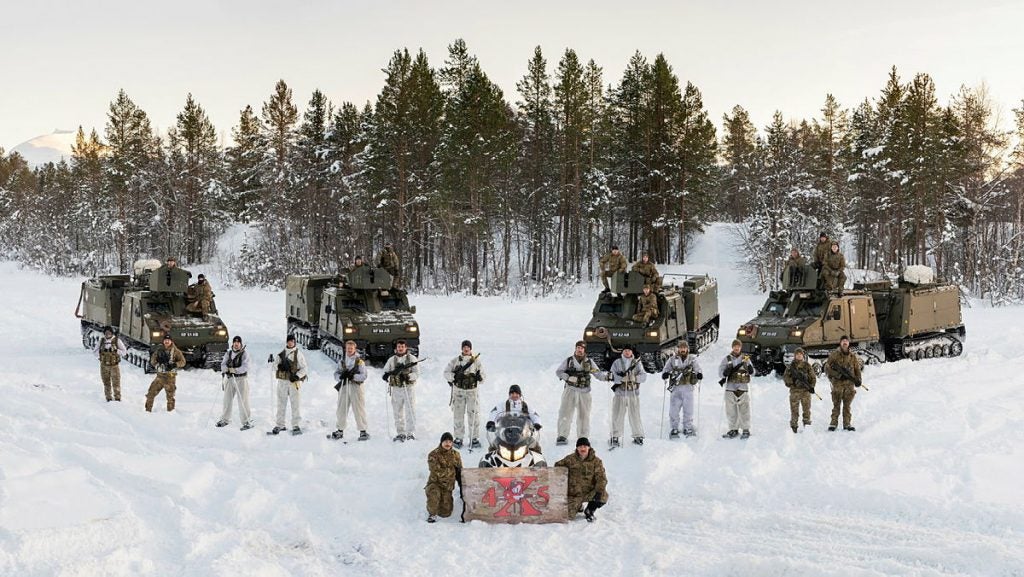 BAE Systems ATVs are increasingly popular platforms with the BsV10 being in service with Austria, Britain, France, the Netherlands and Sweden. Earlier this year, the US selected the Beowulf, an unarmored ATV based on the BsV10, to equip American arctic forces. Other countries like India may also be considering the Beowulf and BsV10 designs.
According to managing director of BAE Systems Hägglunds, Tommy Gustafsson-Rask:
"We're seeing increased interest from numerous countries for the extreme mobility capabilities offered by the BvS10 and its unarmored sister vehicle, Beowulf. Sweden, Germany, and the United Kingdom will be getting an excellent return on their investment in these highly capable vehicles for decades to come. This further demonstrates the strong relationship between BAE Systems and our customers to deliver these critical capabilities."
The official BAE Systems announcement is available here.