Latvia Receives The First Two UH-60M Black Hawk Helicopters From The US
Latvia received its first two American UH-60M Black Hawk utility helicopters on December 11. Latvian Minister of Defense Artis Pabriks announced the delivery. "I am delighted to announce that today we have received the first 2 Black Hawk helicopters for our Armed Forces! The aircraft of the US allies brought them to the Latvian army's Lielvārde air base." the defense minister wrote on Twitter.
According to the Latvian National Armed Forces, the delivery is a long-awaited addition to the arsenal, allowing the Latvian Air Force to reach a new level of capability by replacing aging Soviet Mi-17 helicopters with new and more advanced Black Hawk helicopters. The Latvian National Armed Forces also stated that both helicopters were delivered to Latvia partially disassembled and that the necessary technical works will be carried out in the coming days to allow for the planned test flights. For this reason, Latvian Air Force pilots and technicians have been attending various training courses since 2020 to learn how to operate and maintain these aircraft.
The US State Department approved the sale of four UH-60M Black Hawk helicopters and related equipment to Latvia in October 2018, at a cost of $200 million. The agreement includes ten General Electric T700-GE-701D engines (eight installed and two spares), ten Embedded Global Positioning Systems/Inertial Navigation Systems, five Talon Forward Looking Infrared Radar (FLIR), communications equipment, and 20 AN/AVS-6 Helmet Mounted Night Vision Devices, in addition to the four helicopters that will be delivered in standard USG configuration. The Latvian National Armed Forces were originally scheduled to receive the first UH-60M Black Hawk helicopter in 2021. However, the delivery has been delayed due to a number of issues, most notably the Coronavirus pandemic. If all goes well, the remaining two helicopters will be delivered by the end of 2023.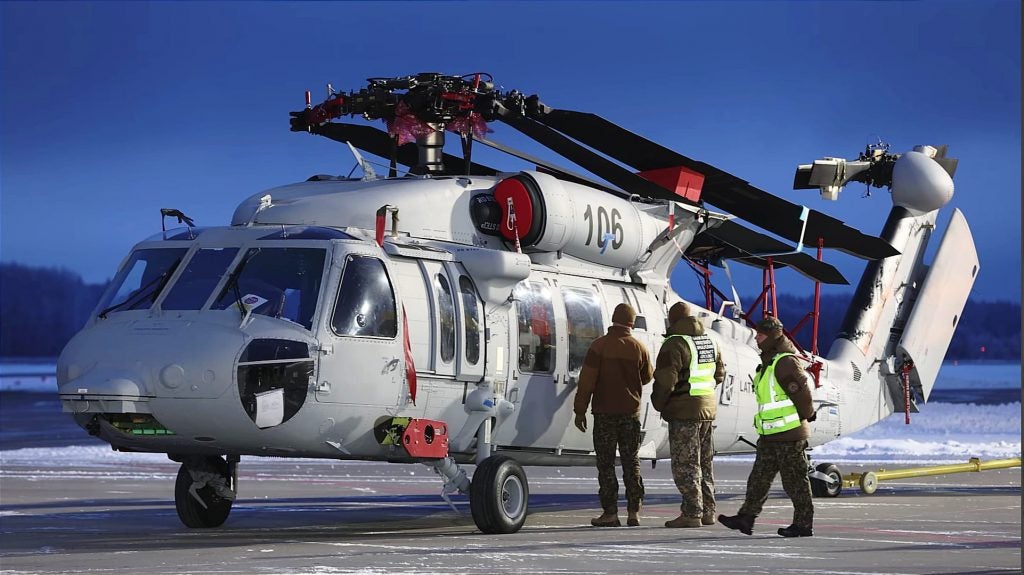 The delivery of these helicopters will significantly boost Latvia's capability for troop transport, border security, counterterrorism, medical evacuation, search and rescue, resupply/external lift, and combat support operations. Additionally, these UH-60 helicopters will improve interoperability with US and NATO troops, enabling quick response to a variety of missions and troop positioning with minimal helicopter presence.