Norway Procures Polish PIORUN MANPADS
Norway has signed a contract with Polish defense company Mesko SA to procure Poland's Piorun man-portable air defence systems (MANPADS). Forsvarsmateriell, the Norwegian Defence Materiel Agency announced on the 29 November that the contract was worth approximately NOK 350 million or $35.2 million.
MESKO SA, based in Skarżysko-Kamienna in south central Poland, is part of the Polish Armaments Group (PGZ) which is a holding company set up by the Polish government to unite Poland's state owned defense companies. MSEKO's Piorun is a modernization of the Grom which was introduced in the mid-1990s. The Grom in turn was an improvement on the Soviet 9K38 Igla.
Both Grom and Piorun have seen action in Ukraine over the last eight months. The Przenośny Przeciwlotniczy Zestaw Rakietowy Piorun or Piorun Portable Anti-Aircraft Missile System was introduced in 2015 and has been procured by the Polish Army, entering service in 2019, and by the Estonian Defence Forces in September 2022. The US have also purchased an undisclosed number of the system.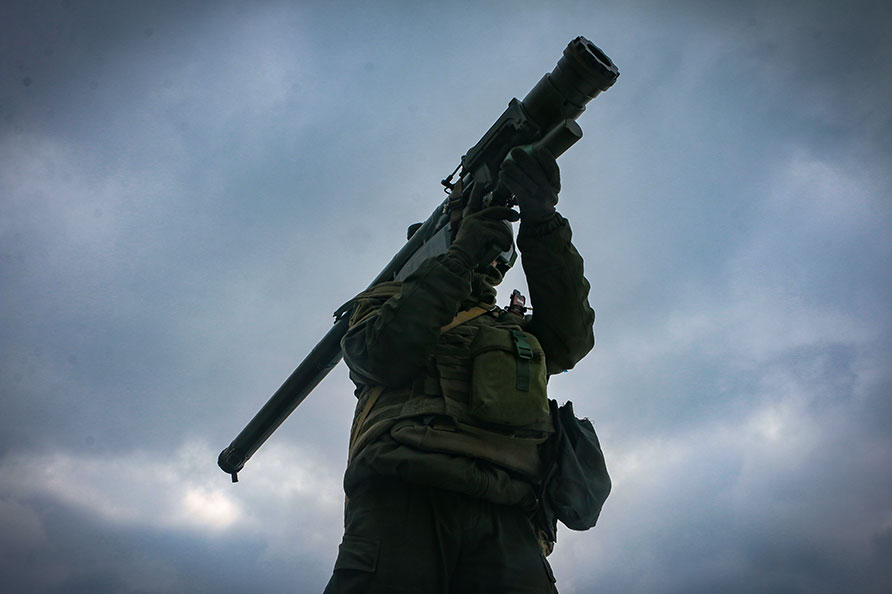 MESKO SA's Vice-President, Przemysław Kowalczuk, said in a statement:
"the contract is the result of an open procedure in which we competed with European and American suppliers of this class of armaments. The work done by Polska Grupa Zbrojeniowa over the last year made our offer much better than our competitors' and we won the tender. Of course, we have not said the last word. This is our stop in the expansion to external markets. Our strategy for this product group is based on this. In a relatively short time, we successfully adapted our offer to the specific requirements of the Norwegian client, which proves our flexibility, both in business and technology."
Piorun uses a passive infrared homing with argon-cooled seeker. MESKO say that the missile is designed to engage "helicopters, planes, unmanned aerial vehicles and winged missiles" and has a proximity sensor to allow it to detonate in close proximity to its target. It can engage targets out to 6,500 meters with an engagement ceiling of 4,000 meters or 13,000 feet.
While the Norwegian Army fields the NASAMS one High Mobility Launchers the Piorun will give smaller units a close range air defense system. Delivery of the new MANPADS is expected to start in early 2023.