Kyrgyzstan To Purchase Aksungur UAVs From Turkey After Acquiring Bayraktar TB2 and Bayraktar Akıncı Drones
Kyrgyzstan National Security State Committee Chairman Kamchibek Tashiev, who shared photos of AKINCI with the caption "Bayraktar AKINCI is now ours" last month, has now shared a series of photos of a miniature model of TAI's AKSUNGUR UAV. "Now Aksungur is ours too," Kamchibek Tashiev said. With this, it was made apparent that Kyrgyzstan is AKSUNGUR's first foreign customer.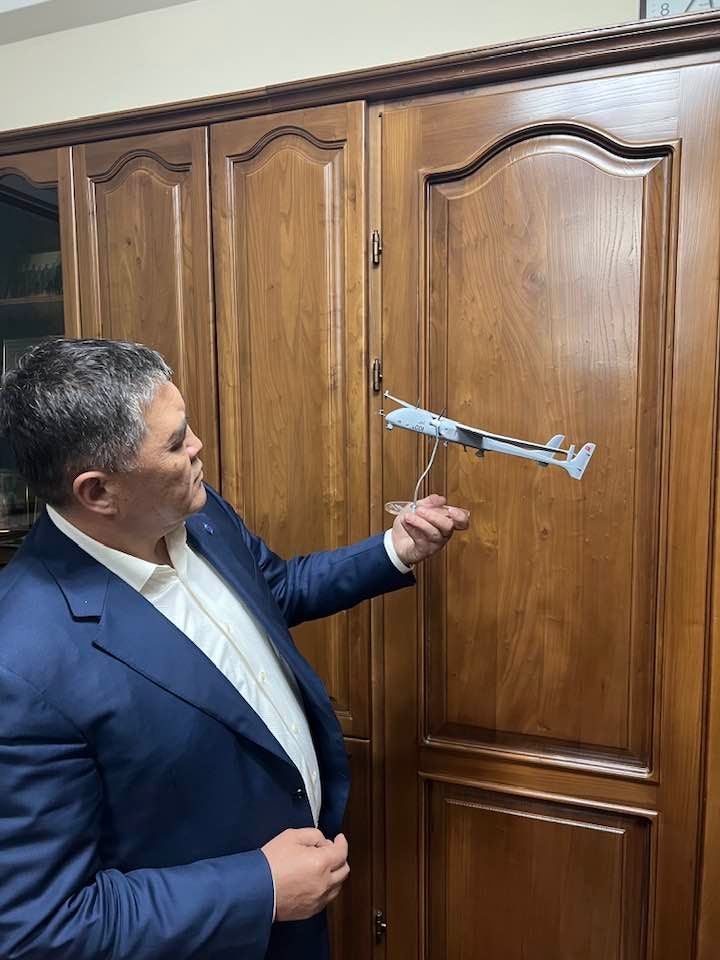 The Kyrgyzstan National Security State Committee's press center and TAI have not made an official statement about how many AKSUNGUR drones Kyrgyzstan will purchase, what configurations these UAVs will be in, or the cost of the deal. Kyrgyzstan, which had previously purchased Bayraktar TB2 and Bayraktar Akıncı drones from Turkey, also did not share the specifics of those agreements. Kyrgyzstan is expected to use these vehicles, along with Bayraktar TB2 and Akıncı drones, primarily in reconnaissance and surveillance operations along the Tajikistan border. Kyrgyzstan, which has frequent border disputes with Tajikistan, is also likely to employ Aksungur's combat capabilities.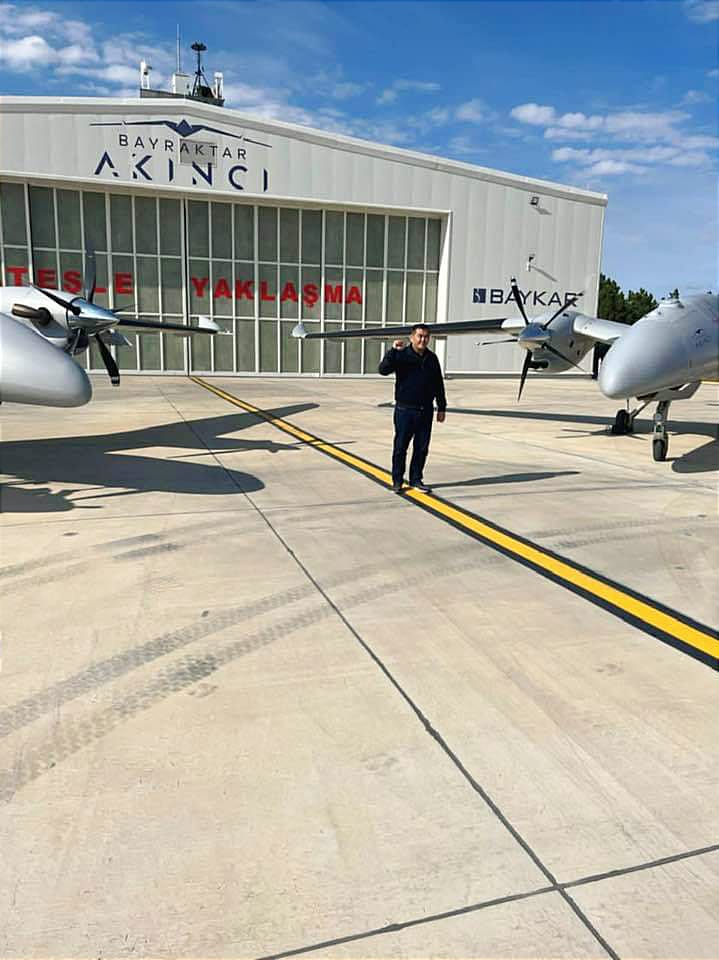 Following its first export success with Kyrgyzstan, Aksungur's next customer appears to be Indonesia. TAI General Manager Temel Kotil told SavunmaSanayiST at the Indo Defense Expo & Forum 2022 Fair held in Jakarta from November 2-5 that Indonesia needs ANKA and AKSUNGUR unmanned aerial vehicles. "We don't discuss ventures that haven't signed a contract," Kotil continued in his statement, "but we will continue to discuss all of these products with the authorities here, and I'm hoping for good news from Indonesia." Furthermore, TAI UAV Systems Deputy General Manager Dr. Ömer Yıldız told Anadolu Agency in September that two of three African countries are interested in purchasing Aksungur drones, with one interested in Anka UAVs. Furthermore, the Algerian-based MENADefense website reported last month that Algeria had ordered six TAI AKSUNGUR UAVs. According to the reports, Algeria was AKSUNGUR's first foreign customer with this deal. TAI, however, later denied this information.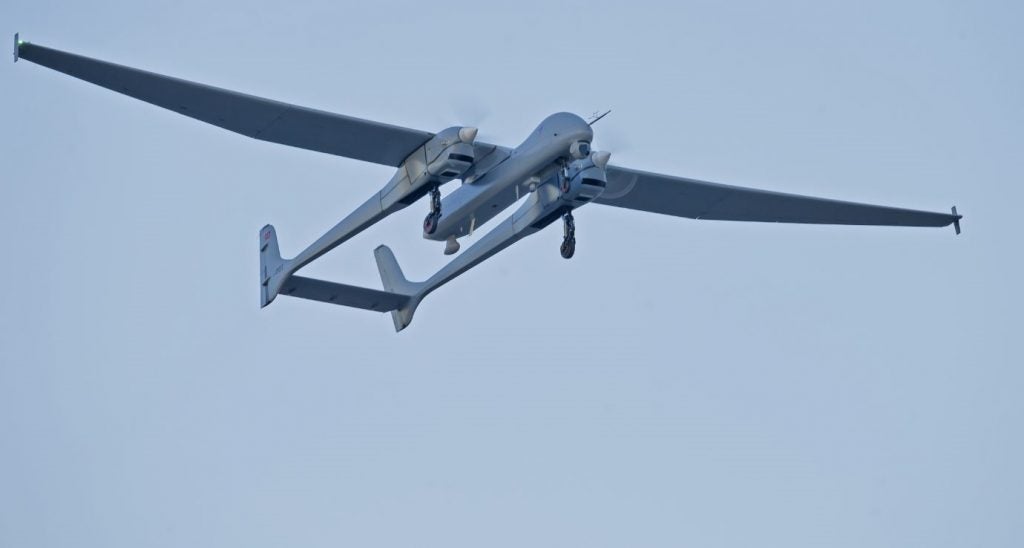 The Turkish Navy, Air Force, and Special Missions (MT) are currently actively using the Aksungur, an advanced and larger version of the ANKA unmanned aerial vehicle. According to TAI, the Aksungur's developer, the drone is a Medium Altitude Long Endurance (MALE) class capable of performing Intelligence, Surveillance, Reconnaissance (ISR) and offensive operations day and night with EO/IR, SAR, and SIGINT payloads. In addition to its many other uses, Aksungur can be used for electronic and signal intelligence operations.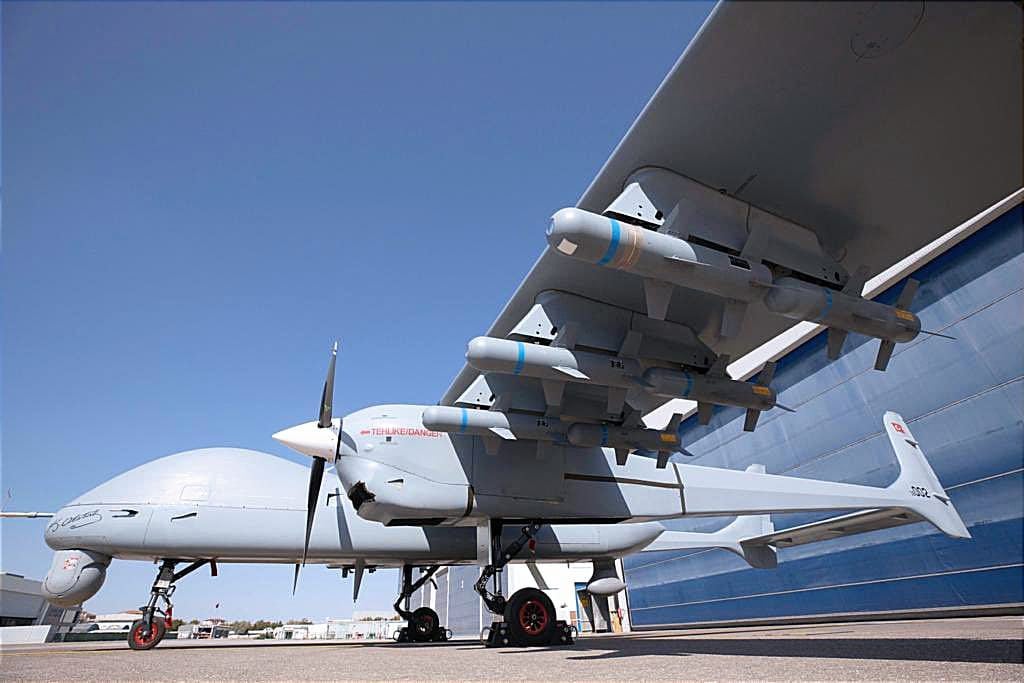 Aksungur has a length of 11.6 meters, a wingspan of 24 meters, a maximum take-off weight of 3300 kilograms, and a cargo capacity of 750 kilograms. Due to two TEI PD-170 turbo diesel engines with three-bladed propellers, the drone has 340 horsepower and a top speed of 100 knots (180 km/h) at sea level. The drone can fly for 12 hours with 750 kg of external payload during an Assault/Naval Patrol Mission, and 24 hours with 150 kg of payload during a Signal Intelligence Mission. Each of Aksungur's wings has three pylons. From the inside out, they're rated to carry loads weighing 500, 300, and 150 kg. Aksungur's weapon options, according to TAI's official page, include the MAM-L, MAM-C, Cirit, L-UMTAS, TEBER-81, TEBER-82, KGK-82, HGK-3, and the Miniature Bomb. Until now, the Aksungur drone has flown with 12 MAM-Ls in August 2020. Furthermore, Aksungur tested the TEBER-82 guidance kit developed by Roketsan for Mk-82 type general purpose bombs and the KGK-SİHA-82 developed by TUBITAK SAGE. Kuzgun munitions developed by TÜBİTAK SAGE and Sungur air defense missiles developed by ROKETSAN are also expected to be integrated into Aksungur drones in the future.