Missile Tests and Aircraft Scramble as Tensions Rise in Korea
The North Korean regime has continued its bout of saber rattling and provocations by scrambling more of its military aircraft in the aftermath of joint U.S-South Korean and other allied nations participating in the Vigilant Shield exercises. The South Korean Joint Chiefs of Staff didn't state how many North Korean aircraft were scrambled, but did say that they had "detected around 180 warplane trails across the country [North Korea]" but no aircraft crossed the border into South Korean airspace. In response the South Koreans scrambled 80 of their aircraft in as demonstration that they are ready to achieve air dominance in the region.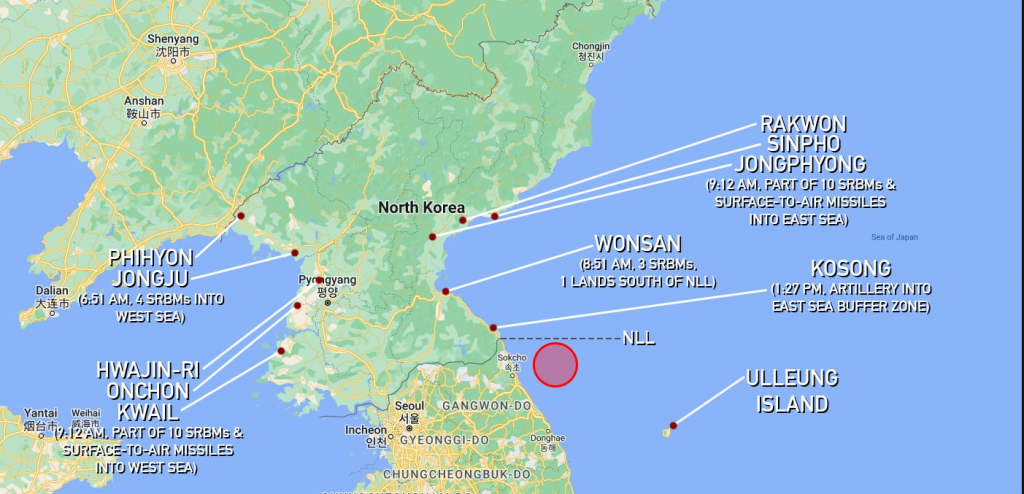 In a statement the North Korean foreign ministry placed the blame for the increased tensions solely on the United States and their puppet allies. The statement went on to state that "the DPRK once again clarifies that it will never tolerate any attempt of the hostile forces to infringe upon its sovereignty and security interests but respond to it with the toughest counteraction to the last." This statement was preceded by multiple missile launches by North Korea while most landed off the coast of North Korea one landed past the naval border between the nation countries landing off the coast of Ulleung Island which is a territory off the coast of South Korea.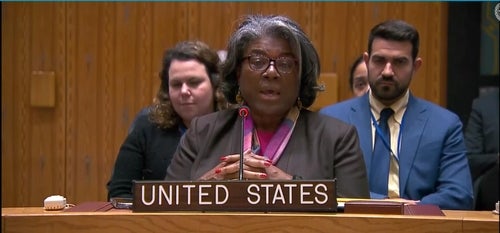 The U.S representative to the U.N responded by attempting to convince U.N members to more stringently enforce sanctions on the DPRK as they continue to act in a more and more provocative way. U.S. Ambassador to the U.N. Linda Thomas-Greenfield would go on to state: "The United States condemns, in the strongest possible terms, all 13 recent DPRK ballistic missile launches since 27 October, but the DPRK's latest test of an intercontinental ballistic missile, the seventh ICBM this year, is particularly concerning," The UNSC meeting held on Friday was the ninth convened this year concerning the actions of North Korea, and at the rate that these launches and provocations are occurring it will not be the last this year.