Vigilant Storm Air Exercises Continue Amid North Korean Missile Launches and a Period of Mourning in South Korea
The Republic of Korea's Air Force, the United States 7th Air Force and the Royal Australian Air Force have been conducting large scale exercises in the region as a means of building up interoperational capability to prevent North Korea provocations. These exercises are focuses on how best to deal with the threat of both North Korea's aging, but still threatening, Air Force and their significant missile systems. The exercise named Vigilant Storm has a focus on a training event that will enhance combat readiness and interoperability for all units involved.
The event seeks to build up the inter-operational strength of the two air forces which already more or less operate the same airframes, including the F-35. Alongside USAF personnel, service members from the USMC and US Army are also assisting in the exercise. In total 240 aircraft of various types are slated to conduct the exercise with an estimated 1,600 sorties. The participating aircraft are being deployed from Osan and Kunsan Air Bases which is on the west coast, and Camp Humphreys located 60 miles from the DMZ and inter-Korean Border While the Kunsan Air Bases is located in the South West and  Osan located 40 miles to the South of the capital of Seoul.

The drills are expected to continue despite the period of national mourning following the Itaewon stampede tragedy that occurred on 30 October, leading to 149 people during Halloween celebrations in Seoul. Defense Minister Lee Jong-sup stated on 25 October that South Korea and its allies must continue "to expand the scope of our involvement in intelligence sharing, planning, exercises and drills," including means to destroy the North Korean nuclear capability and to punish provocations from the North and to build up their domestic defense. Chung Jin-suk, Deputy Speaker of the National Assembly of South Korea and leader of the People Power Party said "We should also have an overpowering defense system so local provocations do not evolve into a full scale war."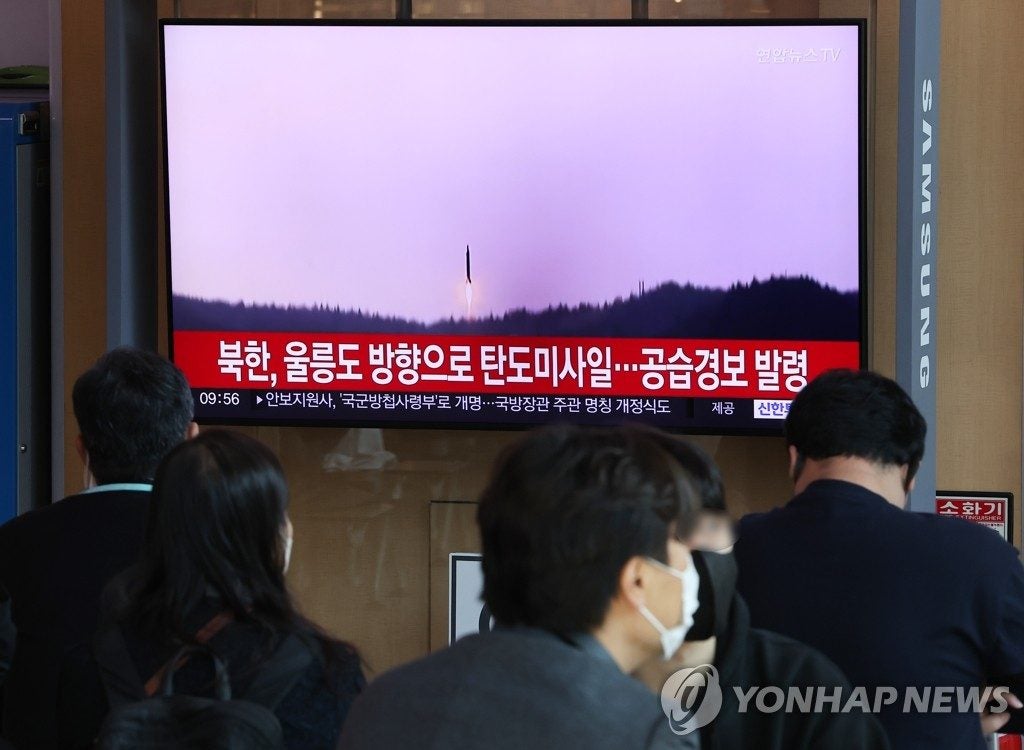 The morning of 2 November, saw North Korea begin launching a series of short range ballistic missile salvos. More than 20 missiles have been launched, with one falling short of Ulleung Island. Lieutenant General Kang Shin-chul, the chief director of operations for the ROK's Joint Chiefs of Staff, said "the North Korean missile launch today is the first time a DPRK missile fell near our territorial waters south of the North Limit Line since the division [of Korea]" in a video address. The ROK responded by firing several air to surface missiles into North Korean waters. The missile launches are the latest round of a reactionary cycle which has gripped the Korean Peninsula.
Header Image: The USAF 356th Fighter Squadron and ROKAF's 151st and 152nd Fighter squadrons cooperate in joint exercises, July 2022 (Senior Airman Trevor Gordnier/U.S Air Force)