Yudh Abhyas 2022 Rescheduled To November Due To "Operational Commitment" Of Indian Unit
The India – U.S. annual bilateral army exercise Yudh Abhyas has been postponed to November-December 2022. The 18th edition of the exercise, initially planned to be held in the last two weeks of October, will now be executed from November 15 to December 2, U.S. Army Pacific (USARPAC) told Overt Defense.
Major Jonathon M. Lewis (Media Operations, USARPAC Public Affairs) stated in response to an Overt Defense query that there will be an opening ceremony on November 19, and a closing ceremony on December 2. Responding to a question regarding the reason for the change in schedule, he stated:
"The Indian Army requested to move the exercise to the right by one month, and proposed the new dates. The Indian Army told us that due to the operational commitment of their participating unit, they have to move the exercise."
The Indian Army has been conducting a number of exercises over the past few weeks, testing new units, equipment and concepts. The identity of the Indian Army unit(s) expected to participate in Yudh Abhyas remains unknown.
There are no changes to the plan for the exercise location, scope, training objectives, and participants count. These were covered in detail by Overt Defense here. The exercise will be held at Auli in Uttarakhand, close to the Line of Actual Control with China.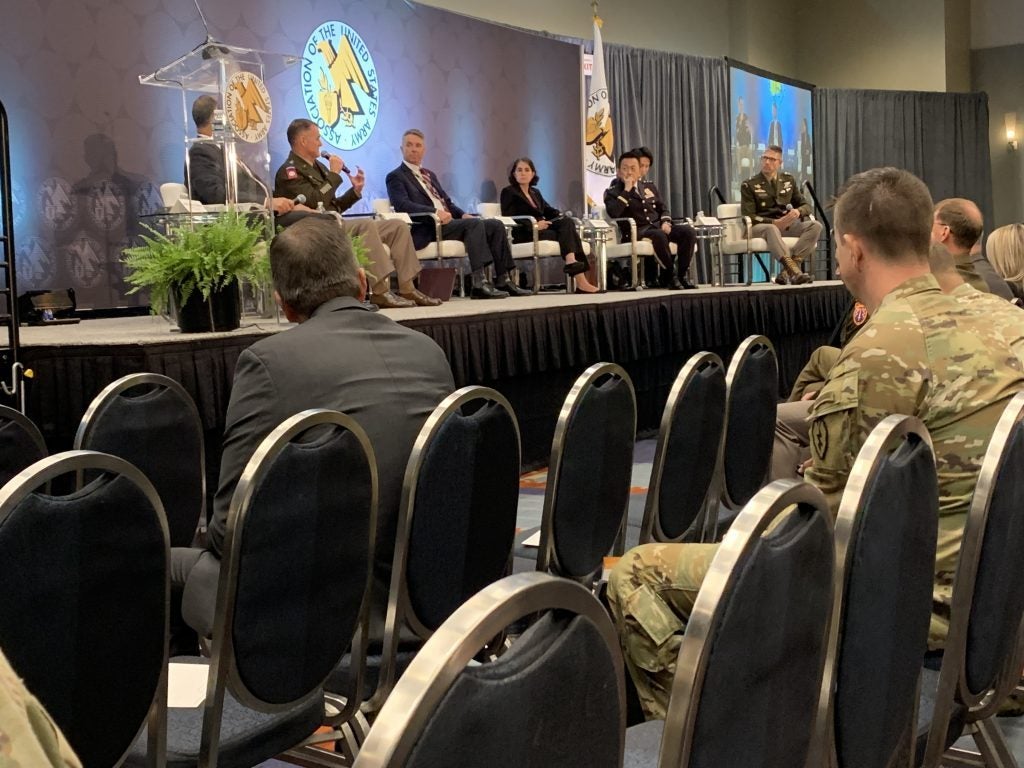 The delay was first revealed by USARPAC Commander Gen. Charles Flynn during AUSA 2022, where he spoke at the Contemporary Military Forum 3: Landpower and Integrated Deterrence in the Indo-Pacific:
"The Indian Army asked us last year to train at 10,000 feet up in the Himalayas. We had sent them some extreme cold weather gear over the last couple of years, 15,000 individual sets and then 15,000 I'll say sort of small unit sets because operating at that altitude and in those conditions is radically different. And they just asked to delay it to December. Imagine the conditions at 10,000 feet along the Himalayas but now we have a force capable of say(ing) "yes we'll be there", whereas before that may not have been the response of the United States. So that is the advantage of training in the environment and in the conditions that you are most likely to operate in…"
Meanwhile, India and U.S. tri-service amphibious humanitarian assistance and disaster relief exercise Tiger Triumph 2022 was held between October 18 and 20. This was the second edition of the exercise. The upcoming Malabar exercise in November will also see the two navies, along with those of Japan and Australia, participate in drills off the coast of Japan.
Aaron Lariosa contributed to this article.
Header Image: File photo – Indian Army soldiers assigned to the 7th Battalion, the Madras Regiment, and U.S. Army paratroopers from the 1st Squadron, 40th Cavalry Regiment (Airborne), 4th Infantry Brigade Combat Team (Airborne), 25th Infantry Division, board an Alaska Army National Guard UH-60L Black Hawk helicopter while conducting a joint field training exercise during Yudh Abhyas 21 at Joint Base Elmendorf-Richardson, Alaska, Oct. 25, 2021. (U.S. Air Force photo by Alejandro Peña)