Delays To UK's Puma Replacement Tender But Ajax Trials Restart
Two years ago the UK Ministry of Defence announced its medium helicopter program to replace the Puma. It has now been reported that the requirement has been delayed and this may impact the Puma's out of service date. The Puma is currently operated by two Royal Air Force medium-lift support squadrons and one training squadron. The New Medium Helicopter program is intended to replace the Westland Puma HC2, Bell 412 Griffin and several other types of small and medium helicopters currently in UK service with a universal platform. A UK Ministry of Defence spokesperson gave Overt Defense an update on the program's status:
"The New Medium Helicopter (NMH) competition will align with the Defence and Security Industrial Strategy (DSIS); the competition's contract notice and dynamic pre-qualification questionnaire were released in May this year and responses are being evaluated to determine a shortlist of credible suppliers. The second half of the competition, in which we will ask the selected suppliers to provide more detailed responses, is due to be launched later this financial year. The NMH acquisition is not connected with or dependent on any other procurement activity."
The spokesperson also noted that the "March 2025 out-of-service date for Puma will remain under review based on operational and non-operational commitments."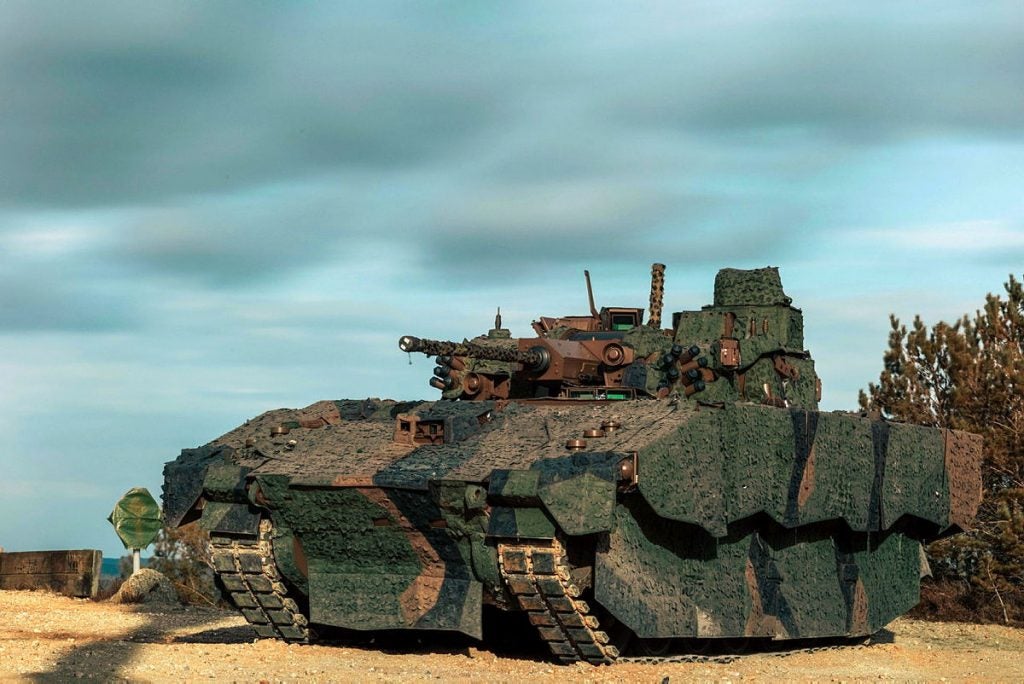 The UK's troubled AJAX armored fighting vehicle program has restarted after safety concerns for personnel halted the trials phase back in March. The safety issues included noise and vibration issues which left soldiers with permanent injuries. In May the In June, the Public Accounts Committee found that delays had been caused by a "litany of failures" and advised that the Ministry of Defence needed to resolve the issues or scrap the project.
In a statement to Parliament Minister of State For Defence Procurement, Alec Shelbrooke explained that the government's concern is "the safety of our personnel, which has been at the forefront of the work that has been ongoing over the summer," he continued "I am pleased to be able to inform the House that, following agreement from the AJAX Safety Panel, this work has led to resuming the User Validation Trials paused earlier this year and since Monday 10th October there have been eight days of trials."