UK Reveals New Medium Helicopter Program
On 30 March, the House of Commons Library released the 2021 "Defence Command Paper" as a compliment to the recent Integrated Review. Among other things, the paper presents a plan for the future of the United Kingdom's medium military helicopters. The UK hopes to eventually replace all types of medium helicopters currently in service with one platform. According to the paper:
"The Command Paper says investment in a new medium lift helicopter in the mid-2020s will enable a consolidation of the "disparate fleet of medium lift helicopters" from four platform types to one, including the replacement of Puma. It does not identify the other platforms.

Puma is expected to leave service in 2025 and the MOD had not previously indicated if, or how, it intended to replace it. Gareth Jennings says a medium lift helicopter is considered an essential capability. Several companies are already touting potential replacements for the new medium helicopter (NMH) requirement: Leonardo is pitching its AW149 medium-lift helicopter and Airbus a variant of its H175."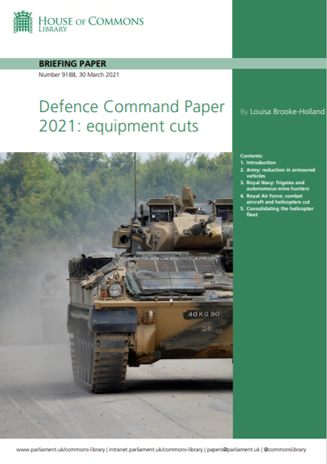 A recent news release by the British Army on 1 April, revealed some additional details:
"A broad range of recent advances in technology, production methods and operational concepts will be used in the design of the bespoke medium helicopter that will bring maximum capability and cost saving benefits to all three services, and keep the Army at the leading edge of technology.

The helicopters will be operated jointly by the Army and RAF under Joint Helicopter Command and will be able to be deployed rapidly and access terrain which is less accessible to heavy lift helicopters."
The United Kingdom is already a part of the multinational Next Generation Rotorcraft project alongside France, Germany, Greece and Italy which aims to develop a future medium multirole helicopter. However, the Puma's expected retirement in 2025 may mean the UK will be forced to invest in an intermediary capability before the Next Generation Rotorcraft project yields results.
The new medium helicopter program was framed as part of the 'Future Soldier' initiative which pledges to transform the British Army into "A Modern Expeditionary Army for a Modern Global Britain". It is but one of the steps being taken to remedy the disastrous shortcomings in the army's capabilities which have come to light over recent months.