UK Government Responds to Reports of Former British Pilots Training Chinese Pilots
Official British government sources revealed that China may have recruited as many as 30 former military pilots from the United Kingdom to help instruct flyers of the People's Liberation Army (PLA). The pilots include former operators of both winged and rotary aviation from not just the Royal Air Force but also the Army and the Navy. However, despite Chinese interest, it is not believed that the PRC has not yet been able to recruit any pilots with experience flying the UK's F-35Bs.
The Ministry of Defence has stated that Defence Intelligence are speaking to individuals believed to be involved in the Chinese program to ensure they are aware of the risk of prosecution under the UK's Officials Secrets Act. Further avenues for potential prosecution are also being explored through the UK's National Security Bill.
The UK Ministry of Defence also announced a review of the use of contractual confidentiality agreements to prevent individuals breaching security and posing intelligence risks.
Some of these pilots have left service many years ago and are said to be in their late fifties; their primary job is likely to help introduce PLA personnel to the tactics, methods and operating procedures common to Western air forces. It is unlikely that ideology is playing a major role in attracting the former pilots – one official noted that China is offering annual salaries as high as £238,000 ($268,000 USD).
So far, it is not believed that any laws have been broken by the pilots or that classified information had been shared with the People's Republic of China. However, British intelligence have issued a warning over the recruitment efforts and British authorities are now moving to criminalize the activity.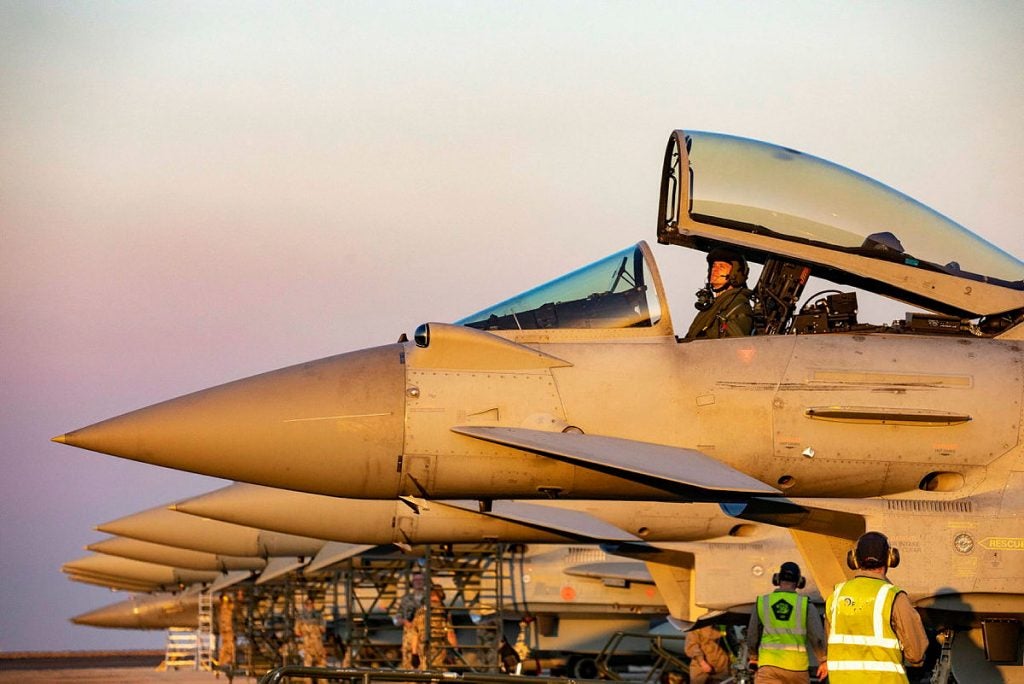 According to a spokesperson for the British Ministry of Defence:
"We are taking decisive steps to stop Chinese recruitment schemes attempting to headhunt serving and former UK armed forces pilots to train People's Liberation Army personnel in the People's Republic of China. […] All serving and former personnel are already subject to the Official Secrets Act, and we are reviewing the use of confidentiality contracts and non-disclosure agreements across Defence, while the new National Security Bill will create additional tools to tackle contemporary security challenges – including this one."
British officials claimed that there had been individual cases of the PLA recruiting singular pilots in past years. However, the pace and intensity of China's recruitment campaign has now expanded significantly and even active pilots are being targeted by Chinese recruiters. Similar attempts are reportedly also being made to attract military pilots from countries like Australia and South Africa. Australian officials have also announced that they have begun looking into the issue as well.
Header: File photo – RAF Typhoon pilot leaving his aircraft after completing a mission in support of Operation Shader. (UK MOD© Crown copyright)