The Egyptian Navy Receives Its First Meko A-200 EN Type Frigate
Thyssenkrupp Marine Systems of Germany delivered the first MEKO A-200 EN frigate "Al-Aziz" (904) to the Arab Republic of Egypt's Navy (El-Quwwāt el-Bahareya el-Miṣriyya). The ceremony took place at the Stahlbau Nord shipyard in Bremerhaven, Germany. Rear Admiral Ashraf Ibrahim Atwa, Commander of the Egyptian Navy, named the ship "Al-Qadeer."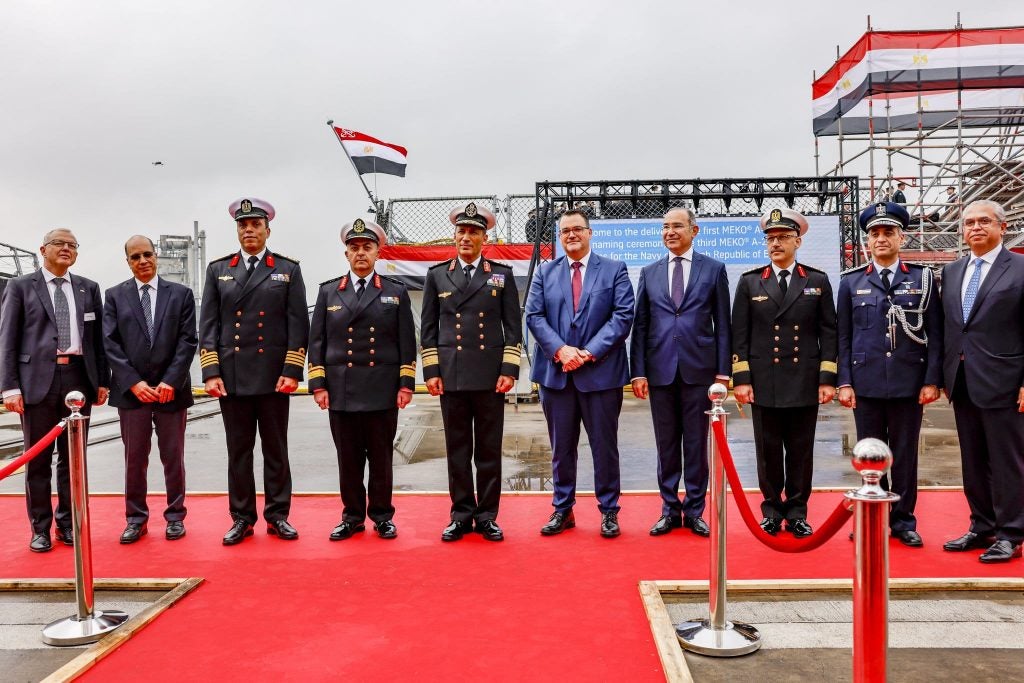 "I am grateful to the friendly Republic of Germany for the constructive relationship which sets the example to be followed by others." Rear Admiral Ashraf Ibrahim Atwa said at the ceremony. "Germany always supports Egypt with the up-to-date technology needed to enhance our naval capabilities. We have a longstanding and successful history of cooperation, as reflected in the highly efficient 209 submarines. Our cooperation was not limited to only building new ships but was also extended to cover advanced training for our crews to absorb the new advanced technology."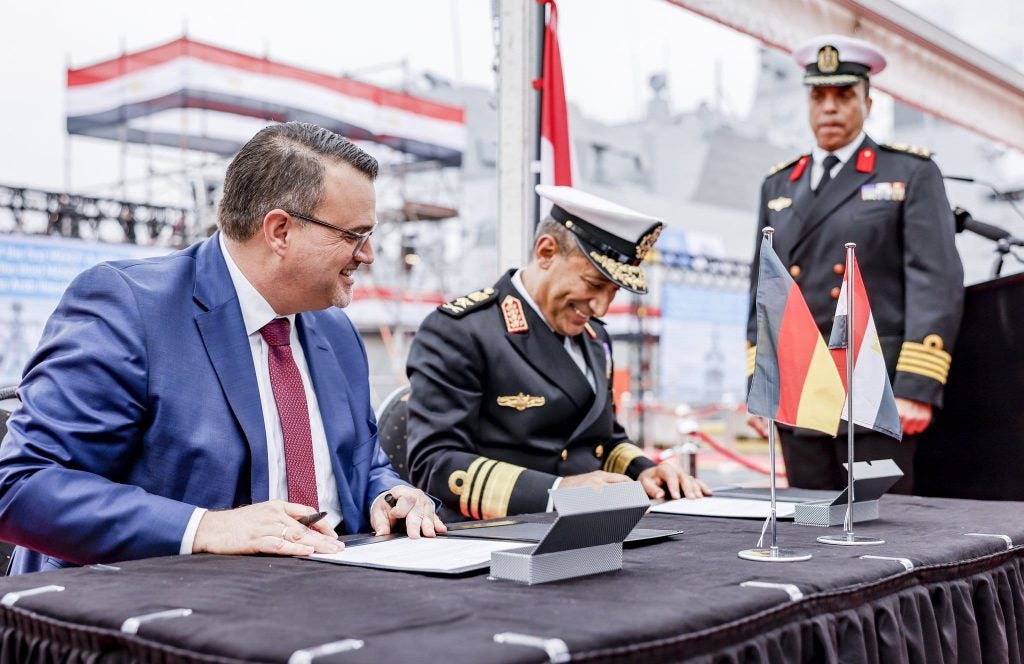 The Egyptian Navy signed a contract with the German manufacturer in 2018 for the purchase of four MEKO A-200 EN class frigates worth 2.3 billion euros (USD 2.5 billion). It was agreed that three of the frigates to be built under the order would be built in Germany, with one being built in Alexandria Shipyard in Egypt with technical assistance from Thyssen Krupp, and work on the project officially began in August 2019. The production of the first, "Al-Aziz" (904), began in 2019, and the frigate was accepted by the Egyptian Navy 38 months after the contract went into effect. In a few days, the "Al-Aziz" will depart from Kiel port and set sail for its home port of Alexandria.
Thyssenkrupp Marine Systems CEO Oliver Burkhard said at the ceremony, "This record timeline was possible only because the Egyptian Navy and ThyssenKrupp Marine Systems have such a long and trustful partnership. The strategic program is based on an open and collaborative dialogue with our customer, and we are thankful for their tireless efforts in contributing to the success of this project."
The MEKO A-200 EN is a continuation of the MEKO 200 class general purpose frigates. The frigate is capable of and configurable for anti-submarine warfare, anti-air warfare, anti-surface warfare, and chemical and biological warfare operations. The MEKO A-200 EN is also intended for a wide range of general missions and operations, including patrol and containment, special forces support, search and rescue, and humanitarian missions. The MEKO A200 has a total length of 121 meters, a width of 16.3 meters, a draft of 4.4 meters, a displacement of 3,700 tons, a speed of 29+ knots, and a range of 7,200 nautical miles at 16 knots. The ship's CODAG-WARP (water jet and refined propellers) propulsion system is one of its most notable features. The vessel can move extremely quietly as a result of this system.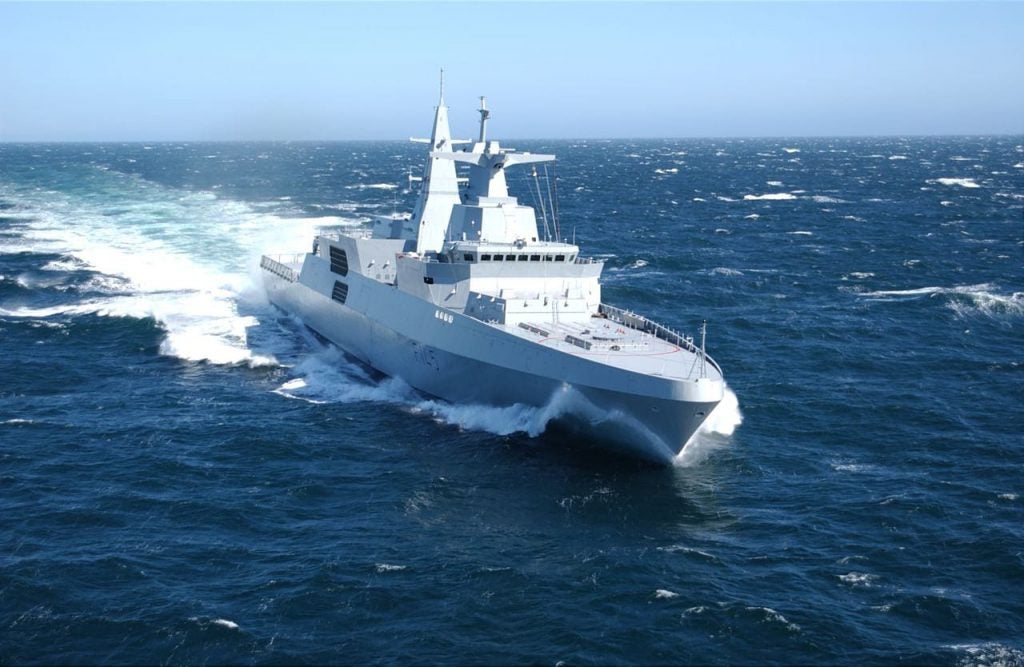 The ships' crew consists of 120 personnel, and accommodation is provided for 50 additional special forces operators or students for training initiatives or other operational needs. MEKO A-200s can transport one 10-ton class helicopter or two 5-ton class helicopters, as well as two rotorcraft UAVs. The ships are also outfitted with a towed array sonar, a Thales NS-110 4D AESA radar, a Leonardo LW 127mm vulcano main gun, 32 VLS for MICA-NG SAM, 8 MM40 Block 3 Exocet SSM, MU-90 & Seahake Mod4 torpedoes, 2 MASS, 2 WASS, 4 20mm guns, and Thales SCORPION 2 ECM.