Light Combat Helicopter 'Prachand' Inducted Into Indian Air Force
India's defence minister Rajnath Singh formally inducted the Light Combat Helicopter (LCH), designed and developed by Hindustan Aeronautics Limited (HAL), into the Indian Air Force (IAF) on October 3. The LCH was named as "Prachand" during the event, meaning "fierce." The minister also flew a sortie onboard the LCH.
The helicopter was inducted into the newly raised No. 143 Helicopter Unit of IAF. LCH has been designed to be stealthy, a press release stated. It shares armament with the weaponised variant of the HAL Dhruv, called Rudra. Rudra is in service with the Indian Army and IAF. More details on the armament and features of LCH can be found in this article by Overt Defense.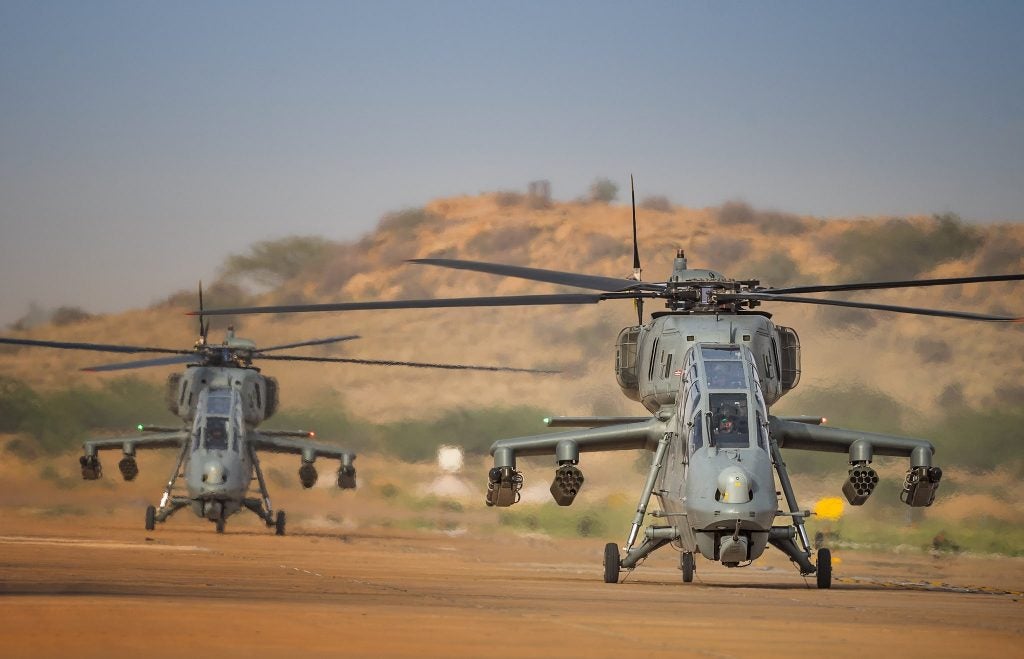 LCH was a result of two decades of development and indigenous efforts to fulfill a need identified during the Kargil War of 1999, the minister noted. It is the first dedicated attack helicopter designed by HAL. The minister also noted that the war in Ukraine and other recent conflicts have shown the need for mobile, flexible equipment such as LCH.
The Limited Serial Production (LSP) variant which is being inducted lacks an integrated self-protection suite. This will be present in the serial production variants. 15 LSP LCH are to be inducted, 10 in IAF and five with the Army. On September 22, the Army received its first LCH. An Army squadron is expected to be completed by November.

The helicopter had been symbolically handed over to the armed forces in November 2021 by Prime Minister Narendra Modi. The long delayed induction of the high altitude specific LCH comes after some of the prototypes were deployed along the Line of Actual Control during the 2020 Galwan crisis with China. The LCH outperformed other helicopters during such deployments and trials. An article by Air Commodore Nitin Sathe (Retd.) reveals that an LCH deployment to Daulat Beg Oldi landing ground had upset talks with China. This northern outpost has long been a source of tensions between India and China.

While the Army is presently acquiring just five LCH, it is expected to operate over 95 LCH helicopters, including 70 dedicated to units in mountainous terrain. IAF too is expected to acquire dozens of LCH during the serial production phase. Orders for the serial production LCH are expected by 2024-25 after feedback from the LSP versions and integration of all equipment and armament. The LCH, which has the capability to carry 16 ATGMs, has not been integrated with any ATGMs yet.