US Activates New Multi Domain Task Force in the Pacific
On 23 September,the US Army activated its third-ever Multi-Domain Task Force (MDTF) at Fort Shafter, Hawaii. However, it is not yet clear if the third MDTF will remain permanently based in Hawaii or whether it will be transferred to a different location in the future. The unit will reach full operational capacity in fiscal year 2023.
Colonel David Zinn, the new MDTFs first commander, commented on the unit's capabilities:
"Our activation in Hawaii reflects the Army's commitment to this theater as our nation's priority. We bring increased capacity, and complementary capability to the joint force in the Pacific. Our formation will provide capability to synchronize long-range precision effects, with long-range precision fires, providing increased freedom of action for the Joint Force."



MDTFs are a key element of the US army's current reorganization strategy which aims to prepare the army for conducting multi-domain operations and for fighting a high-intensity conflict with great power adversaries like China and Russia. Each unit is meant to be tailor-made for its area of operations and is meant to provide and synchronize capabilities across all domains in order to destroy or temporarily disable the enemy's ability to maintain anti-access/area denial (A2/AD) networks and thus enable US and allied forces maximum freedom of maneuver. Some of the capabilities embedded in the typical MDTF include precision fire systems likes HIMARS and hypersonic missiles as well electronic, space and cyber warfare components.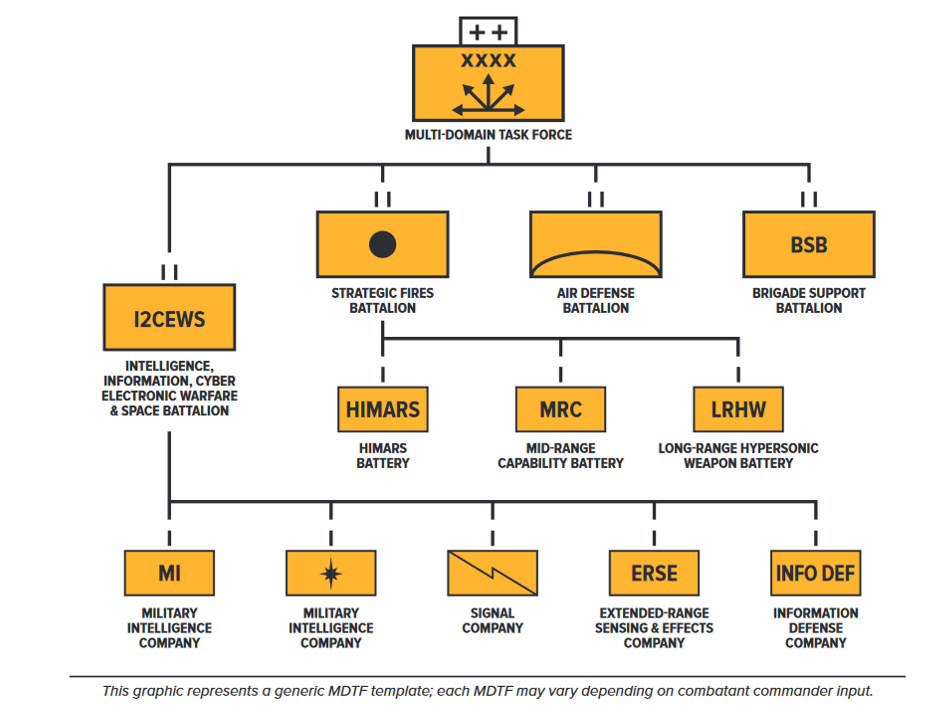 The centrality of MDTFs to the future of US military operations was further highlighted by US Army Pacific commander General Charles A. Flynn. During the activation ceremony of the third MDTF, he remarked that:
"While they may not have a distinguished and storied history yet, this unit is quite special and unique. The multi-domain task force is a perfect example of how the Army creates warfighting advantages for the Joint Force. […] Our MDTFs are essential to building joint readiness, strengthens interoperability with our allies and partners, and denying adversaries key terrain."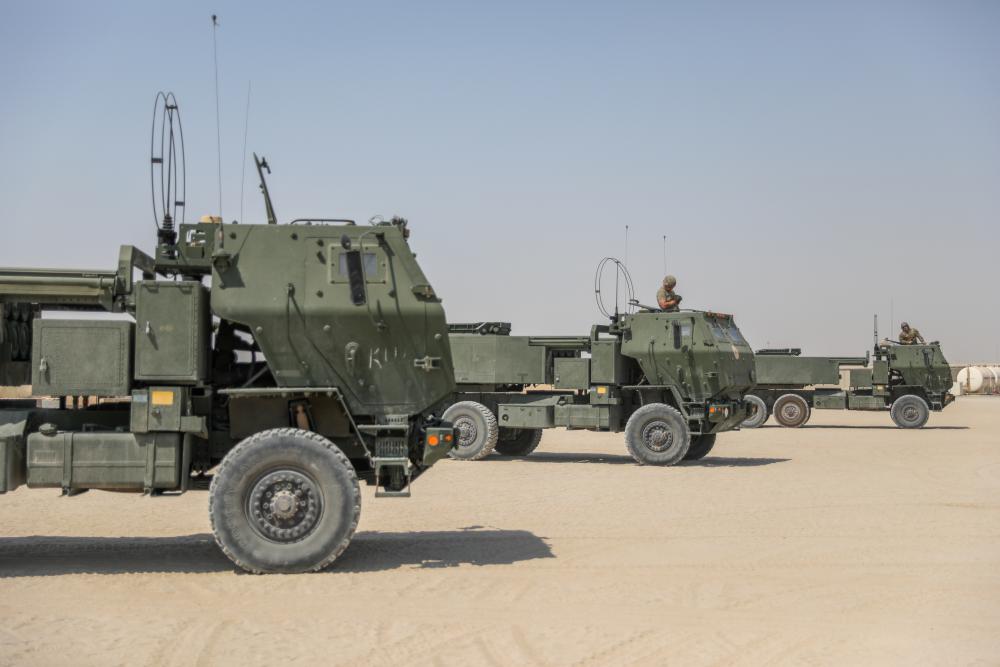 The activation of the new MDTF follows that of the first MDTF at Joint Base Lewis McChord in Washington, which is also focused on the Indo-Pacific theater, and the second MDTF in Germany, which is oriented towards Europe. Two more MDTFs are known to be planned; one will be tailored towards the arctic while the other will be available for global deployment.