Rifles of Ukraine's Volunteer Defense Groups
Volunteer Defense Groups are small groups of Ukrainians local to a town or village who have been organizing to augment the other more regimented security forces. The small groups will also act as partisans if their region is occupied. Overt Defense has recently has the chance to examine some of the small arms issued to the Volunteer Defense Groups (DFTG) in the field.
Like most Ukrainian forces, they use the standard 5.45x39mm AK-74 rifle. These rifles are issued to them by local government, in addition to a standard 4 cell magazine pouch, 4 magazines, and ammunition, a load which replicates the classic standard Soviet rifleman's allowance. Both older 'bakelite' and more modern 'plum' magazines are present as part of the magazines issued.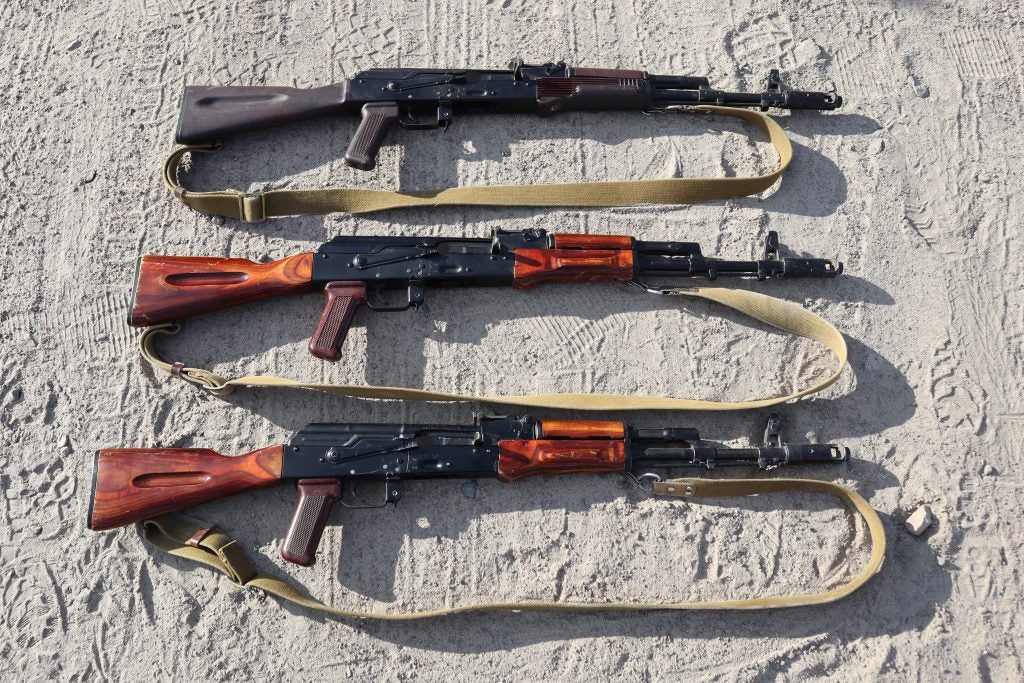 Dates of manufacture on rifles observed vary from 1981 to 1989, with examples being found in a variety of configurations. Some 1981 manufactured rifles come with 45 degree gas blocks as found on early AK-74s, while others from that year come with 90 degree gas blocks. Of the limited samples observed, the 45 degree gas block is only on the 1981 rifles manufactured in Tula, whereas the 1981 rifles manufactured in Izhevsk use 90 degree gas blocks. The newer rifles with a 1988 or 1989 production date are fitted with the plum polymer furniture.
The volunteers often make basic modifications to their rifles to improve ergonomics and personalize the rifles to their taste. The most common modification is taping of the standard AK sling's front metal hardware with yellow and/or blue tape to indicate that the owner is Ukrainian. The tape serves the purpose of eliminating reflection from the standard white metal hardware. Some volunteers tape further, to eliminate the metal on metal rattle.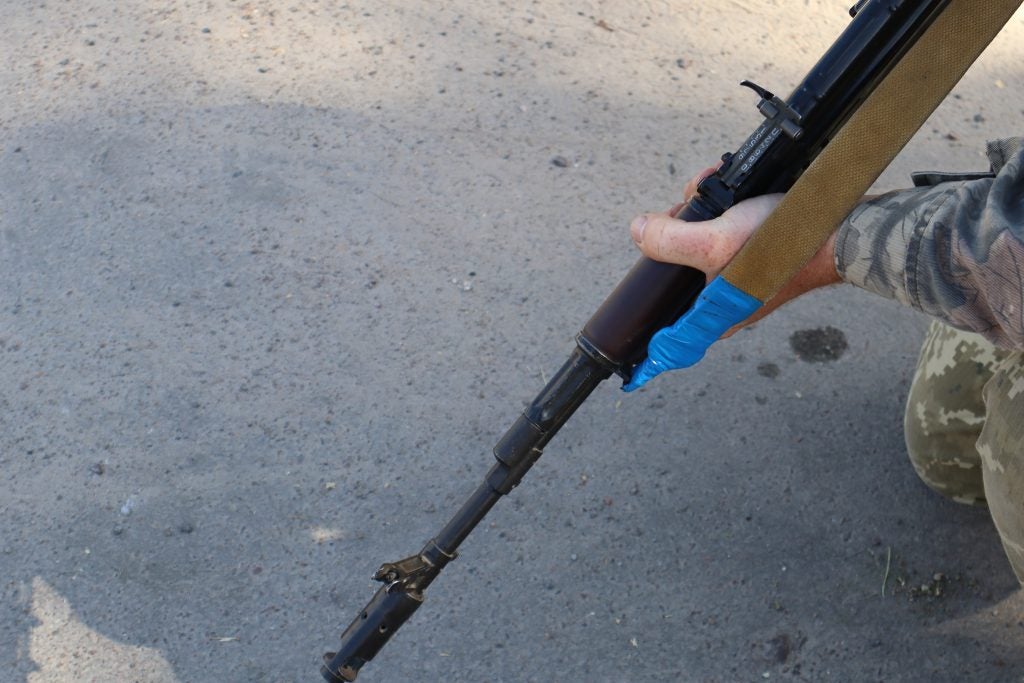 Modification of the sling into a one-point via looping it around and connecting it to itself at the base of the stock is also a common modification, as it makes the rifle hang more naturally on the sling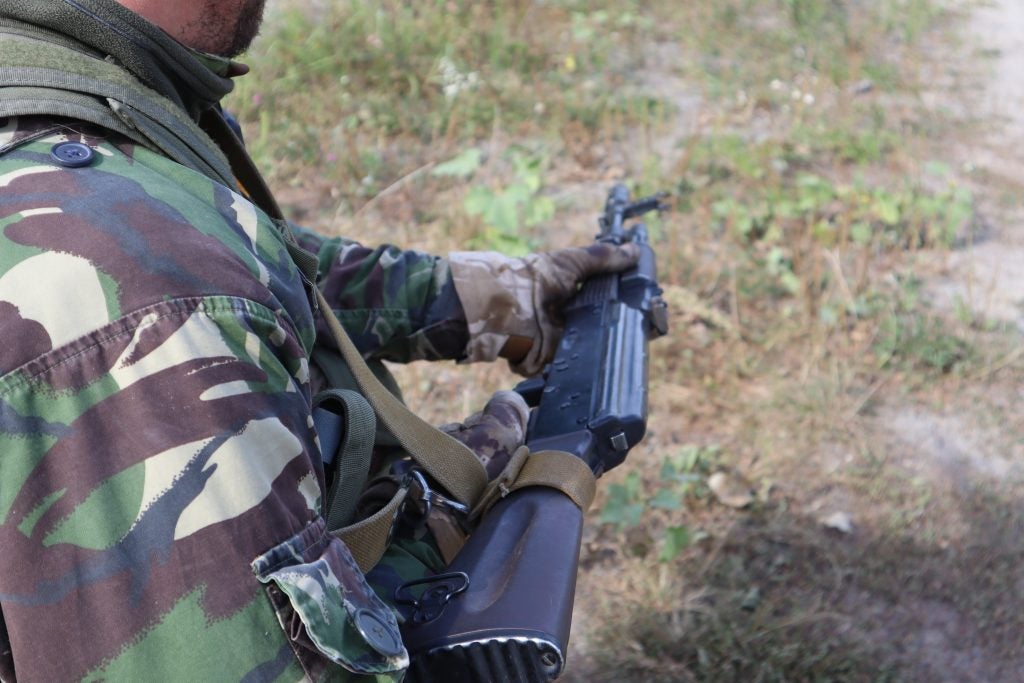 Another common craft-made modification is a muzzle protector, which prevents dirt and debris from entering the AK-74's spacious muzzle brake. These usually come in the form of a closed light fabric tube, which is held in place by a rubber band. The band is looped back and wrapped around the rifle's bayonet lug.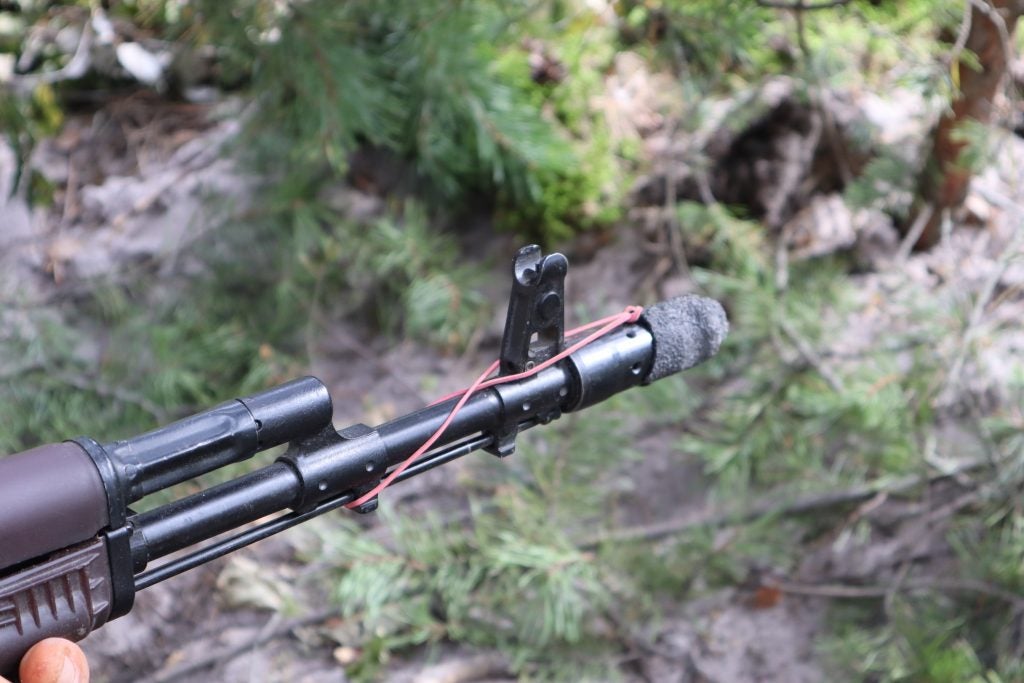 Some volunteers also like to modify the AK's charging handle to be more ergonomic. Some users have a cylindrical checkered charging handle, similar to the Russian ZenitCo RP-series designs, while others simply place a rubber tube over the charging handle to improve grip while charging the rifle.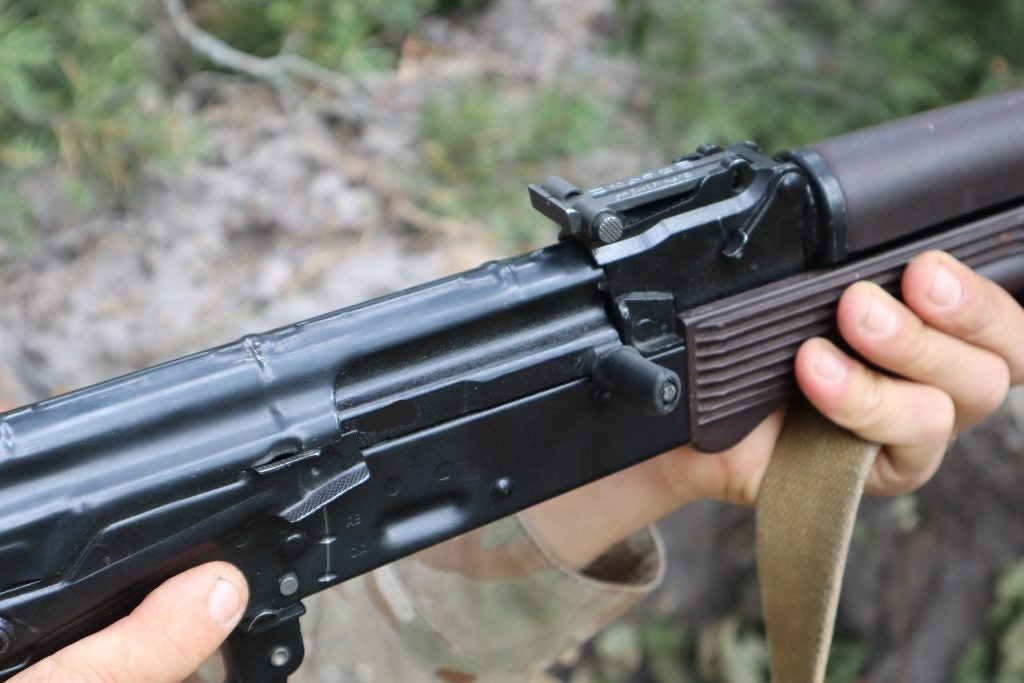 Finally, like many Ukrainians, some volunteers like to paint and decorate their rifles. Some paint their rifles green or other natural colors to improve camouflage, while others apply Ukrainian flags, Ukrainian colored armbands or rope, or similar stickers to their rifles as morale decorations.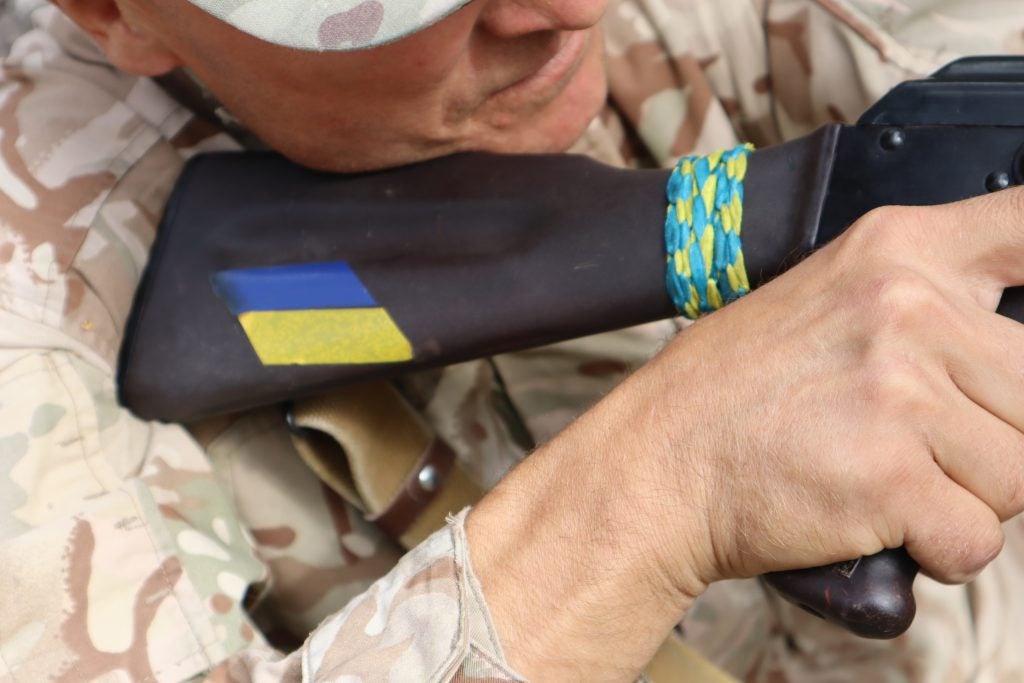 Header image: 1981 Wood Izhmash AK-74, partisan painted (Charlie Gao)