Norway Announces Donation Of Hellfire Missiles To Ukraine
Norway's Defense Minister, Bjørn Arild Gram, announced on Thursday that the Nordic country had donated 160 Hellfire anti-tank guided missiles to Ukraine. The announcement was made on the sidelines of the Ukraine Defense Contact Group meeting at Rammstein Air Base in Germany.

According to Gram, the Hellfires have already been delivered to Ukraine, with Norwegian instructors also having completed training Ukrainian operators on their use. The Hellfires are being delivered in a ground-based tripod-mounted configuration, with the tripod facilitating remote launch by missile operators.

The tripod-mounted Hellfires were formerly used by Norwegian coastal defense troops of the Kystjegerkommandoen (KJK, or Coastal Ranger Commandos in English). They are in the process of being phased out of KJK service.
The news of the transfer of Norwegian Hellfire missiles follows Sweden's announcement in June of the transfer of the Bofors-developed Robot 17, Sweden's manpacked anti-ship version of the AGM-114C Hellfire.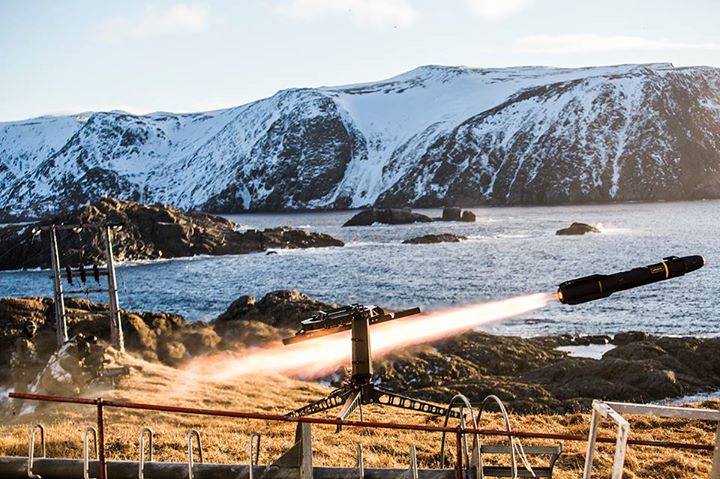 Speaking to Norwegian newspaper Verdens Gang, Gram said that the Hellfires and infantry night vision equipment being donated to Ukraine alongside them were from the pool of Norwegian equipment that had been phased out or were being phased out. According to the minister, most of Norway's military aid deliveries so far have been of such equipment.

Gram continued that Oslo and other members of the Ukraine Defense Contact Group were now looking at entering a new phase of deliveries, following the exhaustion of stocks of aging or otherwise surplus equipment that could be delivered to Ukraine's military. Gram added that one of the major topics of the Thursday meeting was direct procurement from Western military industry, saying that Western contractors were now "really gearing up" to produce equipment and munitions for Ukrainian use.

Towards this, Gram stated that Norway had allocated 400 million Norwegian krone (~US$39.9 million) for a United Kingdom-led joint fund for the direct procurement of military equipment from manufacturers. The previously announced procurement of Black Hornet tactical surveillance micro-drones donated to Ukraine had been paid for by the fund, with more fund-financed procurements expected in the future.

When asked what the Ukrainian requests at the meeting were, the minister said that they wanted "more of everything". While Gram said that Oslo had done well in helping Ukraine fill its urgent needs for artillery, rocket artillery and armored personnel carriers, he noted that while other meeting participants were willing to continue supplying equipment as military aid, delivering them to Ukraine remained a considerable logistical challenge.