Maiden Flight of China's AG600M Flying Boat
On 29 August, a firefighting configuration of the domestically developed AM600 Kunlong (鯤龍) flying boat made its maiden flight at Zhanghe Airport in Jingmen, Hubei province. The brand-new AG600M with firefighting livery taxied into the water from the airport, and took off from the water surface. It flew smoothly in the air for 18 minutes. After completing a series of test flight subjects, it successfully landed in Zhanghe Reservoir.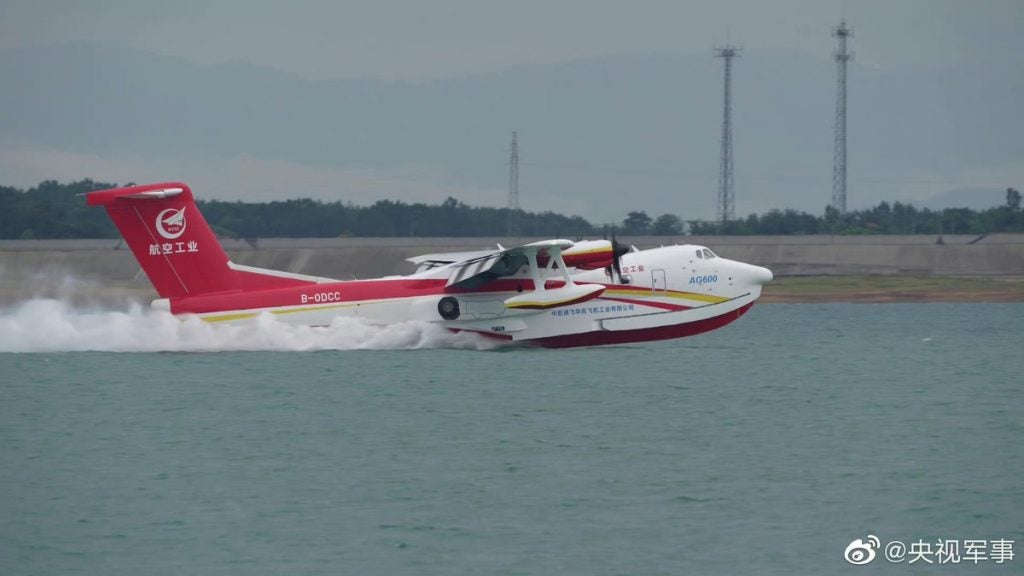 The AG600, with a maximum takeoff weight of 53,500kg, is currently the world's largest amphibious aircraft in operation, beating out the 41,000kg Russian Beriev Be-200 and 47,700kg Japanese ShinMaywa US-2. The Aviation Industry Corporation of China first developed the flying boat as a search and rescue and aerial firefighting design, with its large size allowing a capacity for 50 persons to be recovered in one sortie, and collecting 12,000kg of water in a single pass.
Development of a single multipurpose airframe affords Chinese planners not only the convenience of parts commonality between departments, but also the economies of scale if the AG600's large capacity and amphibious capability is put to use in more military uses.
The flying boat has particularly favorable designs for operation in the frontier island bases of the South China Sea, landing in littoral waters, flying supplies in and evacuating casualties. Potentially providing the Chinese military with enhanced logistic capabilities for areas where airstrips for strategic airlifters are impractical to build, maintain and defend. Such an increase in flexibility will also allow Chinese troops and equipment to arrive at crisis situations with equipment in a shorter timeframe.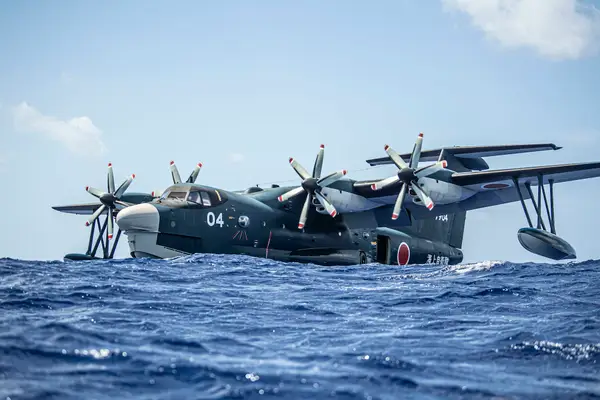 Japan Maritime Self Defense Force's ShinMaywa US-2 fills a similar role within Japanese defense planning, with a design for air-sea rescue and potential for military applications, Indonesia and Thailand, nations bordering the South China Sea claims of China, have reportedly also expressed interest in acquiring the model for maritime patrols.
United States Air Force Special Operations have also started a development programme to develop removable pontoons for amphibious operations for the MC-130J, with the Defense Advanced Research Projects Agency releasing a notice of Presolicitation for a large and low cost "Liberty Lifter" seaplane capable of operating "sea-based for weeks".