Indian MoD Approves Indigenization List of 780 Subsystems
India's Defence Minister Rajnath Singh has approved the third Positive Indigenization List (PIL) of 780 Line Replacement Units (LRUs), subsystems and components. These will minimise imports by Defence Public Sector Undertakings (DPSUs). The 12 DPSUs listed will soon float requirements to the Indian industry to develop these items within a specified timeline between 2023 and 2028, beyond which they will only be procured from the industry.
This is the third such list, with the previous two released in December 2021 and March 2022. The first list contained 351 items, while the second covered 107. Out of these 458 items, 167 items from the first list and four from the second list have been indigenized so far. The first list also contained 2,500 items which were already indigenized. These lists are in addition to the three import substitution lists for major equipment released to date. A fourth such list is also being prepared.
The list of 780 items includes over 360 items used by Hindustan Aeronautics Limited (HAL). This includes over 150 systems for Do-228, over 50 subsystems for Su-30MKI, about 30 items for HTT-40 trainer aircraft, about 20 for the LCA Tejas and dozens of subsystems for various helicopters and other HAL produced aircraft. Bharat Electronics Limited (BEL) will indigenize over 60 electronic systems used in radars, missiles and other equipment.
Another area of focus is on main battle tanks (MBT) and associated equipment. Seven major systems used in the Arjun MBT such as a 1500hp engine, gunners main sight, commander's panoramic sight, track systems, laser warning systems and mine ploughs. Over 30 subsystems used on T-90 tanks have also been included, most of which will be developed by India Optel Limited (IOL).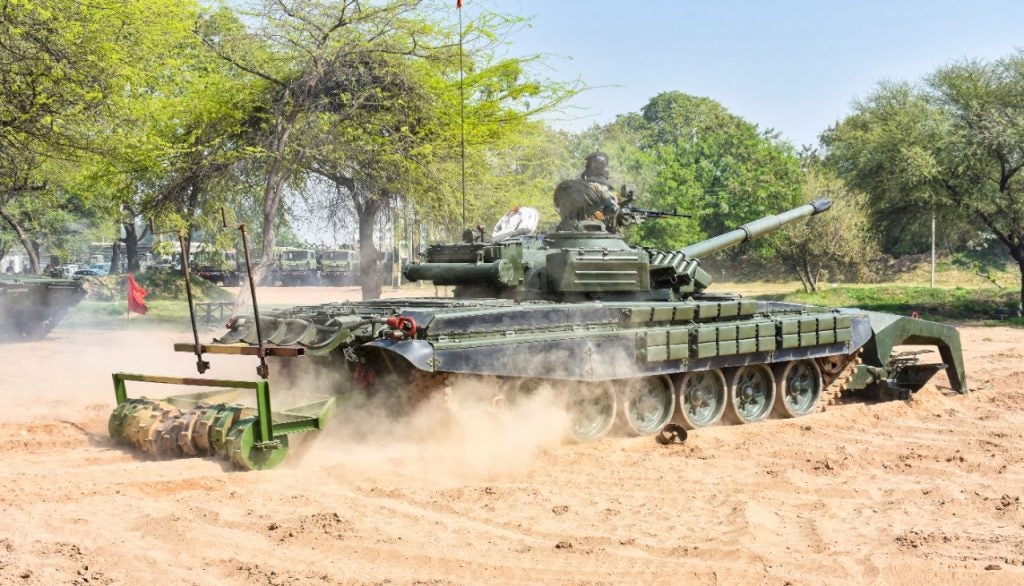 Bharat Earth Movers Limited (BEML) intends to indigenize over 100 items used in high mobility 4×4, 6×6, 8×8 and 12×12 trucks, mine ploughs for T-90 tanks, Armoured Recovery Vehicle (ARV), Armoured Recovery and Repair Vehicle (ARRV) and engines. Munitions India Limited (MIL) will indigenize ammunition components used in 125mm FSAPDS rounds and 84mm ammunition for Carl Gustav, among others. 
In the naval domain, focus on indigenization is spearheaded by Mazagon Docks Limited (MDL). Over 130 items, a vast majority of which are for submarines, will be developed. This includes batteries, pumps, masts, periscope, sonar arrays and radar components among other electrical and electronic systems. Other shipyards will also develop a limited number of components for various ships.