Senator Blackburn Arrives in Taiwan, Talks with President Tsai
On 25 August, at 1610 Taipei time, Taiwanese news reporter Tingting Liu reported a U.S. Army UC-35A transport aircraft arriving in Taipei later that night, after the previous high-profile visit by House Speaker Nancy Pelosi and the week-long military response by China earlier this month. The military transport landed in Taipei at 2345 local time, and Senator Marsha Blackburn was welcomed on the tarmac by Ministry Of Foreign Affairs Director-General For North American Affairs Douglas Yu-tien Hsu.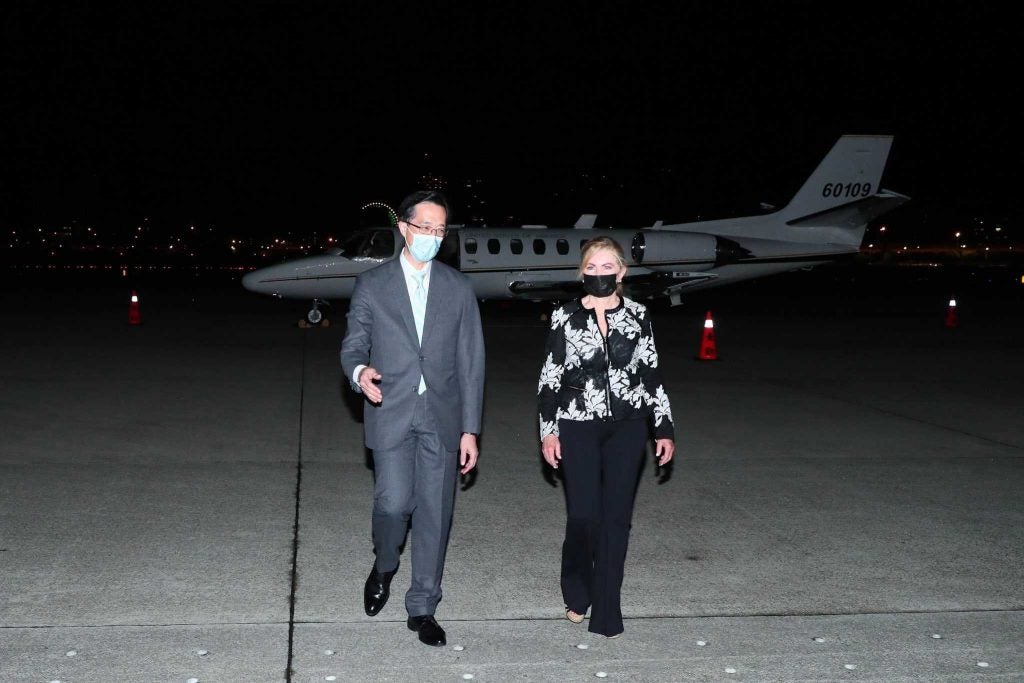 Senator Blackburn currently sits on the Senate Armed Services Subcommittee on Emerging Threats and Capabilities and the Subcommittee on Readiness and Management Support. Her visit to Taiwan comes after stops in Fiji, the Solomon Islands and Papua New Guinea, all islands of strategic interest in the Pacific. Of which, Solomon Islands broke ties with Taiwan in 2019 after China made promises of $8.5 million in development funds. After the landing, Senator Blackburn's official website issued a statement regarding a visit and included comments by Senator Blackburn on the state of the Pacific. Calling Taiwan the strongest partner of the United States in the Indo-Pacific region, that she would "not be bullied by Communist China into turning my back on the island". In the statement, the Senator also addressed Taiwan as a nation.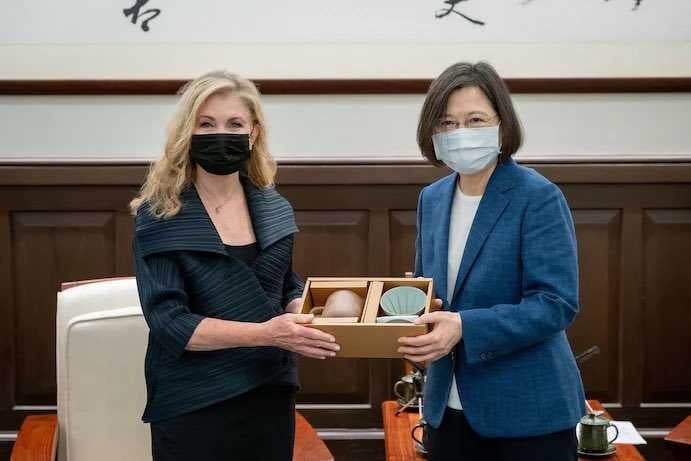 Senator Blackburn met Taiwanese President Tsai Ing-wen for a discussion on improving the shared values and commercial ties between the United States and the Republic of China. In response, People's Liberation Army forces have continued to drill in and around Fujian province, the Embassy of The People's Republic of China in the United States of America is also expected to release a remark in short order.
This visit marks the 4th visit by a foreign high-level official in a month, and the third by the United States, starting with Speaker Pelosi's visit in the start of the month, one by Governor Eric Holcomb of Indiana, Keiji Furuya, a lawmaker for Japan's ruling Liberal Democratic Party, which has continued to advocate for strengthening the Japan Self Defense Force.