Chinese Drones Perform Cloud Seeding Amid Drought
The China Meteorological Administration's Weather Modification Center deployed two unmanned aerial vehicles last Thursday as part of efforts to mitigate the worst of the drought effects in the southwestern province of Sichuan. Sichuan has been experiencing temperatures higher than 40 degrees Celsius, leading to crop damage and forest fires, Reuters reports. To mitigate these China's state meteorological agency currently operates a number of cloud-seeding aircraft, including the Xian MA-60, and works with Chutian General Airlines for use of their King Air 350 cloud seeding aircraft. Both of these platforms are equipped with silver iodide flare modules. A popular method of cloud seeding, silver iodide powder is burned to stimulate the formation of precipitation in the air, enabling cloud growth.
In 2017, state-operated broadcaster China Radio International reported that the Shaanxi Zhongtian Rocket Technology Company had successfully launched the first Chinese weather modification UAV: an Aisheng ASN-209 equipped with silver iodide flares. This marked an evolution of China's weather modification program. Until then, China was reliant upon small rockets and manned aircraft with silver iodide payloads aboard.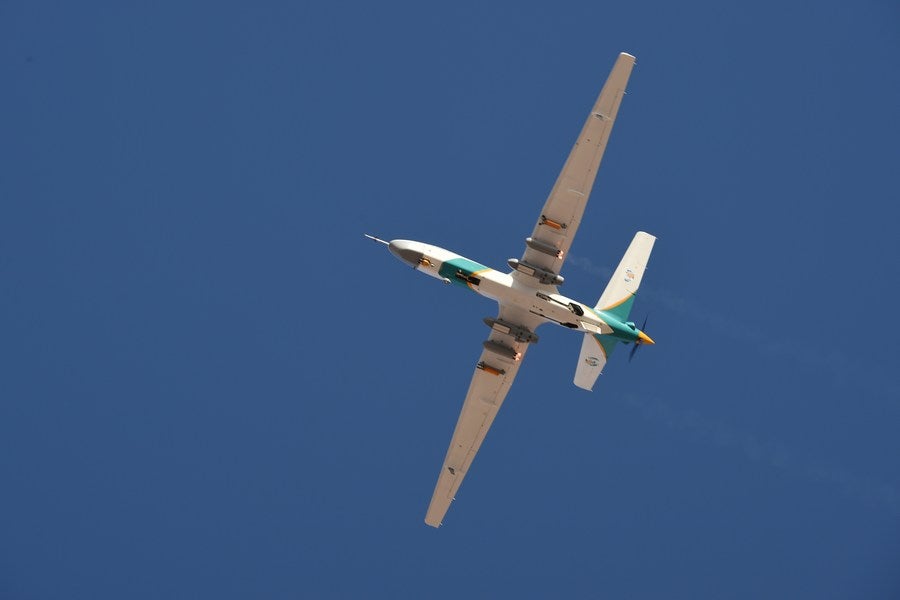 This technique was used again in January 2021, with a version of the Wing Loong-II combat UAV modified for emergency management work. Known as Ganlin-1, the UAV is equipped with weather sensors and a silver iodide payload. This aircraft was operated by the Gansu Meteorological Bureau, testing the potential of a UAV for cloud seeding in the Gansu province. Shortly after this, another Wing Loong-II was used by the Chinese Emergency Management Agency to provide wide-reaching cellular service in the middle of terrible flooding in Henan province in July of the same year, showing additional potential of military combat UAVs for use as an emergency management platform.
The most recent cloud seeding operations were performed by a Wing Loong-2H, the same variant that was used for the Henan emergency management operation, and a Tengden TB-A. The TB-A, a three-engined variant of the TB-001 combat UAV built by Sichuan Tengden designed for medium altitude/long endurance operations, was unveiled in late 2021 at the Zhuhai International Airshow. The TB-A has a maximum takeoff weight of 3,250 kilograms, greater than the TB-001's maximum takeoff weight of 2,800 kilograms, according to Janes. The Wing Loong II, on the other hand, has a maximum takeoff weight of 4,200 kilograms.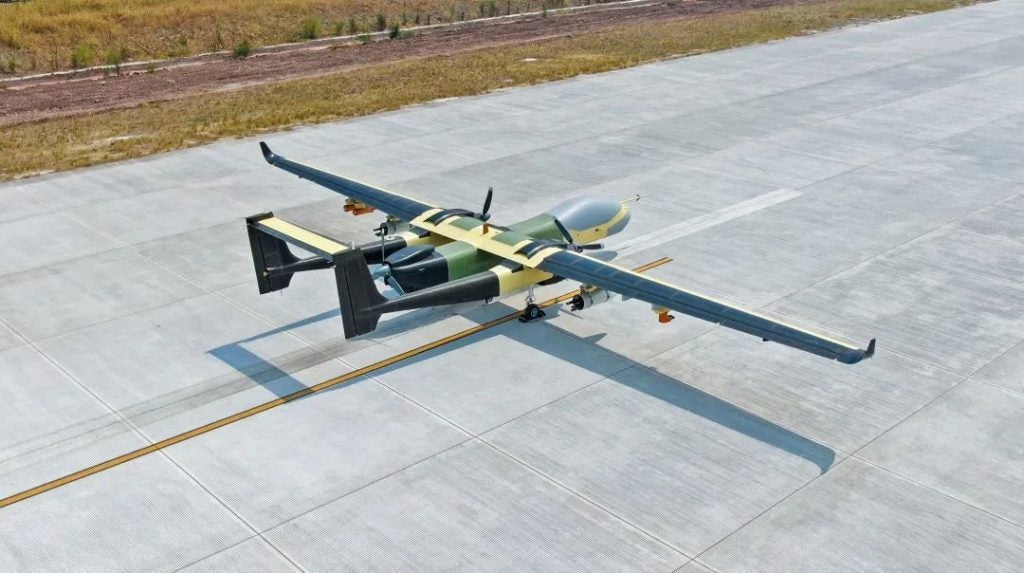 A blog post on the QQ social media platform from the Chinese Meteorological Administration states that the two aircraft, as of 17:00 local time on the 25th, had been flying for over 6 hours and covering an area of 6,600 square kilometers. The Wing Loong-2H took off from Hongyuan airport in the Qiang autonomous prefecture, Sichuan at 12:46 local time; the Tengden TB-A took off a little over an hour later from Fengmeng Airport in Zigong City, Sichuan.