China Conducts Live Fire Drills Surrounding Taiwan as Nancy Pelosi Visits
At 23:50 Taiwan time on 2 August, Speaker of the House Nancy Pelosi and her Congressional delegation landed at Taipei's Songshan Airport in a highly televised event, becoming the highest ranked official to visit Taiwan in 25 years. Soon after Pelosi's arrival, the Eastern Theater Command of the People's Liberation Army announced live fire drills in six maritime areas surrounding the main Taiwanese island of Formosa, in particular, blocking off a massive chunk of the sea and violating Taiwanese territorial waters near the major cities of Kaohsiung and Keelung, before pushing the notice forward to begin ballistic missile live fire exercises overnight.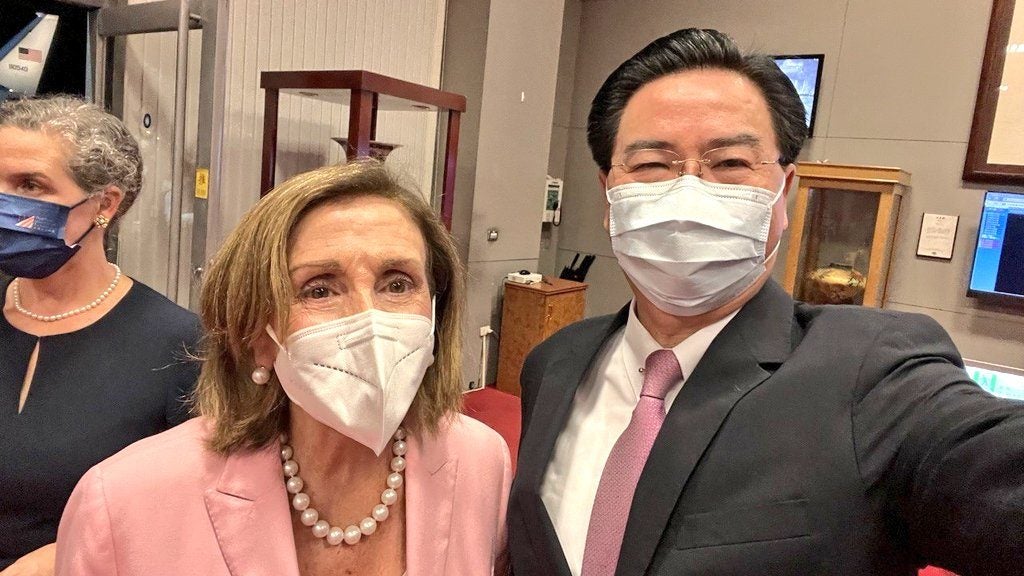 Concurrent to Speaker Pelosi's landing in Taiwan, a press release was also published on the Speaker of the House's official website, stating that the "visit to Taiwan honors America's unwavering commitment to supporting Taiwan's vibrant Democracy" and advances the goal of a free and open Indo-Pacific. In response to the visit, the Spokesperson of the national People's Congress Standing Committee issued a communique condemning the visit, claiming that it violates the One-China Principle, seriously undermines Chinese sovereignty and territorial integrity, and strengthens support for Taiwanese separatism.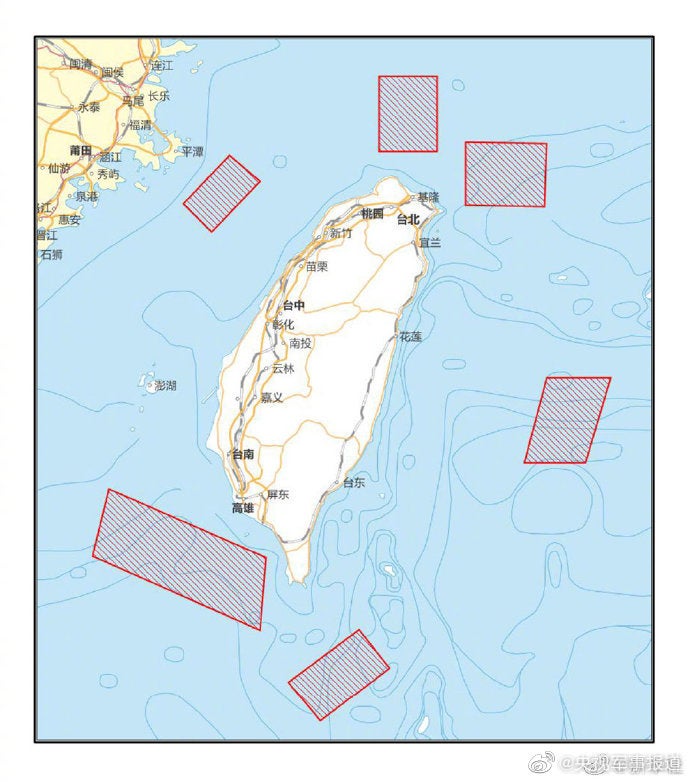 The Eastern Theater Command swiftly reacted to the news of Speaker Pelosi's visit and announced details of the sudden live fire exercise, originally announced to be conducted from Thursday to next Sunday, approaching midnight, the schedule was pushed to the night of 2 August, effectively starting the exercises immediately – while Pelosi is still in Taiwan.
Of the six designated exercise areas, three are partly inside Taiwan's territorial waters, and two enter the island's internal waters. According to Nathan Ruser, an analyst at the ASPI Cyber Center, this undertaking of military operations by China is "as close as you can get without landing on the beaches" and "completely unacceptable". With both operational carriers leaving their homeport in the last several days, the presence of a Chinese carrier remains possible at this current time. In any case, the hastily announced exercise in areas surrounding major Taiwanese port cities, and may pose significant threat to shipping in the area which has yet to be notified or had time to vacate the area.