Aotearoa New Zealand Conducts Rare Patrol in South China Sea
A Royal New Zealand Air Force (RNZAF) P-3K2 Orion undertook a rare surveillance flight over the South China Sea last week. The Orion involved, NZ4202, is one of only three Orions that remain in RNZAF service pending the arrival of the P-8A.
During its two day-patrol (August 24th-26th) the Orion supported HMNZS Aotearoa, which was transiting the South China Sea en route to Singapore for maintenance. While the RNZAF hasn't commented on where the P-3K2 was based during the patrols, ADSB data indicates that the aircraft likely made use of Clark Air Base in the Philippines.
An NZDF spokesperson told Overt Defense that the patrols are:
"A regular activity that has been conducted for more than 40 years […] in support of our partners in the region" 
The spokesperson also told Overt Defense that:
"New Zealand continues to act in support of the maintenance of the rules-based international system, demonstrating support for the unrestricted freedom of overflight over international waters as guaranteed in the United Nations Convention on the Law of the Sea." 
In June this year a Royal Australian Air Force P-8A Poseidon, also operating from Clark Air Base, was intercepted and had chaff dropped into its engines by a People's Liberation Army Air Force (PLAAF) J-16. American aircraft operating from the base have also been subject to unprofessional interactions by the People's Liberation Army.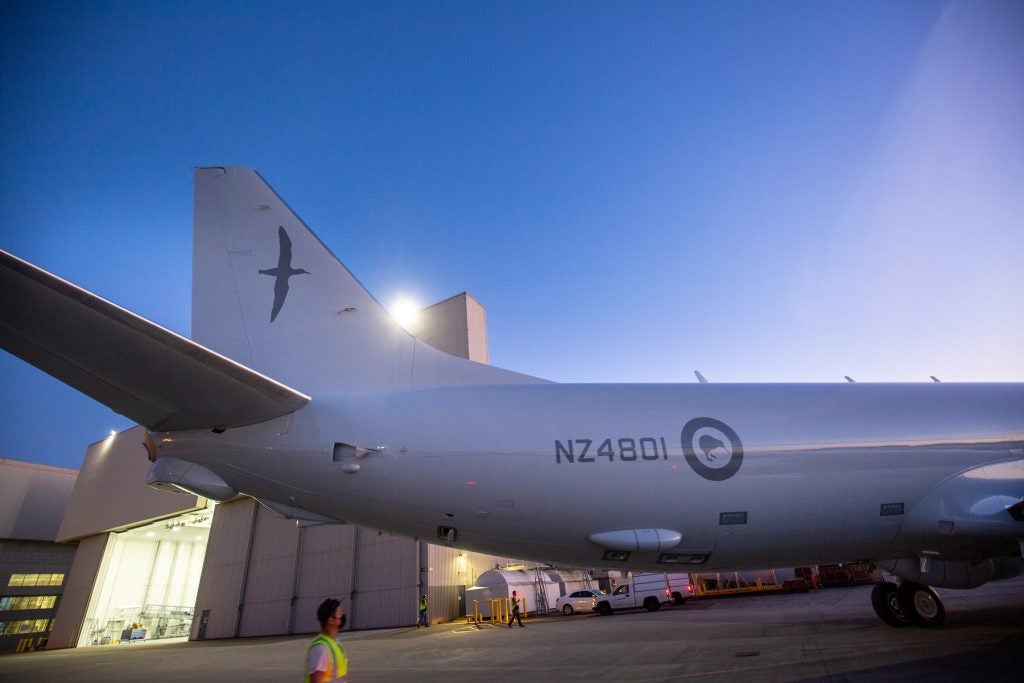 Recently, Aotearoa New Zealand's stance on China has hardened, with recent Defence policy documents describing "strategic competition" as posing a more direct threat to New Zealand. 
In July, China criticised Kiwi Prime Minister Jacinda Ardern's comments at a NATO summit as "misguided" referring to a speech in which she said that China was becoming "more assertive and more willing to challenge international rules and norms."